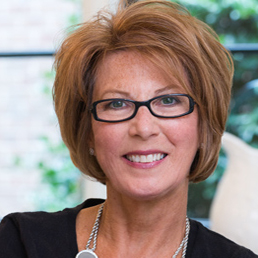 Vicki Payne
Vicki Payne has been conveying her passion for design, style and nature with her television viewers, readers, clients and partners for over 20 years. Her inspiration comes from taking classic designs and reinventing them to interpret today's trends and style. For the past 20 years as the host of For Your Home on public television and Create, Vicki has shared her style, ideas and a "you can do-it attitude" with millions of viewers.
"I never forget that I am a guest in their homes and it's my responsibility to inspire and instill confidence that enables them to transform their home and garden into a space that is just perfect for them," says Vicki.
This obligation carries forward through her interior design projects, textile designs, home décor products, books, magazine articles, blogs and speaking opportunities. Vicki is the Home and Garden Editor of the Charlotte Living magazine and writes the weekly, syndicated newspaper column "Design Forward". In 2013 Vicki launched Perfect4YourHome.com, an online shopping destination offering signature home accessories and a Vicki Payne custom furniture collection.
"I am fortunate to have had such trusting and loyal clients and viewers. Looking back over my 30-year career, I see how my confidence and the belief in my own ideas have served me well. I've been equally fortunate to have formed partnerships with some of the world's top manufacturers. Developing the Vicki Payne, For Your Home Collection continues to be an awesome opportunity," states Vicki.