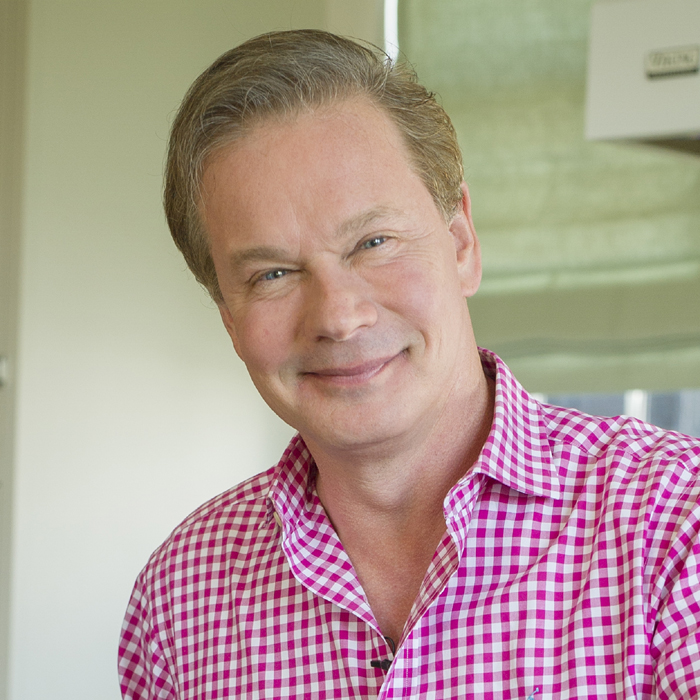 P. Allen Smith
P. Allen Smith is an award-winning designer, gardening and lifestyle expert. His media company, Hortus Ltd, produces two award-winning public television programs,
P. Allen Smith's Garden Home
and
P. Allen Smith's Garden to Table
.
P. Allen Smith, an author, television host, entrepreneur and conservationist, has a passion for American style. He uses his Arkansas home, Moss Mountain Farm, which The New York Times hails as a "stunning estate," as an epicenter for promoting the local food movement, organic gardening and the preservation of heritage poultry breeds. Smith created his farm to serve as a place of inspiration, education and conservation and provides visitors from around the country locally sourced meals to introduce them to an expression of the regional cuisine.
Moss Mountain Farm is grounded in historic precedent, inspired by regional influences and guided by modern-day innovation—all of which are helping to write a new chapter in the evolution of the classic American farm and a celebration of the cuisine of the South.
In 2009, Smith founded the Heritage Poultry Conservancy, which is dedicated to the preservation and support of threatened breeds and strains of domestic poultry. In addition, he strives to educate future generations through his work with Kids Plant It Earth. The curriculum he developed for the program teaches students about being good stewards of the planet through gardening.
Smith studied garden history and design at the University of Manchester in England, is an honorary member of the Garden Club of America and recipient of their Medal of Honor, is a fellow of the Royal Horticultural Society and a former board member of the Royal Oak Society. His work is featured in national publications, highlighted at key events, and commemorated in bestselling titles, including P. Allen Smith's Garden Home and P. Allen Smith's Seasonal Recipes from the Garden, which is a nod to his love for organic, regional cuisine.