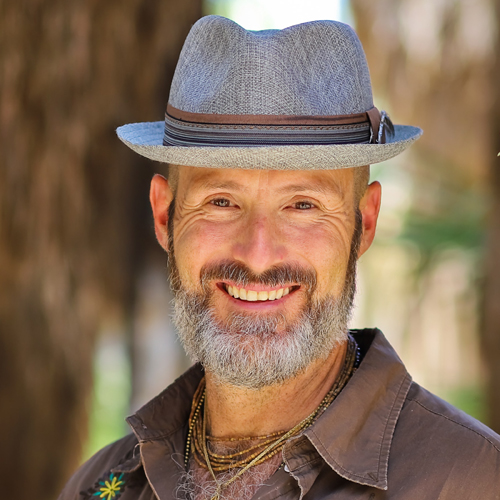 Michael Alexander
For the last 25 years, Michael Alexander has served as a passionate advocate for healthy, sustainable and mindful living. A Phi Beta Kappa graduate in economics from the University of California-Davis, Michael parlayed a successful career as a holistic health entrepreneur into his work as an award-winning health journalist, filmmaker, certified plant-based nutritionist and co-author of the e-book The Conscious Living 10-Day Detox.
Along with his wife and creative partner Bianca, Michael co-founded Conscious Living. As the executive producer and co-host of the show, Michael has overseen the show's journey from a digital web series to a global broadcast television show airing on platforms like PBS and Amazon Prime. A self-taught editor and filmmaker, he has also served as principal photographer and editor of Conscious Living, bringing stories of health, sustainability and practical spirituality to hearts and minds across the globe.
Michael is also a seasoned event and fashion show producer who has produced and directed two Conscious Living documentaries – the PBS feature The Cure, about the outdated standard of care for breast cancer that followed three courageous women facing the disease; and Bhakti Behind Bars, which went behind prison walls to film the work of a small band of inspiring bhakti yogis providing love and compassion to America's forgotten souls through yoga.
After 25 years on the cutting-edge of biological and complementary medicine as a patient, Michael is an Emotion Code practitioner committed to healing the emotional pain body caused by countless generations of colonialism and patriarchy. Inspired by saints of all religions, including noted yogi Paramahansa Yogananda, Michael has been an avid yoga practitioner for the last 20+ years.