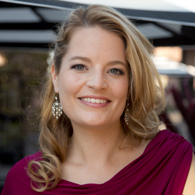 Katie DeTar
Producer, host and writer Katie DeTar's friendly presence on-camera entices viewers into her world of interests.
  Growing up in New York State, she developed a passion for food from her culinary family, a deep love of the outdoors from time spent in the Adirondack Mountains, and a love of all travels, big and small. Katie grew up traveling the United States and Europe, and, at a young age, developed a desire to explore her surroundings.
Katie's experiences range from travel writer to film producer. She has a degree in Broadcast Journalism, television news experience, and a commercial hosting background. In 2010, she founded Limekiln Productions, a multi-media production company.
While living in New York City, Katie often hopped in the car or on a train to head out of town, seeking to explore beyond the boroughs. She quickly complied a travel journal of towns, wineries, hiking trails and more – all just on the fringe of NYC. Soon, friends were asking, "where do you get all of these ideas?" – and
Fringe Benefits
was born.
  Influenced by a winding path, deep interest in travel, and a love of media, Katie continues to seek off-the-beaten path experiences to share with viewers on TV and online.
  "I always like to try new things, and not let fear get too much in the way. I recently took a surfing lesson: That was out of my comfort zone. Swimming in ocean waves makes me nervous, and I was hesitant. The lesson went great, and it was a great time. I actually left wishing I could surf again! I hope to inspire others to try new things and explore new territory!"