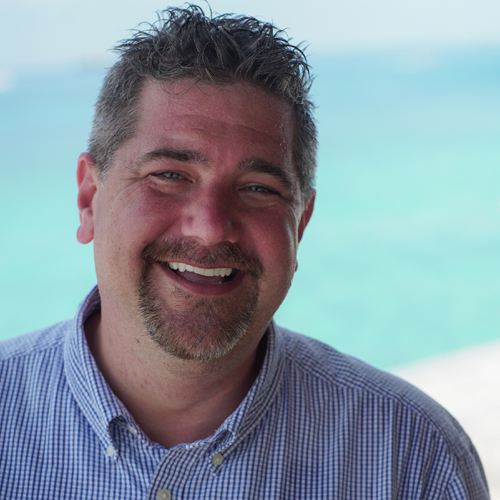 Erik Hastings
Erik The Travel Guy ​(Erik Hastings) LOVES to travel. And more than that, he loves to inspire viewers to get up, get out, and experience this extraordinary world. He's the best friend you'd call for advice on where to eat when your car breaks down in the middle of the Mojave Desert. Or which cruise line has the best cabins for families; or the best spot to propose to your girlfriend in Central Park.
Leaving the comfort of his Midwestern roots for the challenges of New York City, Erik returned to video production repeatedly while building an impressive resume in radio, media design and production, theater, commercial work and hosting duties, including work for WABC, HBO, The Disney Channel, PBS, and Starz & Encore. Over the years, Erik has interviewed hundreds of celebrities and headline-makers including Gary Player, Jennifer Aniston, Brian Williams, Tom Hanks, Lester Holt, John Ritter, Phil Mickelson, Michael J Fox, Miss America, Bubba Watson, Dan Rather, Haley Barbour, Jim Justice, Wayne Newton, Tom Watson, and countless others. 
In 2005, Erik launched his own production company that specializes in creating high-quality, low-cost travel videos for online distribution, which has added "world traveler" to his resume. This enterprise encapsulates all of Erik's true joys by combining video production, writing, discovery, adventure, performing and interacting with fascinating people in some of the most inspiring and beautiful travel destinations found in the world. Since inception, he has amassed an impressive client roster including Hertz, The Greenbrier Resort, CruiseOne, Iberostar Hotels and countless official tourism bureaus throughout the world. 
In 2017, Erik and his creative team began production on "Beyond Your Backyard", an educational travel series for Blue Ridge PBS.
Erik spends (on average) about 30 weeks on the road per year. When he's not traveling, he splits his time between the New York City area and Knoxville, TN, where he enjoys spending time with his two young daughters, golfing and playing tennis.