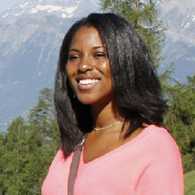 Brittany Pierce
Brittany Pierce began her television career 15 years ago working as a child actor. But it was in college where she grew an interest in producing and reporting enterprising stories. After graduating California State University, Northridge she landed a job with Channel 4 San Diego, owned and operated by San Diego's largest cable provider, Cox Communications. There, she reported and produced human interest and sports stories and an academic game show for high school students. But her true passion however, is travel.
Brittany had her first taste of international travel in 2006 just after graduating college and has been on the road ever since. Brittany's interest in world cultures and the arts have taken her everywhere from the lush jungles of Central America to the beautiful rice paddies of Southeast Asia.
Now, an award-winning independent producer, she has married her love of travel and television and is ready to share with you the best of the world's cultures through dance and music on RHYTHM ABROAD.
Awards include:
Society of Professional Journalists – Best TV In-Depth Reporting Award
San Diego Association of Black Journalists – Best TV Long Form Feature Award