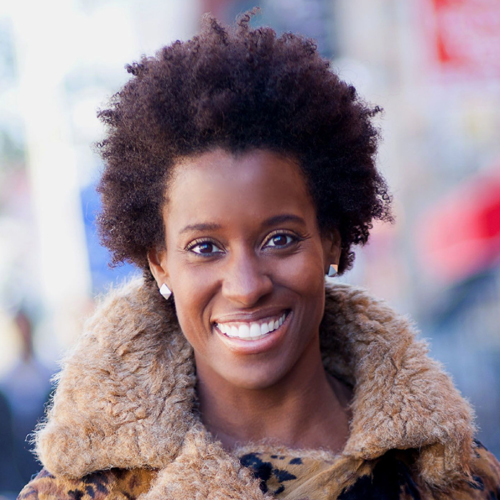 Bianca Alexander
Bianca Alexander is the host and creative director of Conscious Living. Bianca graduated from Princeton University with a B.A. in Spanish and French languages and literature and then the University of Virginia Law School, which primed her for a successful career as a Hollywood entertainment attorney at Paramount Motion Pictures and currently as lead attorney for The Kelly Clarkson Show. After stepping in front of the camera to host cable TV shows on Lifetime and TV One, Bianca later combined her passion for media and social justice to launch Conscious Living with her husband, muse and business partner Michael.
A few years later, she won an Emmy for her role as "Outstanding On-Camera Correspondent" on Conscious Living's original series, Soul of Green, a lifestyle news program about urban sustainability airing on Fox. Bianca is also an award-winning fellow of the Association of Health Care Journalists and USC's Annenberg School of Health Journalism.
Bianca's devoted to creating a more just and sustainable fashion industry, and has served as a founding board member of Fashion Revolution USA and executive producer of several headlining eco-fashion runway shows across the U.S.
A passionate wellness advocate, Bianca is also a certified yoga instructor, second-degree Reiki master, eco-artist and certified plant-based nutritionist. From daily meditation, sporting ethical fashion and following a vegan diet while documenting the best healing travel around the world, she's committed to the lifelong journey of mindful living. In addition to her work on Conscious Living, Bianca has contributed to many mindful publications, including Spirituality & Health Magazine.