Sponsored by American Public Television. NO PURCHASE REQUIRED TO ENTER OR WIN. Open to legal residents of the U.S., District of Columbia and U.S. Territories at least 18 years old only. Begins 3/2/20 at 12 a.m. ET; ends 3/30/20 at 11:59 p.m. ET. For the complete Official Rules, visit
www.CreateTV.com/challenge
. Void where prohibited by law.
Meet the Create Crafts Challenge 2020 Judges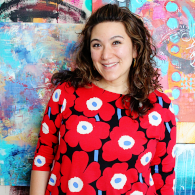 Julie Fei-Fan Balzer
Julie Fei-Fan Balzer
is a mixed media artist, author, and podcaster living and working in Watertown, MA. Her artwork features collage, acrylic painting, printmaking, and quilting, and has been exhibited and won prizes in Boston and New York City. Julie has contributed to multiple books and magazines, and her work has been featured on the covers of several national magazines. Julie's critically acclaimed book,
Carve Stamp Play
, which teaches readers how to create and design their own custom rubber stamps, was published in 2013. She is the host of the public television series
Make It Artsy
on Create TV and public television stations nationwide, and appears regularly on HSN to demonstrate a wide variety of electronic craft products.
Eric Gorges
Like his hometown of Detroit,
Eric Gorges'
story is one of repurposing and rebuilding. After a devastating health crisis in the late 1990s, Eric, a self-confessed IT nerd, walked away from a lucrative corporate career for good. At that period in his life, he knew three very simple things: he loved bikes, he loved working with his hands and he needed a job. He sought an apprenticeship with one of the best metal shapers in the country and built his career from the ground floor up, working on vintage cars and creating "one of a kind" hot rods. In April of 1999, Eric decided to strike out on his own and started Voodoo Choppers, a motorcycle shop specializing in handcrafted machines. Inspired by the experience, Eric developed the television series
A Craftsman's Legacy
in 2014 to showcase today's master craftsmen and the value of working with your hands in the digital age. Eric's book,
A Craftsman's Legacy: Why Working with Our Hands Gives Us Meaning
, was published by Algonquin Press in May of 2019. Currently, Eric enjoys spending time working with metal and, more recently, wood.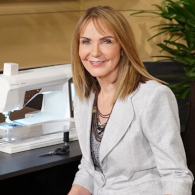 Peggy Sagers
Peggy Sagers
is the host of the public TV pattern-making series
Fit2Stitch
, which has been airing on Create TV since 2014, and creator of her own pattern line, Silhouettes. Her patterns incorporate individualized sizing as well as proportionate lengths to allow for customized creations for a perfect fit, which are unique in the pattern industry. She brings no frills to the home sewing world, but instead focuses on classic designs for great-fitting business and casual wardrobes. In addition to her hosting duties, Peggy currently spends her time teaching at seminars and workshops across the United States and Canada. Peggy notably created the award-winning outfits worn by three-time world champion figure skater Elvis Stojko.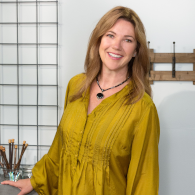 Lena Skvagerson
A key figure in the modern knit and crochet industry,
Lena Skvagerson
is the co-host of Create TV's popular series
Knit and Crochet Now!,
seen on public television stations across the America. Born and raised in Sweden, Lena worked for a leading European yarn company for 25 years before moving to America to become a television host and instructor at Annie's Creative Studio. As a teacher, Lena guides her students to become faster and more efficient knitters and crocheters by sharing her favorite tips and tricks, as well as full-length garment tutorials. In 2019, Lena published two books:
A Gansey Crochet Home
and
Magic Ring Slippers
, both turning into immediate best-sellers.
Scott Phillips
A master woodworker with a thorough knowledge of his craft,
Scott Phillips'
reverence for the intricacies of wood and its possibilities has helped make
The American Woodshop
a favorite among public television audiences for more than 15 years. He started in his father's shop when he was 11. The first moneymaking projects were air-dried walnut shelves and boxes. These projects lead to furniture and restoration commissions. Furniture repair work quickly lead to a passion for antique furniture. His approach: study the best then make furniture using correct techniques. Scott is also actively involved in habitat reforestation and riparian restoration projects.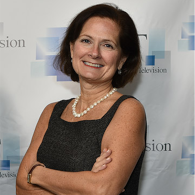 Cynthia Fenneman
Cynthia Fenneman
is President and CEO of American Public Television (APT), the leading syndicator of high-quality, viewer-favorite programs to U.S. public television's 340+ stations. With more than 35 years of broadcasting and production experience, she brings invaluable knowledge of the media industry to her post. During her tenure, she has led the company in new strategic and creative directions – from the 2006 launch of Create TV, the dynamic 24/7 lifestyle channel, to the 2010 distribution of WORLD, the nonfiction news and documentary channel. She has been honored with more than 40 international, national and regional awards, including 12 Emmys® and a Peabody, and is a frequent juror for the International Emmys, Banff World Television Festival, duPont-Columbia Awards, Realscreen and other content review panels.
---
About Create
For 15 years, Create® has been the premier lifestyle channel featuring public television's most popular how-to series, now focused on food, travel, home & garden, arts & crafts, fitness, and lifestyle. Create is produced and distributed by American Public Television (APT); WNET, New York; and WGBH, Boston in association with National Educational Telecommunications Association (NETA) and PBS. Create TV is carried by 239 local public television stations nationwide, reaching more than 86% of USTVHH, and is seen in 21 of the top 25 U.S. television markets. Create's companion website CreateTV.com features extensive video, the Create TV schedule, program and host information.
---
Sponsored by American Public Television. NO PURCHASE REQUIRED TO ENTER OR WIN. Open to legal residents of the U.S., District of Columbia and U.S. Territories at least 18 years old only. Begins 3/2/20 at 12 a.m. ET; ends 3/30/20 at 11:59 p.m. ET. For the complete Official Rules, visit
www.CreateTV.com/challenge
. Void where prohibited by law.