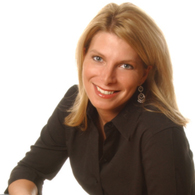 Sloan Payne-Rutter
Sloan, who has been on-set for productions ever since she was a little girl, now shares her time with her own daughter, Logan. As host of the popular series
PAINT! PAINT! PAINT!
, Sloan was able to follow in her mother's footsteps in not only the craft world but the TV production world as well. An experienced craft instructor and lecturer, Sloan has appeared at the Glass Extravaganza, The Southern Women's Show Tour, National Hardware Show, and the North Carolina Furnishings Festival. In her spare time, she has written
Paint! Paint! Paint! Easy Decorative Painting Projects for the Home
.