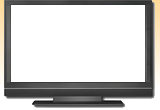 What's on Now!
Travel Tip: Using an ATM in Europe
December 4, 2020
Masterful Bakers
Woodsmith Shop
The Woodsmith Shop
presents modern woodworking furniture projects, along with time-saving tips and techniques.
Information-packed episodes covers everything from building heirloom masterpieces, to unique weekend projects, to shop-built tools & jigs.
Experienced woodworkers Phil Huber, Chris Fitch, and Logan Wittmer share the inside story of how a successful project goes from first sketch to final assembly. Roundtable discussions explore a wide range of topics to help people set up and enjoy spending time in their woodworking shop.
Distributed by: The National Educational Telecommunications Association (NETA)
As founding editor of Woodsmith magazine, Donald Peschke filled the need for a publication that explained woodworking in step-by-step detail. Donald hosts Woodsmith Shop with his staff of talented editors, designers and illustrators who are both passionate and knowledgeable woodworkers.
<!Episode navigation here---> << previous 30 |
1-30 of 183
|
next 30>>
<!Episode lookup here---->



Assembly & Joinery Tips




#1002H


The Woodsmith editors cover small box assembly on the keepsake box. Then learn to create simple joinery while building a versatile shop storage cart.





Curves & Storage Cart Assembly




#1003H


In Details of Craftsmanship, smooth curves are added to the keepsake box. Also, discover a few tips about gluing up better panels in the Talking Shop segment.





Working with Small Parts




#1004H


A small handle provides the final touch to the keepsake box. In the shop project segment, the Woodsmith editors create storage compartments in the roll-around cart.





Serving In Style




#1005H


Key techniques for creating an elegant serving tray are featured in Details of Craftsmanship. Then learn about the basics of building drawers.





Adding Swing & Planing Basics




#1006H


Take a look at the details for drawers that pivot smoothly in the shop storage cart. Plus, quick tips you can use in your shop every day.





Power Tool Essentials




#1007H


Join the Woodsmith editors as they complete the final shaping on the serving tray. Then learn how to get more out of your table saw miter gauge.





Cutting Boards & Plywood Tips




#1008H


The Woodsmith editors add a classic, end-grain cutting board to the serving tray. Then they begin building a must-have, roll-around cutoff bin.





Compact Bookcase




#1009H


Discover the essentials of frame and panel construction while building a bookcase. Plus, the essentials for assembling the cutoff bin.





Precision Joinery




#1010H


Precise joinery at the table saw makes the assembly of the bookcase easy. Learn how caster placement is the key to making shop accessories mobile.





Adding Details




#1011H


Watch how little details really make the bookcase project stand out. Plus, great tips and techniques for making better frame and panel assemblies.





Project Wrap-Up




#1012H


Watch the Woodsmith editors complete the bookcase by adding a pair of rock-solid drawers. And a simple project for a basic shop tool goes together quickly.





Classic Tips & Tricks




#1013H


The editors of Woodsmith magazine wrap up the season with a series of tips and tricks segments covering a range of woodworking topics.





Frames and Panels The Easy Way




#101


Many woodworking projects include frames and panels. In this episode you'll learn about the different kinds of frames and panels and how to build them on the table saw and router table.





Getting The Most Out of Your Router




#102


The router is generally considered one of the most versatile tools in a woodworking shop. Discover what to look for in buying a router and bits, and some tips on how to use a handheld router for clean, accurate cuts.





Perfect Crosscuts




#103


When crosscutting on the table saw, sometimes you have to break the rules. Find out why sometimes it pays to measure once and cut twice! Also learn how to make an auxiliary fence and a sled and adjust your saw for clean, square cuts.





Lumberyard to Table Top




#104


There's a certain satisfaction in taking your lumber from a rough state to a completed project. In this episode you'll learn about buying lumber, how to square it up, and glue it into panels.





Band Saw Tips & Tricks




#105


If you know how to tune it up and use it, the band saw is one of the most versatile and creative machines you can have in a woodshop. Follow along as you'll find the logical steps in tuning up and using a band saw for techniques such as cutting curves and circles, as well as resawing.





Mitered Frames




#106


Whether it's for a picture frame or a furniture project, a basic miter can be one of the trickiest joints to make accurately. In this episode, you'll learn a step-by-step approach to setting up the table saw for cutting perfect miter joints as well as some special store-bought and shop-built accessories for mitering.





Top 5 Table Saw Accessories




#107


Once you have a table saw in your shop, adding accessories will make your work more accurate - and safer. Eavesdrop in as four of the Woodsmith magazine editors get together around the bench to pick (and demonstrate!) their top five (plus a few more) table saw accessories.





Ins and Outs of Drawers




#108


Woodworkers love to check out the drawers in a piece of furniture -how they're made, how they're mounted, and if they fit accurately in the openings. Learn the correct joints to use when designing and building drawers and some shop tips for working with drawer guides, slides, and hardware.





Hand Planes, Scrapers & Chisels




#109


For some woodworking tasks, hand tools are better than machine tools. In this episode you'll meet a remarkable craftsman who uses nothing but hand tools and then learn some tips and techniques from the Woodsmith magazine editors on sharpening and using hand planes, scrapers, and chisels.





Details of Craftsmanship




#1101


The Woodsmith editors begin their newest project, a dresser-top valet, by creating small joinery at the router table.





Small Project Assembly




#1102


The details of assembling a small project successfully are covered. Plus, large scale joinery takes center stage when they begin a tower bookcase.





Adding Details & Tower Bookcase Assembly




#1103


Custom liners are fitted to the dresser-top valet. Then watch as the Woodsmith editors bring the parts of the tower bookcase together.





Curved Lids & Face Frames




#1104


A curved lid provides the final touch to the dresser-top valet. Then learn the key details the editors of Woodsmith use for building a solid face frame.





Combination Router Table & Custom Molding




#1105


The Woodsmith editors begin a combination router table that adds more capability to any shop. Custom trim and moldings dress up the tower bookcase.





Router Table Cabinet & Final Details




#1106


The editors of Woodsmith round out the cabinet of the router table by adding storage and doors. Plus, they wrap up the tower bookcase.





Router Table Top




#1107


Join the Woodsmith editors as they build a heavy-duty top for the combination router table. Then get the details on creating tenons as they talk shop.





Scalloped Lid Box




#1108


The Woodsmith editors add a router table insert to the completed tabletop. Then discover a simple technique for creating a scalloped lid for decorative box.





Horizontal Routing




#1109


Add versatility to the combination router table with an easy-to-build horizontal table. Follow along as the editors make a carved lid for the decorative box.


<!Episode navigation here---> << previous 30 |

1-30 of 183

| next 30>>

Support for Create is provided by snhu.edu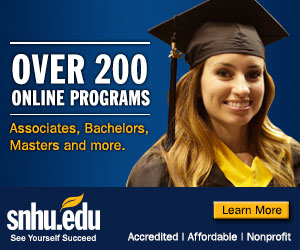 ©2020 American Public Television, WNET & WGBH • All Rights Reserved •
Terms of Use
The full regular schedule of Create will resume at 3 PM ET on Thu, July 5th. Thank you for your patience.

please enter your zip code.

ZIP:
Do not prompt me again