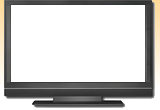 What's on Now!
Travel Tip: Using an ATM in Europe
April 3, 2020
Spring into Cooking
Needle Arts Studio with Shay Pendray
Bring needle crafts into your heart and home with
Needle Arts Studio with Shay Pendray
. Make your home more welcoming and comfortable with needle art projects that will be cherished for many years. Shay uses crochet, knitting, embroidery, cross-stitch and needlepoint to create timeless wearable and home decor treasures. An extensive array of inspiring and versatile projects from knitted purses, scarves and sweaters, to afghans, quilts, and pillows will be featured along with up-to-date embellishment techniques.
Distributed by: The National Educational Telecommunications Association (NETA)
Coming soon
<!Episode navigation here---> <!Episode lookup here---->




#1501


This series begins with Kathleen Sams showing us a crochet beaded bolero jacket using fairy heavy yarn. Becca Smith returns to the studio to demonstrate I-Cord beaded necklaces and how to embellish a knitted bag with a silk ruffle. Shay shows how to make Christmas Trees using a single needlepoint stitch.






#1502


This show begins by showing a unique calendar. It comes with a simple embroidery project per month and a very decorative way to insert the finished embroidery into the body of the calendar. Shay shares one of her Japanese Embroidery projects in process. Sandi Prodder stops by to show how to knit a sequin purse just wonderful for evening wear.






#1503


Kathleen Sams is joined by Lisa Gentry, the fastest crochet as stated in "Guiness Book of Records". Lisa will demonstrate her design for a ticker tape sweater. Nancy Thomas returns to share her knitting expertise and Shay makes decorative tassels for all seasons.






#1504


Shay opens this show with a hot pink stitchery pillow just right for any beginner in the stitching world. Kathleen Sams and Lisa Gentry crochet a fabulous shrug. Then, Shay has a beginner cross-stitch project to share and helpful hints for reading a cross-stitch chart.






#1505


Today's show begins with a Bargello Tulip needlepoint pillow using silk threads. Maryann Blackburn shows color variations in framed stitched pieces. Then it's off to California - to welcome you to a consumer knit show.






#1506


The grandchildren are back and Rick Mondragon will show them how to figure knit - except for Daniel that is who would rather knit with needles. Melanie Falick shows a variety of holiday projects to knit or crochet. Melinda Barta has an informative presentation on recording and protecting textiles.






#1507


Kathleen Sams returns to share her knitting and crochet expertise. Then, Sandi Prosser shows how to chain stitch bright colored yarns on knitted or crochet sweaters for children. Shay takes simple rungs and shows how to buttonhole decorative threads on the plastic rounds and use them for household decorations.






#1508


Travel along with Shay as she visits Koigu Yarns in Ontario, Canada. You'll learn how they hand paint their yarns so you can achieve stunning color combinations for your knit and crochet projects. Carla Scott shares knitted flowers from Nicki Epsteins book. Then shows how to embellish knit wear with the flowers.






#1509


Maryann Blackburn has some tips for machine embroidery and a number of beautiful stitched pieces to share. Kathleen Sams makes a diamond knit pullover with fashion yarns. Then, Shay demonstrates how to make your needlepoint double-sided with a plaid book mark.






#1510


Tina Whitman stops by the studio to share her unique knitting patterns and Linda Pratt shares some of her thoughts on how to stitch a needlepoint pillow. Then Shay demonstrates how to stitch an alphabet needlepoint cushion, just right for any child's room.






#1511


Kathleen Sams has created a "work of art". She'll share her crochet technique for this brocade afghan. Shay then demonstrates an easy way to use simple embroidery stitches to turn an ordinary dish towel into a great addition for your kitchen.






#1512


Shay welcomes Liz Goodrick-Dillon to the studio. She'll demonstrate how to paint on needlepoint canvas. Then, Liz shares her painted canvases as finished needlepoint Christmas stockings. Kathleen Sams brings a ring crochet belt to make and then shows hot to finish the belt. Carla Scott returns with her daughter Patrice and shows simple tips on how to teach kids to knit.






#1513


Linda Borman stops by the studio to share her expertise on needle punch embroidery, the various sizes of needles and best way to handle the needles. Laura Bryant and Barry Klein knit double ruffled scarves with circular needles. Then, Shay wraps up the show with different needlework gadgets that are fun to have and serve many useful purposes.






#1601


Today's show starts with a needlepoint project. It features a small painted canvas that is inserted into the front of a tote bag for a great project bag. A warm welcome is extended to knitter Lisa Daniels and her tips on knitting and crocheting with chenille yarn. The last segment features editor Eunny Jang discussing the latest trends in knitting canvas.






#1602


Shay's long time friend and expert on knitting and crochet, Kathleen Sams, appear to demonstrate her Falling Leaves Afghan. Judy Whitman shares her creative cross stitch designs. Penny Sittler and 7 student knitters from Berkshire Middle School, along with Shay's favorite guest, her grandson Daniel are featured on the last segment proving that knitting is appealing to all ages.






#1603


Today's program starts with a small cross stitch project designed by Judy Whitman - just right for a hostess gift or decorative cushion for your home. Authors Nancy Queen and Mary Ellen O'Connell show two ways to hold crochet hooks. Shay starts a new sampler "Around the World". Today's country is Russia.






#1604


Today's show welcomes knitting and crochet expert Kathleen Sams who demonstrates small motiff patterns to crochet. Knitting experts, Laura Bryant and Barry Klein, return to chain stitch a scarf with designer yarns.. Lastly, we will meet author Mags Khandis who will share a variety of knitted hand bags and decorative handles.






#1605


Shay and Kathleen Sams team up for two segments: "stitching for babies". Shay has several cross stitch and embroidery gifts to share and Kathleen has a baby sweater to knit. Have you ever thought about knitting for a dog? This will be a chance to see what you can make for your dog by meeting Drew Embrosky and Annie Modesitt authors of a book on knitting for men and dogs.






#1606


The stitching project for today is using simple embroidery stitches to decorate blue jeans. Next it's knitting with talented designers and authors Laura Bryant and Barry Klein making a looped knitted scarf. Lastly, author Vicki Squares demonstrates knitted Kimono.






#1607


Needle Arts Studio travels to California to visit Stitches West, a knitting show to see the latest knitting yarns and gadgets, take a class or just enjoy fellow knitters. Then, it's back to the studio to work the second country Brazil on our "Around the World" Sampler and stitch Brazilian Embroidery.






#1608


Kathleen Sams demonstrates a traditional crochet ripple afghan. Heather Holland Daly is here to share her expertise for cross stitching on screening. Editor Kim Werker rounds out the program with an easy crochet weekender jacket.






#1609


The first segment features a needlepoint cell phone case out of several different silk threads. Next is Cindy Taylor working with wooden needles, purse handles and new short double pointed needles for socks. Designer Marsha Polk introduces viewers to a new concept; "if you can knit a shawl you can knit anything".






#1610


Kathleen Sams creates sorbet colored children's sweaters. Author Joan McGowan has some very different knitting projects for knitted lingerie. Shay sets off for Norway and the third part to our "Around the World" sampler.






#1611


Today's program starts off with showing how to make a necklace of flowers to adorn a knitted sweater. Next meet Jane Souerby and learn about knitted Victorian Lace. Tina Whitman, talented designer and knitter, demonstrates how to knit petals of flowers.






#1612


Becca Smith returns to show how to embellish the little black bag that she knitted on a previous series. Mona Rummel introduces viewers to a variety of knitting tools. Last, Africa is the next segment on our "Around the World" sampler.






#1613


Shay opens the show with a South African project of applique and stitched embellishments. Lisa Gentry demonstrates the art of making a scarf and hat. Maggie Pace introduces viewers to a variety of felted projects.


<!Episode navigation here--->

Support for Create is provided by snhu.edu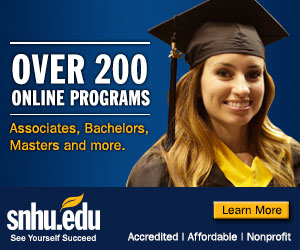 ©2020 American Public Television, WNET & WGBH • All Rights Reserved •
Terms of Use
The full regular schedule of Create will resume at 3 PM ET on Thu, July 5th. Thank you for your patience.

please enter your zip code.

ZIP:
Do not prompt me again