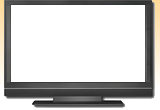 What's on Now!
Travel Tip: Using an ATM in Europe
August 7, 2020
Marcus' Food Tour
Make Your Mark
The world's top-selling craft book author makes his public television debut with
Make Your Mark
, the do-it-yourself series that offers something for the entire family.
Make Your Mark
features the creative talents and enthusiastic personality of Mark Montano, a trend-setting former fashion designer and celebrity stylist, and the author of more than a dozen crafting books.
Throughout the series, Mark and his guest experts create affordable, accessible and customizable — yet stylish — ideas for kids, dads, home décor enthusiasts and fashionistas. Each episode allows Mark to explore a fun and distinct theme — from Halloween and
Downton Abbey
to Fashion Week and more. The projects range from centerpieces, a three-mirror vanity and chandeliers to mixed-media jewelry, purses and dresses to costumes, smore-makers and Christmas ornaments. Mark also provides quick tips and handy tricks for simple projects that pack a punch.
Distributed by: American Public Television (APT)
Coming soon
<!Episode navigation here---> <!Episode lookup here---->



Mother Nature




#101H


Mark explores the wonder of Mother Nature with green-themed projects, including faux rocks, paper plants and an agate bracelet. Projects: Paper Turquoise; Large Faux Rocks (Peter); Crystal Point Jewelry/Agate Bracelet; Faux Plant Duct Tape DIY; Spray Painted Rocks Place Holders and Twig Centerpiece.





Stamp Away




#102H


From polka dots skirts to party decor, Mark uses stamps in interesting ways. Projects: Painted and Stamped Atomi Fabric; Make Your Own Rubber Stamps; Pencil Eraser Stamped Polka Dot Blouse/T-Shirt (Kelly); Stamped Metal (Peter).





Vroom Vroom




#103H


Mark's creative car-themed wall decor, bracelets and air fresheners show how to travel in style. Projects: Flower Key Hooks (Ana); Travel Desk With Flip Up Tray; Toy Car Bracelet Spray-Painted Gold; Car Air Fresheners; Auto Wall Hanging (Peter).





Book Worm




#104H


Go back to school with Mark's favorite book-themed projects, including do-it-yourself book page glass dishes, mixed-media necklaces and homemade smashbooks. Projects: Book Page Glass Dishes; Kids Smashbook; Mixed Media Brooch/Necklace; Book Page Matting.





Hardware Heaven




#105H


One trip to the hardware store can yield amazing finds. From zip tie jewelry to decoden jars, Mark provides some new tools to enhance anyone's DIY repertoire. Projects: Duct Cap Covers Display (Peter); Cement Planters or Candle Holders With Plaster Of Paris; Light Bright Bracelets (With Gutter Guard); Caulking Decoden Jar Lids; Zip Tie Jewelry.





Light Up My Life




#106H


This illuminating episode features fun, glowing do-it-yourself projects, including light up jewelry, candle holders and chandeliers. Projects: Lampshade Overhaul; Light Up Jewelry (Kristen Turner); Chandelier Overhaul; Stacked Glass Candle Holders (Stained Glass & Solid Technique).





Fashion Week




#107H


Lights, camera, fashion! Mark shares his fashionable ideas for a mirror, tutu skirt, free-standing clothing rack and glamorous accessories. Projects: Fashion Mirror; Tutu Skirt; Free-Standing Clothing Rack (Peter); Shoe and Purse Overhaul (Kelly).





Spooky and Kooky




#108H


From boo-tiful costumes to Jack-O-Lanterns, Mark spreads Halloween cheer in this episode. Projects: Day of the Dead Paper Mache Skulls; Chinese Jack-O Lanterns; Flapper Costume; Paper Spiders; Glow in the Dark Stepping Stones (Peter).





Hip-Cycle




#109H


Inspired to recycle, Mark turns junky into funky as he dumpster dives and thrift-shops for do-it-yourself projects ranging from a guitar strap to chairs. Projects: Two Chairs to Bench and Upholstery (Peter); Marble Glass Fusing; Belt Guitar Strap (Meiko).





Backyard Bliss




#110H


This episode highlights the beauty of the backyard - cabanas, shadow boxes, votives and smore makers. Projects: Umbrella to Cabana DIY; Butterfly and Gold Bug Shadow Boxes; Smore Makers and Heaters; Summer Dress DIY; Votives.





Hi Ho Silver




#111H


Shiny, stylish, and fun, Mark's silver-themed projects include a glamorized table, a kids' knight shield and metal shelves. Projects: Silver Covered Table With Paint Accent Rub (Threadbanger); Knight in Shining Armor Shield and Viking Hat With Accent Rub; Silver Paillette Door Beads and Curtain; Industrial Metal Shelves (Peter).





Victorian Chic




#112H


A walking stick, three-mirror vanity, black jewelry and painted tea set brings to life PBS' hit show Downton Abbey. Projects: Walking Stick With Glass Knob; Jet Black Jewelry; Three-Mirror Vanity; Painted Tea Set.





Glorious Giving




#113H


Mark celebrates the holidays and shares his project ideas for do-it-yourself cardboard ornaments and wreaths, snow globes, wrapping and a standing plywood tree. Projects: Cardboard Ornaments and Wreath; Snow Globes; Holiday Shoe Clips; Standing Plywood Tree (Peter); Easy Wrapping Ideas.


<!Episode navigation here--->

Support for Create is provided by snhu.edu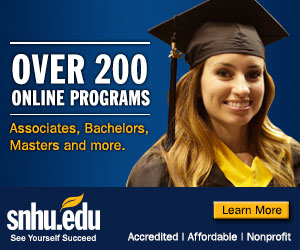 ©2020 American Public Television, WNET & WGBH • All Rights Reserved •
Terms of Use
The full regular schedule of Create will resume at 3 PM ET on Thu, July 5th. Thank you for your patience.

please enter your zip code.

ZIP:
Do not prompt me again