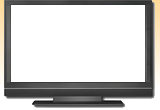 What's on Now!
Travel Tip: Using an ATM in Europe
July 17, 2020
Weekends with Yankee
Knit and Crochet Now
Beginning with season eight, join co-hosts Connie Ellison and Lena Skvagerson and experts Melissa Leapman, Vanessa Wilson, Rohn Strong, Corinna Ferguson, Jenny King and Lee Sartori as they share their crochet and knitting expertise. Each episode includes both a knit design and a crochet design featuring fabulous afghans, cozy slippers, adorable children's designs, fashionable cardigans & shawls, and also the "Stitch of the Week.
Distributed by
Distributed by: NETA
Coming soon
<!Episode navigation here---> << previous 30 |
1-30 of 39
|
next 30>>
<!Episode lookup here---->



Afghans with Many Borders




#1002


Versatility is the key to creating afghans that feature three different possible borders. Lee Sartori starts the show with the crocheted Petranella Throw offering a choice of three different borders to personalize to your taste. Then Britt Schmiesing has a lesson in the Technique Corner for Crochet Colorwork. The final afghan is the Nubby Afghan, with three different borders to choose from. Melissa Leapman creates and knits this easy design featuring great texture.





Colorwork Cowls




#1003


Whatever the weather, cowls are comfortable, easy to wear and so on trend. This episode features colorwork. Lena Skvagerson begins with the Oslo Cowl - a moebius twist combined with Fair Isle snowflakes in tapestry crochet. Then in the Technique Corner Rohn Strong shows tips on making crochet and knit I-cords. Last is Kristin Omdahl and the Norwegian Cowl with a tapered flap in the front.





Hooded Scarves




#1004


When the wind is blowing, nothing is cozier than a hooded scarf that does double duty as a hat AND wrap. The featured crochet pattern is a cabled scarf, the Hoodie Scarf, with Toni Lipsey. Then it's time for a fun technique - did you know you can crochet with plastic bags? Lee Sartori shows you how in the Technique Corner. Rohn Strong and the Hoodie Shawl close the show. Wear it as a shawl or pull it up over your head for an instant hood.





Fantasy Filly Cardigans




#1005


Who says horses are found only on a farm? On this episode fantasy fillies find a home on two adorable cardigans. Lee Sartori is first with the Unicorn Cardi adorned with mythical creatures. Then it's a lesson on how to change your sleeve length with Lena Skvagerson in the Technique Corner. The show ends with Kristin Omdahl as the whimsical style continues with the knitted Purple Pony Cardigan.





Oversized Tees




#1006


We don't think about summer enough when designing knit and crochet garments. This episode features some favorite summer wardrobe choices with oversized tees. The first look is the Beach Rose Tee with Britt Schmiesing. It is a crocheted, lacy tee great for dressy or casual wear. Then its time for a fun technique to dress up your favorite sneakers with a crochet top from Rohn Strong in the Technique Corner. Last is the Afternoon Tee featuring split sides with Melissa Leapman.





Market Bags




#1007


Show off your creative style with market bags that are environmentally friendly and so useful. The first bag is the Terrific Tote using the crochet ripple stitch. Toni Lipsey demonstrates this durable bag made with nylon cord perfect for the beach, market place or every day! Then it's Turkish crochet beads with Britt Schmiesing in the Technique Corner. Kristin Omdahl demonstrates a knitted bag, the Union Market Bag.





Perfect Ponchos




#1008


What makes the perfect poncho? Is it the design, the yarn, or the style? Today's featured garments have all three! First, Lee Sartori demonstrates the Textured Cable Poncho. Then it's the Technique Corner with Lena Skvagerson - learn how to make perfect buttonholes. Last, Melissa Leapman knits the Leaf Lace Poncho, a flattering design to compliment casual or dress attire.





Classic Cardis




#1009


If ever there was a classic sweater style it definitely would have to be the cardigan-- a fashion statement all by itself. Toni Lipsey is first with the Crochet Crocus Lace Cardigan with a figure-flattering A-line design. Then in the Technique Corner Lee Satori shows how to get a straight seam when crocheting in the round. Finally, Rohn Strong creates the Sweet Springs Cardi that looks great on everyone.





Baby Blankets




#1010


Who can resist cuddling a tiny baby in a beautiful blanket? This episode features two new baby blanket patterns. Toni Lipsey demonstrates the crocheted Candy-Gram Baby Blanket finished with a beautiful lacy border. In the Technique Corner Rohn Strong shows how to join a new ball or color of yarn the right way resulting in a neater more professional look. Finally, Kristin Omdahl has an impressive knitted pattern for a Cozy Cable Blanket.





Mosaic Looking Hats




#1011


From head to toes, we've got you covered this season on Knit and Crochet Now! This episode is all about hats, beginning with Melissa Leapman and the Dotted Stripes Hat - perfect for a beginner. Then Britt Schmiesing is in the Technique Corner with a lesson on foundation crochet. The final knitted design is the Love Bug Beanie with co-host Lena Skvagerson.





Hygge Feet




#1012


Whether on the ski slopes or at home, if you have cold feet, this episode has some great solutions. Toni Lipsey makes Ski Boots that are fun for the entire family. Then see what kind of fun projects can be made by crocheting around a cord with Lee Sartori in the Technique Corner. Finally, Rohn Strong demonstrates a pair of Snug Slippers to keep you warm all winter long.





Holiday Stockings




#1013


The last episode features holiday designs for holiday stockings. Melissa Leapman starts with the Folk Art Crochet Stocking. Then Jonah Larson is featured in the final Technique Corner showing tips and stitches when crocheting with loopy yarn. The last project of the season is the Waiting for Santa Knitted Stocking with Kristin Omdahl.





Lacey Look Cardigans




#801


That lacey look is always in style. Knit along with Melissa Leapman as she makes a button-front cardigan with a lacey bodice that is knit in one piece. In the technique corner, learn to add a lifeline to lace knit projects. Then, crochet a short-sleeved cover-up with an all-over lace design with Jenny King.





Blooming Afghans




#802


Let stitch patterns bloom in beautiful afghans. Kristen Mangus knits an autumn-inspired afghan with a lush pattern of leaves and berries. Create cabling without a cable needle in the technique corner with Melissa Leapman. Ellen Gormley crochets 3-round squares to make an heirloom lace afghan with elegant tassel fringe.





Contrasting Cowls




#803


Cowls are cozy, warm and on trend. Meredith Crawford combines brioche stitches with cables to knit a colorful cowl. Ellen Gormley shares three ways to crochet edgings in the technique corner. Jenny King gives a crocheted cowl extra style with a cross stitch pattern.





Snuggly Slipper Boots




#804


Show off warm, snuggly socks. Melissa Leapman knits cozy boots with a folksy Fair Isle pattern and an interesting heel construction. Learn lots of ways to make pom poms and tassels with Lena Skvagerson in the technique corner. Vanessa Wilson crochets cute rustic boots with fringe that are easy enough for a beginner.





Sweet Baby Cardigans




#805


Every baby needs a soft, warm cardigan. Lena Skvagerson shows how to make a charming baby sweater by knitting sideways. In the technique corner, Melissa Leapman makes three types of crochet ribbing. Jenny King crochets a darling child's sweater with twisted cables and little bobbles.





One of a Kind Totes




#806


Take your yarn along in a stylish tote. Kristen Mangus makes an adorable raspberry stitch bag that is knit on a loom. Learn to make center-pull yarn balls in the technique corner with Ellen Gormley. Vanessa Wilson crochets a Boho tapestry bag with a long strap and drawstring closure that goes everywhere.





Top Down Sweaters




#807


Let's take it from the top down. Lena Skvagerson knits a comfy tunic sweater with a saucy split at the neckline. Melissa Leapman knits mitered squares in the technique corner. Then, Ellen Gormley crochets a lacy, casual, pullover with a Bruges lace neckline and no seams.





Fanciful Shawls




#808


Make a simple shawl fancy. Starting with a garter stitch, Kristen Mangus knits a cable lace edging to create an elegant shawl. In the technique corner, Lena Skvagerson shows how to work in the ends as you go. Jenny King crochets a peacock-colored shawl starting from the center out and adds a picot border.





Outfits in the Round




#809


Let's work in the round. Melissa Leapman knits the moss stitch to add a flounce border to a cardigan. It has a wide collar and soft, flowing folds. Ellen Gormley has tips on double-ended crochet in the technique corner. Vanessa Wilson crochets a colorful vest with shades of color radiating out from the center back.





Hunky Dory Hats




#810


Top things off with a hunky dory hat. Knit a colorful beret with Meredith Crawford using a feather and fan stitch pattern. Melissa Leapman shows a double knitting technique and interesting color work in the technique corner. Jenny King crochets a stylish beret with a charming flower.





Snug-Bug Baby Blankets




#811


Join the arm knitting craze. Vanessa Wilson uses only her hands to knit a quick baby blanket with chunky yarn and adds a border. Ellen Gormley shows how to get and maintain gauge. Then, Meredith Crawford crochets sideways to make a sunset-striped baby blanket.





Tunics A La Mode




#812


Catch the latest fashion trend with tunics. Knit a long summer top that is perfect for layering with Kristen Mangus. Lena Skvagerson shares great seaming techniques in the technique corner. From the bottom up, Ellen Gormley crochets an easy-fitting top with wide sleeves and a trendy hood.





Wildlife Buddies




#813


Get a little wild. Knit a cute koala with a baby on her back. Lena Skvagerson knits all the pieces and adds fuzzy tufts to the ears. Melissa Leapman shows how to read and follow a chart. Then, Meredith Crawford crochets a loveable elephant with a colorful collar.





Avant-Garde Afghans




#901


Afghans with a twist! Melissa Leapman creates a reversible afghan featuring a different design on each side. Then, it's the weekly square of the week. Vanessa Wilson creates a square featuring the shell stitch. Finally Lee Sartori shows us a beautiful Tunisian crochet throw.





Teeny Circular Cardis




#902


Bring out the fashionista in your little one with the popular circular cardigan! Lena Skvagerson starts us out with a knit, polka dot, circular cardigan. Then it's Corinna Ferguson, and the Gansey texture stitch on our square of the week. We finish up with crochet expert, Jenny King demonstrating a cute and colorful mini me cardigan.





Seasonal Wreaths




#903


Show off your knit and crochet skills right on your front door, with a colorful wreath to announce the season. Rohn Strong gets us ready for the holidays with a beautiful knit holly wreath. Then we change seasons with a fabulous fall crochet wreath with amazing autumn colors demonstrated by Vanessa Wilson. In between our wreaths, it's medallions, in our square of the week with Lena Skvagerson.





The Cocoon Craze




#904


Join the latest craze in knitting and crochet: the shrug style cocoon. Melissa Leapman gets started with the royal rib turtleback, the accessory for layering. Then it's lacy leaves, our square of the week with Corinna Ferguson. Finally, Lee Sartori is back with the boyfriend cocoon.





Snuggly Slippers




#905


Lounge around in comfort and style and get cozy all the way down to your feet, with snuggly slippers. Up first, Rohn Strong creates cable cuffed boots. Next up is Vanessa Wilson and our square of the week: a lace texture stitch. We finish up with crochet felted slippers with Jenny King.


<!Episode navigation here---> << previous 30 |

1-30 of 39

| next 30>>

Support for Create is provided by snhu.edu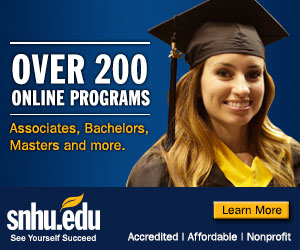 ©2020 American Public Television, WNET & WGBH • All Rights Reserved •
Terms of Use
The full regular schedule of Create will resume at 3 PM ET on Thu, July 5th. Thank you for your patience.

please enter your zip code.

ZIP:
Do not prompt me again