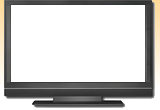 What's on Now!
Travel Tip: Using an ATM in Europe
April 10, 2020
Spring Fling
J Schwanke's Life In Bloom
Host J Schwanke – a fourth-generation florist, award-winning author and well-known floral educator – shows viewers how have fun with flowers and incorporate their beauty into their homes and everyday lives. J tours flower farms, greenhouses, markets, festivals and special events before sharing easy arranging tips and techniques, and flower-based food and cocktail recipes. In addition, guests including P. Allen Smith discuss how flowers intersect with their lives and interests.
Distributed by: American Public Television (APT)
J Schwanke is a flower expert, flower content producer and professional speaker, widely regarded as the most trusted voice in the flower industry.
<!Episode navigation here---> <!Episode lookup here---->



Life In Bloom




#101


Host J Schwanke shares simple ways to create a "Life in Bloom." Celebrate and embrace the joy of having flowers in your life, including: flowers for your home, cooking, and helpful flower tips.





Protea: Long-Term Beauty




#102


Host J Schwanke explores protea, one of the oldest flowers in the world. Visit a protea farm, and learn how to incorporate this exotic flower into crafts, cocktails, and entertaining.





The Romance of Flowers




#103


Host J Schwanke shares why flowers are considered romantic, and how to use flowers for every day romance. Beautiful, fragrant flowers are used in arrangements, recipes, and for relaxation.





Carnations, Family & Flowers




#104


Host J Schwanke gives a peek into his family history, his vintage carnation artifact collection, and into a family-run carnation farm. See how flowers have influenced and shaped every part of his life.





Succulents: The Not Quite Flowers




#105


Host J Schwanke explores the wonderful world of succulents: He visits a succulent farm, hosts a Make & Take party, and goes on location for a succulent-inspired cocktail.





Tulips: Year-Round Spring




#106


Host J Schwanke shows you the storied history of the tulip, and how to get maximum enjoyment out of this beautiful flower with arrangements and tulip-inspired recipes.





Out on a Limb with Fruit and Flowers




#107


Host J Schwanke pairs fruit with flowers because it's fun! J gets creative with the abundance of the season, and uses fruit and flowers in simple, unexpected ways in arrangements, recipes, and crafts.





Flower Power




#108


Host J Schwanke shows you how to use flowers to "petal it forward." The power of flowers affects our health and wellbeing - for the better. See how flowers can heal and cheer when we share them, gift them, even eat them!





All Foliage: Living Green




#109


Host J Schwanke goes on location to two Florida foliage growers to show you this beautiful workhorse of the plant world, along with several inspired ways to use these long-lasting plants.





A Flower Arranger's Best Friend




#110


Host J Schwanke shares some history of the flower frog-a device used to help arrange flowers. Whether man-made or natural, this tool has many applications when it comes to arranging and entertaining.





The Art of Flowers




#111


Host J Schwanke visits with P. Allen Smith at Smith's Moss Mountain farm in Arkansas, and explores the ways flowers inspire and influence art, both in and out of the garden.





Terrariums: Life Under Glass




#112


Host J Schwanke shows you how to bring more fun, whimsy, and wonder into your life with terrariums, and terrarium-inspired recipes, crafts and entertaining arrangements.


<!Episode navigation here--->

Support for Create is provided by snhu.edu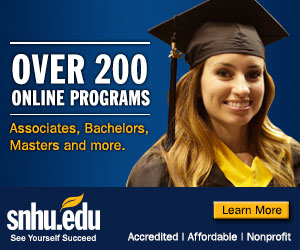 ©2020 American Public Television, WNET & WGBH • All Rights Reserved •
Terms of Use
The full regular schedule of Create will resume at 3 PM ET on Thu, July 5th. Thank you for your patience.

please enter your zip code.

ZIP:
Do not prompt me again