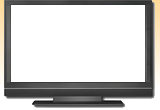 What's on Now!
Travel Tip: Using an ATM in Europe
June 5, 2020
Masterful Bakers
In Julia's Kitchen with Master Chefs
Julia Child invites into her kitchen some of the most well-known and respected chefs in the world, including Rick Bayless, Charlie Trotter, Daniel Boulud, Leah Chase, Jacques Torres, Madhur Jaffrey and more. She believed in watching and learning from practiced chefs, gathering ideas from what they demonstrate, and adapting them to our own home kitchens. These master chefs take pride in teaching real, basic techniques that everyday cooks can use successfully in their own kitchens.
Distributed by PBS
Coming soon
<!Episode navigation here---> <!Episode lookup here---->



Roberto Donna




#101


Chef Roberto Donna creates pizza margherita and panino di pizza, and demonstrates his techniques for making pizza dough -- gently kneading, petting, patting and tossing the dough to avoid disturbing the yeast. He also suggests tearing basil leaves to get the best flavor.





Jasper White




#102


Chef Jasper White creates a New England fish chowder and his special pan-roasted lobster. He also demonstrates his trick for getting all the meat out of a lobster claw.





Lynne Rossetto Kasper




#103


Lynne Rossetto Kasper creates a "Renaissance-style" roast leg of lamb inspired by Italian cooking of the 16th century. She also prepares a sumptuous side dish of green beans with fresh mortadella, savoring the tastes of her Italian heritage.





Jimmy Sneed




#104


Chef Jimmy Sneed cooks soft-shell crabs with fresh pasta and cole slaw. He demonstrates how anyone can make fresh pasta at home, and how to clean a soft-shell crab before cooking it.





Madhur Jaffrey




#105


Cookbook author and teacher Madhur Jaffrey creates two southern Indian dishes: shrimp in spicy coconut sauce and basmati rice with dill. Using blends of Indian spices, Jaffrey demonstrates ways to intensify or change flavors and aromas in Indian cooking.





Daniel Boulud




#106


Chef Daniel Boulud prepares a dish of roasted veal chops and sweetbreads. Boulud uses various techniques and an array of vegetables to add touches of sweet and sour flavoring to this dish.





Jim Dodge




#107


Master baker and teacher Jim Dodge creates a chocolate buttermilk fudge cake, offering tips on how to make the cake moist and the frosting smooth. He also demonstrates the best way to frost and decorate cakes, as well as techniques for preparing crystallized rose petals.





Charlie Trotter




#108


Chef Charlie Trotter prepares one of his innovative main dishes, Seared Scallops With Curried Carrot Broth, and follows this entree with a modern fruit dessert, Warm Peach Soup With a Trio of Sorbets-- blackberry, yogurt, and watermelon.





Leah Chase




#109


Chef Leah Chase cooks up her famous fried chicken, baking-powder biscuits and sweet potato pie on a pecan crust, giving viewers a taste of her New Orleans fare. Chase provides some "no-nonsense" steps for preparing down-home cooking.





Christopher Gross




#110


Chef Christopher Gross creates alder-smoked loin of beef with red wine and shallot sauce, and a Middle Eastern grain dish -- farecki, paired with harissa. He also shows viewers how to make thin "411" potato chips (so-called because of the ratio of ingredients).





Jody Adams




#111


Chef Jody Adams Cambridge, Massachusetts, creates a braised, stuffed breast of veal over a bed of polenta. As she cooks, Adams offers numerous tips for the home cook, including the benefit of using whole garlic in sauces to thicken without fat, and the potential dangers of swallowing bay leaves.





Zarela Martinez




#112


Zarela Martinez creates a Mexican dish, tamales with mole verde, using such authentic ingredients as corn flour, lard, corn husks, herbs and tomatillos. The program closes with Martinez providing the recipe for the margaritas she and Julia sip as the final credits roll.





Jean-Georges Vongerichten




#113


Jean-Georges Vongerichten creates a three-course Thai meal of crab spring rolls, Thai marinated beef with rice noodles, and marinated fruit with white peppercorn ice cream and candied rose petals. His style of cooking uses very little fat.





Rick Bayless




#114


Rick Bayless prepares two Mexican dishes: chile-glazed country ribs and a rustic jicama salad. Bayless demonstrates how to deflame onions through blanching, as well as techniques for cooking each dish and presenting the plate.





Gordon Hamersley




#115


Gordon Hamersley creates a roast chicken with garlic and lemon. As a side dish, he roasts onions in their skins; for dessert, he prepares warm peach tarts.





Dean Fearing




#116


Dean Fearing prepares shrimp diablo with caesar salad and corn tamales. He offers advice about working with hot peppers.


<!Episode navigation here--->

Support for Create is provided by snhu.edu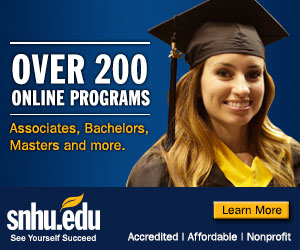 ©2020 American Public Television, WNET & WGBH • All Rights Reserved •
Terms of Use
The full regular schedule of Create will resume at 3 PM ET on Thu, July 5th. Thank you for your patience.

please enter your zip code.

ZIP:
Do not prompt me again