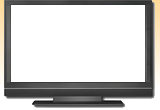 What's on Now!
Travel Tip: Using an ATM in Europe
July 17, 2020
Weekends with Yankee
Growing A Greener World
Growing a Greener World
is an award-winning TV show that features organic gardening, green living and farm-to-table cooking. Each episode focuses on compelling and inspirational people making a positive impact on the planet through gardening and shares DIY information viewers can use at home. Currently in its seventh season, the gardening series covers everything from edible gardening, urban homesteading and hobby farming to seasonal cooking, canning and preserving the harvest.
Distributed by: American Public Television (APT)
Growing a Greener World's host and executive producer Joe Lamp'l is one of the country's most recognized and trusted personalities in gardening and sustainability. Joe also shares his know-how on NBC's TODAY SHOW, ABC's Good Morning America, The Weather Channel and through his popular books, podcast series, nationally syndicated newspaper column and more.
<!Episode navigation here---> << previous 30 |
1-30 of 222
|
next 30>>
<!Episode lookup here---->



ECHO - Helping Underdeveloped Countries Grow Their Own Food




#101


Ft. Myers, FL. - ECHO (Educational Concerns for Hunger Organization) uses the power of agriculture on a global scale to reduce hunger and improve lives in underdeveloped countries. ECHO provides students and overseas development workers with agricultural skills and resources to help those who are just one failed crop away from starvation. Viewers will not only learn about these garden heroes, but will see how to apply many of the skills shown in the simulated gardens to the similarly challenging conditions of their own home gardens.





Creating An Eco-Friendly Landscape from the Ground Up




#102


Orlando, FL. - Most homeowners understand the value of gardening in an eco-friendly manner, but many of us need guidance on how to do it properly. Something as simple as choosing the right plant for the right space can greatly reduce the impact we have on the earth. This episode touches on some of the most common mistakes we all make and offers practical, simple tips for gardening in a more earth-friendly way. It also demonstrates to viewer show taking just a few of these simple steps will create healthier plants, tastier produce and a safer environment for us all to enjoy.





More Ways to Create an Eco-Friendly Landscape at Home




#103


Orlando, FL. - In the previous episode, we uncovered some of the most common "non-green" choices we all make when gardening, and offered some better choices and simple solutions. In this episode, we expand the discussion with ideas on conserving water, providing wildlife habitats, and reducing air pollution. We reveal some of the latest research on how houseplants, including herbs, are doing more to clean our indoor environment than we ever knew possible.





Phipps Conservatory - The Greenest Conservatory in the World




#104


Pittsburgh, PA. - Over 100 years ago, wealthy businessman Henry Phipps built the Phipps Conservatory as a gift to the city of Pittsburg at the height of our nation's industrial revolution. Today Phipps has become a model for public gardens and conservatories around the world for sustainable building practices, energy conservation and eco-friendly methods. In the process, the Phipps Conservatory has earned the distinction of being "America's greenest garden" and the greenest conservatory in the world.





Growing Power - Will Allen's Story of Inspiration through a Garden




#105


Milwaukee, WI. - In 1993, Growing Power was an organization with teens that needed a place to work. Will Allen (a 2008 MacArthur Foundation Fellow) was a farmer with land. Allen designed a program that offered teens an opportunity to work at his store and renovate the greenhouses to grow food for their community, along with the farming methods and educational programs that are now the hallmark of the non-profit organization. What started as a simple partnership to change the landscape of the north side of Milwaukee, has blossomed into a national nonprofit organization and land trust with a global commitment to sustainable food systems.





Composting 101 and Beyond




#106


Seattle, WA. - Healthy plants start with healthy soil, and the single best amendment you can add to any soil is compost. It's full of the primary nutrients your plants need, along with beneficial microorganisms no manufactured product can provide. In addition, compost takes yard waste and kitchen scraps that might otherwise be destined for a landfill and keeps them at home, where they become black gold for your garden. This episode demonstrates that it is neither difficult nor expensive to make compost in your own backyard.





Urban Beekeeping - What's All The Buzz About?




#107


Seattle, WA. - Backyard urban beekeeping is becoming more popular than ever, due in part to people's response to the mysterious die-off of many bee hives, known as colony collapse disorder. With high demand for fresh, local honey, combined with the important role bees play in a healthy garden, more people are setting up backyard hives than ever before. On this episode, we follow one such Seattle beekeeper to see what all the buzz is about.





The Edible Schoolyard - Using The Garden As The Classroom




#108


Berkeley, CA. - The Edible Schoolyard is a shining example of how a garden can be used as an outdoor classroom, utilizing all of the children's senses to bring book-learning to life. This public middle school classroom uses a natural setting to teach every aspect of its core curriculum (math, science, language arts, social studies, nutrition awareness, etc.). Students learn about the full garden cycle and also learn to cook with what they grow. Viewers will discover how even small aspects of such a program can be incorporated into their own communities.





Fetzer: The Most Earth-Friendly Winery In America




#109


Mendocino, CA. - Fetzer winery has won numerous awards for its quality wines and commitment to the environment. Fetzer not only produces wines in a very sustainable, responsible way, but also shares its knowledge openly with others in the industry in the hopes of shifting them to more environmental practices. The winery's goal is to create wines that are as good for the earth as they are on the palate, setting a fine example of what can be done at a corporate level, as well as what we can do in our own gardens to make a difference.





Annie's Annuals - Preserving Heirlooms While Promoting the Environment




#110


Richmond, CA. - A few miles away from San Francisco sits a small wholesale/retail nursery called Annie's Annuals and Perennials. The business specializes in rare and heirloom plants that larger, commercial operations pass buy. In addition, everything at Annie's is grown the old-fashioned way: from seed, out in the wind, rain and sun. There are no greenhouses or machines. Viewers will learn about independent nurseries' practices such as biodegradable plant labels, recycling programs and eco-friendly growing practices. They will also find out how adding rare and heirloom plants to their own gardens can help preserve the species for the future.





Farmer D - A Young Man's Campaign to Lead By Example




#111


Atlanta, GA. - Forget any stereotype of the farmer you may hold. Let go of any notion of the humble rustic in overalls of yesteryear and even the jacketed corporate farmer of today. Farmer D is an entirely new brand of farmer with a thumb more "green" than any of his predecessors. Born in South Africa in 1976, Daron 'Farmer D' Joffe, is the model of today's more eco-conscience farmer and the future of agriculture's more sustainable tomorrow. He lives to make a difference because of his passion for the earth and the biodynamic methodologies-available to us all--that can save it.





The Power of Worms - Vermicompost As An Organic Marvel




#112


Sonoma, CA Princeton, NJ. - While worms are an important ingredient of the soil, they can steal the show in the compost pile. With vermicompost, worms do all the work of breaking down and decomposing kitchen scraps, turning it into nutrient rich castings for the garden. They take the garbage and turn it into black gold for the garden. This episode explores home vermicomposting, visits a commercial harvesting operation, and tours a "zero waste" company turning worm waste into a multi-million dollar operation as a natural fertilizer alternative.





Recycling Horticulture Waste - Making Better Choices One Pot at a Time




#113


St. Louis, MO. - Each year, millions of plastic plant containers are not recycled. Instead they, along with millions of tons of other plastic, clog our solid waste stream and contribute to a growing but avoidable problem. The good news is that many companies are working hard to fix this problem. Viewers will learn what their choices are in the horticultural world today and how they can help eliminate this problem, one pot at a time.





All About Pruning - The Good, The Bad & The Ugly




#114


Columbus, OH Mt. Airy, NC Seattle, WA. - Pruning trees and perennials can be very beneficial. It helps shape the plant while promoting future growth. But if done incorrectly, it can do more harm than good. To help viewers understand the truth about pruning, we bring in the experts, such as best-selling garden author Tracy Desabato-Aust, to demonstrate the science behind the practice and offer real life examples of how to do it correctly. Viewers learn the benefits, common mistakes and step-by-step instruction on how to promote healthy plants with careful pruning.





Living Homegrown Fresh - Raising Food & Livestock in Urban Backyards




#115


Los Angeles, CA. - In today's world, we can eat out-of-season fruit and vegetables on any given day of the year. But there is a price to be paid for such luxuries. On average, the food we eat today travels 1500 miles from farm to fork, having a negative impact on the environment. But many home gardeners are changing that. Discover how to "keep it close to home" with purchases and pursuits, so we can achieve a more organic and fresh lifestyle without adversely impacting the environment.





Native Plants and Invasives & Certified Wildlife Habitats




#116


Austin, TX. The human love affair with plants dates back thousands of years. When overseas travel became possible, exotic plants were common cargo on ships all across the world. Unfortunately, many of those plants proved to be far more aggressive outside of their native range. At the Lady Bird Johnson Wildflower Center we explain why some exotic plants are dangerous, how gardeners can prevent further spread of some of the more aggressive species, and how using the right native plant for a particular space can make gardening easier for people and better for the planet. We also visit a private native garden that is a certified wildlife habitat and look at what is involved in bringing nature to our own back door. In the kitchen, Chef Nathan uses an American native fruit, to create a baked blueberry clafouti.





Seed Savers Exchange - Saving the Planet by Saving Seeds




#117


Decorah, IA. On an 890-acre farm in Iowa, the horticultural heritage of America is being preserved one seed at a time. The Seed Savers Exchange, a non-profit, member-supported organization, uses this farm to save and share the heirloom seeds of our garden heritage, creating a living legacy that can be passed on to future generations. Viewers will learn how to save seeds from their own garden and will better understand the importance of doing so. Chef Nathan uses fresh garlic to create a wonderful Italian pasta puttanesca.





Waterwise Gardening - Simple Solutions to Reduce Water Usage




#118


Philadelphia, PA. For some, urban agriculture might seem like a new idea. But for the people at Greensgrow Farm, it's been their work and way of life for over 10 years. What was once a thriving galvanized steel plant, was eventually abandoned as an industrial brown field-hardly the kind of place you'd imagine for growing edible plants- But then again, most people don't have the entrepreneurial vision of Greensgrow's cofounder, Mary Seaton Corboy! About three miles north from the Downtown skyscrapers of Philadelphia and tucked within densely packed row houses, lies this pioneering urban farm, providing locally grown food for a community that often has little, while managing to survive as a profitable business in the process. It is a shining example of what can be done with a very small space when using sustainable practices. Chef Nathan uses butternut squash to create a hardy and delicious soup.


<!Episode navigation here---> << previous 30 |

1-30 of 222

| next 30>>

Support for Create is provided by snhu.edu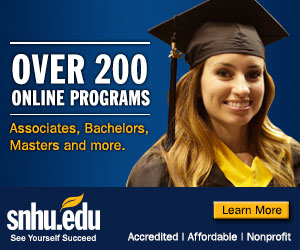 ©2020 American Public Television, WNET & WGBH • All Rights Reserved •
Terms of Use
The full regular schedule of Create will resume at 3 PM ET on Thu, July 5th. Thank you for your patience.

please enter your zip code.

ZIP:
Do not prompt me again