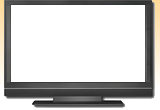 What's on Now!
Travel Tip: Using an ATM in Europe
July 3, 2020
Cook's Country Cookout
Fit 2 Stitch
In each episode, host and sewing expert Peggy Sagers focuses on three key elements for creating garments: design, fit and stitching. She shares tips and techniques, and helps break down the rules of pattern making so that sewing enthusiasts of all skill levels can make stylish, well-fitting clothing. Peggy also takes a look at the fashions of the past and shows how they influence today's styles.
Distributed by: American Public Television (APT)
Fit2Stich host Peggy Sagers brings a no-frills approach to home sewing, choosing to focus on classic designs for great-fitting business and casual wardrobes.
<!Episode navigation here---> <!Episode lookup here---->




#601


How do you design and make your own fashion collection? Peggy's guest is an expert on such, and shares key how-to's and timeless tips.






#602


Fashion design icon Coco Chanel once said, "Garments are designed into their fabrics, not the other way around. In this episode, Peggy gives viewers a look inside the fiber industry that will change how they look at fabrics. She also shares information about some of the exciting things happening with fabrics today.






#603


In this episode, Peggy shows viewers how to take the design ideas in the their heads and put them on paper. Viewers learn the basics of drawing so that they can communicate their ideas on paper and to others.






#604


This episode is about bespoke or custom tailoring. Peggy shares details with viewers, who if they've never had any garments custom made, are about to get spoiled.






#605


Viewers who want to make the most of their designs will need to apply four basic principles. In this episode, Peggy teaches them the importance of line, focal point, color and proportion, as it relates to the body.






#606


Color is the key to great wardrobes, and Peggy believes the more viewers know about it, the better. In this episode, she reviews the history of color and it's important, as well as why the use of color as a designer is so important.






#607


Peggy's favorite classes in design school were about pattern rules. And that is what she shares with viewers in this episode. As Peggy says, "Pattern rules lead to Patterns Rule!"






#608


Grading? Fitting? What is the difference? Peggy explains the difference in this episode and why both are so important to good fashion design.






#609


Peggy believes fitting is the best part of the design process. In this episode, Peggy shows viewers how to make sure there will be no more pillowcases for clothing. She shows them how to turn that pillowcase into a favorite blouse.






#610


In this episode, Peggy demonstrates to viewers how to take a basic blouse and do some easy pattern making. She also shows how patterns change, step by step.






#611


This episode is a collection of great tips, including grain line play, methods of sewing and sewing machine care.






#612


In this episode, Peggy gives viewers an overview of the leather industry and the many options with added trims.






#613


In the last episode of "101 Things I Learned in Design School," Peggy shares gems she learned after graduation that will help viewers in their real-life fashion design projects.


<!Episode navigation here--->

Support for Create is provided by snhu.edu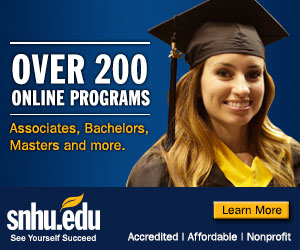 ©2020 American Public Television, WNET & WGBH • All Rights Reserved •
Terms of Use
The full regular schedule of Create will resume at 3 PM ET on Thu, July 5th. Thank you for your patience.

please enter your zip code.

ZIP:
Do not prompt me again