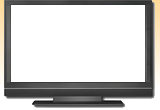 What's on Now!
Travel Tip: Using an ATM in Europe
July 10, 2020
Summer of Adventure
Confucius Was A Foodie
Celebrity chef and former Food Network host Christine Cushing takes viewers on a voyage of discovery, uncovering the fascinating traditions, philosophies and history of Chinese culinary culture and its surprising influence on food around the world. From exploring Chinese cuisines in North America to the culinary politics of Taiwan, the tasty richness of Hong Kong, and the blended flavors of South East Asia, Christine finds connections to the gastronomic precepts of the great Chinese philosopher Confucius both ancient and modern.
Distributed by: American Public Television (APT)
Chef Christine Cushing's impressive food knowledge, curiosity and down-to-earth style has endeared her to viewers of the Food Network Canada and the Oprah Winfrey Network, as well as to readers of her best-selling cookbooks.
<!Episode navigation here---> <!Episode lookup here---->



Origins of the Beginnings




#101


Everything has its origins somewhere. When it comes to food, roots are often Chinese - and Chinese beginnings in the culinary and cultural world go back more than 5,000 years. In this episode, chef Christine looks for the culinary roots of foods such as ice cream, ketchup, pasta, phyllo, baklava and pizza.





Confucius and the Origin of Food Philosophy




#102


Was it Confucius or Hippocrates who first said, "Let food be your medicine and medicine be your food"? Chef Christine sets off to compare the thoughts and beliefs of foodie writers and philosophers.





Celebrations, Ceremonies and the Dumpling




#103


Christine eats her way through the Chinese Solar Lunar calendar with traditional customs, cuisine and culture. The calendar appears to have a dumpling for every occasion.





Noodles: Long for Life, Food of Legends




#104


Birthday parties and baby naming ceremonies all wish for the same thing-a long life. Longevity is symbolized by the noodle in Chinese culinary culture with more kinds of noodles than one can possibly imagine.





The Big Picture




#105


Chef Christine meets her Chinese chef mentors and discovers that many of her assumptions about the beginnings of this cuisine in North America might not actually be true.





Cantonese




#106


Chef Christine's Cantonese adventure provides one surprise after another making her question what she has previously considered 'Cantonese'. The history both breaks her heart and excites her for deeper exploration into traditional Chinese cuisines.





Sichuan




#107


Chef Christine ventures into the world of Sichuan cuisine and discovers the surprise of flavor over heat as well as a rich cultural history from Chinese roots to main street Chinatowns across North America.





Sweet




#108


Chef Christine Cushing explores the great big flavor of sweet in Chinese immigrant communities in Thailand, Singapore, and Malaysia.


<!Episode navigation here--->

Support for Create is provided by snhu.edu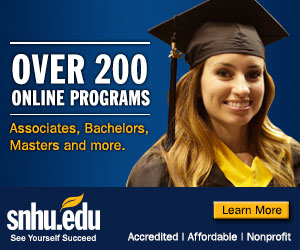 ©2020 American Public Television, WNET & WGBH • All Rights Reserved •
Terms of Use
The full regular schedule of Create will resume at 3 PM ET on Thu, July 5th. Thank you for your patience.

please enter your zip code.

ZIP:
Do not prompt me again