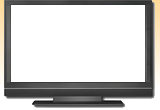 What's on Now!
Travel Tip: Using an ATM in Europe
February 28, 2020
This Old House: Charleston
b organic with Michele Beschen
'b. organic' is an educational how-to television program that embraces all things creative while keeping a conscious mind.
Host Michele Beschen invigorates a renewed 'back to basics' lifestyle that embraces nature, simplicity and an eco-friendly approach to doing it yourself.
'b. organic' covers an expansive range of content that creatively celebrates the many shades of green for every aspect of your life – at home, at work, and at play.
Expect fresh ideas for your garden, for your home, for your office, for your kids, for your pets and for your overall health and well-being.
Distributed by: The National Educational Telecommunications Association (NETA)
Combine the power of creativity and the rewarding self-fulfillment that comes from doing things with your own two hands with an enthusiastic passion for nature, authenticity, and vibrant healthy living, and you have an artisan dedicated to reconnecting people to live a naturally creative, organic lifestyle.
<!Episode navigation here---> << previous 30 |
1-30 of 43
|
next 30>>
<!Episode lookup here---->



Recycling Refreshed




#102


Michele Beschen shares some refreshing ways to put your everyday recyclables to creative use. See how to take yesterday's news and roll it up into tomorrow's fire log. Tin cans house many functional uses when you put some weight into them. How to quickly give your old cupboard doors a new, charming look with old, reclaimed lumber. She'll also share a colorful way to cut down on what gets sent out in the trash by organizing it, storing it and decorating with it - All in one!





Creative Conservation




#103


Creative ways to preserve the beautiful things nature and our gardening efforts provide us. Michele Beschen shares some of the best ways to press, iron and preserve your lovely blooms and foliage. See the many artful ways to use your preserved bounty with unique arrangements and a tip on how to make those dried petals less brittle and more flexible. Learn how to create botanical plaques using plaster of paris, clay and nature's finds.





Natural Art




#104


Creative escapes with natural art. Michele Beschen shares how to create your own art supplies using outdoor items and recyclables. Discover how easy it is to create your own handmade papers using old newspapers and junk mail. Unique ways to make 'natural' additions to your papers and artwork. Put the get up and go in your creative efforts by creating a portable art set-up you can take with you to the great outdoors. Whether you think you're a natural or not... art-making is.





Old School Ideas for Today




#105


This show is a mixed bag of oldies but goodies. Michele Beschen will show you it's all in the jar when it comes to sensible storage ideas along with how to turn those old jars into beautiful flower frogs. The timeless task of quilting gets invigorated with a quick, easy way to make use of those fabric scraps. See how composting can take a big bite out of the amount of garbage you haul to the curb, and then throw the kettle on because you'll also learn natural remedies for pesky outdoor annoyances that are friendly to the environment and your wallet.





Restyled Outdoor Home Enhancements




#106


Clever ways to enhance your outdoor spaces using unique reclaimed goods. Michele Beschen is joined by backyard conservationist Sheila O'Riley who shares her innovative ideas for recycling old sinks into fountains and birdbaths. See how she rescues a corn crib from the landfill and turns it into a beautiful gazebo for her backyard and how to create a disappearing fountain for your yard by repurposing a storage tote.





Sensible Shopping




#107


Bulk up on fresh produce the next time you shop, because you'll be inspired to start canning again. It's easy, economical and a healthy way to stock your pantry. Michele Beschen is joined by her brother, Rory Brown, to share the easy, economical and healthy ways to stock your pantry with do it yourself jams, vegetable stocks and a healthy spread alternative apple butter.





Unique Ways to Reuse




#108


Nothing goes to waste on B. Organic, especially good ideas. This episode celebrates a compilation of episode leftovers. Michele Beschen shows you a great way to get your kids outdoors exploring and staying in touch with nature by putting together an adventure backpack. Caitlin from Olivu joins her to share an excellent way to recycle old lipsticks along with natural cleaning concoctions and a clever way to repurpose your kitchen water.





At The Office




#109


Resourceful ways to naturally take care of business. Michele Beschen shares what it takes to make your office healthier, more resourceful and less wasteful. Tips on how to decorate and light your work space. What to look for by way of supplies, clever methods of repurposing and recycling right there at your desk, and how to pack a waste free lunch.





Kids Can Too




#110


Get outside and Play! Michele Beschen shares an exciting way to hook your kids onto maginative outdoor play and adventures by creating a miniature scale treehouse for your yard using salvaged lumber and scraps. She'll also show you how to create a family of rustic residents to take care of the placing using branches, pods and nuts.





Better Building




#111


How to use salvaged building materials for new projects. Michele Beschen shares her love for salvaged woodwork and lumber and tells you what to look for and interesting ways to handle. She'll also show you how easy it is to rewire old lighting and make it better than new along with resourceful ways to repurpose what you already have in the way of furniture.





Let It Rain




#112


Sit back, relax and enjoy the rain the next time it falls. Michele Beschen is joined by her friends from the NRCS to share how and why to install rain gardens. She'll also show you an easy way to install a rain barrel as well as an inexpensive way to create your own set of decorative rain chains using copper tubing.





Looking Good That Feels Good




#113


A show that celebrates looking good that feels good. Caitlin Brotz from Olivu joins host Michele Beschen to share delicious recipes to make us look and feel more beautiful. Learn how to whip up nourishing face masks using expired items from the fridge. See how easy it is to whip up a delightful do it yourself lotion using only a few ingredients from the kitchen. Stir things up with a bit of color by creating your own mineral cosmetics.





Organic, and What It Means to Us




#201


What does organic and being green really mean to everyone? This episode breaks down our approach to what it means to live an organic lifestyle. Things to think about, what to look for and how to embrace your own shade of "green". Meet a couple of families who are celebrating 'organic' through their naturalized landscapes.





Resourceful Renovating Take I




#202


This two-part episode follows Michele and her husband as they re-do their kitchen as resourceful as possible. They challenge themselves to work with what they have, and to salvage anything and everything. Old beams become wood tile flooring, garage roofing covers the ceiling and bricks off demolished buildings adorn the walls and crushed wine bottles find their way to some do it yourself concrete countertops.





Resourceful Renovating Take II




#203


The conclusion to Michele's resourceful kitchen renovation. She chats about choices when it comes to purchasing appliances and the benefits of natural copper sinks. She installs a countertop kitchen garden, throws together scrap lumber for inset cutting boards and shares tips on how to disguise mismatched appliances and making the most use out of every bit of space





Kids in the Garden




#204


Michele helps her young daughter set up her very own garden. Tips on selecting and preparing a location and how to make it a colorful, educational adventure for kids with interesting plant selections they make themselves, the right tools, and a few handmade "artful" additions.





Green - Inside and Out




#205


Michele asks her friend Ernie to share to share a delicious dish that utilizes some of the native weeds common to a lot of our backyards. He even tosses in a few "helicopters" off the maple tree. Learn tips on what to look for, how and when to harvest and other guidelines that help keep foraging safe and delicious!





Free Reign with Cut Flowers




#206


Fresh flower arrangements brighten rooms and moods. Michele's floral designing mom shares how to gather, condition and manipulate pretty much anything and everything that you may have growing in your yard or garden. Interesting tips and tricks for one of a kind arrangements you can easily create yourself.





What's Up with Wheatgrass




#207


Michele gets schooled on how to go about drinking her "greens". Her friend Kerri Rush, "the local wheatgrass girl", shares the wonderful benefits of wheatgrass. She shows us how to grow it, how to juice it and some tasty recipes that even kids enjoy.





Re-Fashioned




#208


Michele shares resourceful ways to refashion things from your closet to create brand new wearables for you and your home. Learn how to turn one old sweater into SEVERAL brand new, useful things; simple ways to mix up the "parts" of your clothing to create new looks; a new spin on the garden apron; and an easy way to repurpose clothes into stylish home decor.





Good Natured Approach to Fitness




#209


Clever ideas to make staying active and fit an easy part of "daily" life. How to use nature as your gym; the benefits of yoga and meditation; and other tips that will help you keep your mind and body, healthy and in naturally good shape.





Tabletop Gatherings




#210


See how Michele and her family celebrate family meal time TOGETHER from start to finish AT the dinner table. Learn some of the fun ways to make mealtime more interactive, interesting and healthy! It's a tabletop gathering that celebrates food, fun and togetherness.





Naturally Good for Kids




#211


Naturally good fun 'n game ideas for kids. How to build a one of a kind mud bar for the backyard that will encourage kids to be outdoors creating things from nature and some playful ways to repurpose with do it yourself game ideas for indoors and out.





The Art of Community in the Garden




#212


Celebrating shared gardening efforts with tips on how to go about setting up a community garden with your friends and family. A visit to a local organic farm that shares what to look for in a CSA and several unique gardening methods that include trench, weed, cinderblock and pipe gardening; also tips on how easy it is to share some of your own plants with others.





Good Health. Good Life.




#213


Michele invites a holistic health and nutrition counselor to her home to explore options for an even healthier lifestyle for her and her family. She believes food is medicine and has some fun looking through Michele's cupboards and introduces her to new ways of using wholesome ingredients along with a more natural approach to preparing foods that include juicing, dehydrating and a lot less cooking.





Foraging Fun




#301


Forager Andy Benson talks about why he chooses wild edibles for his daily diet and joins Michele in her own backyard to share how to prepare a few of his favorite wild edibles like Wild Bergamot, Chicory, Cattails, Milkweed Pods and Sumac.





Smaller, Simpler Living




#302


Michele tours the 572 square foot home of Tim and Debbie Freeberg-Renwick and chats with them about their choices to dramatically downsize, building their home with salvaged materials, and what they've learned along the way.





Aronia Berries




#303H


Michele visits with a couple of the leading Aronia Berry Experts and Growers to learn more about this newly celebrated SuperFood. They share delicious recipes, products to look for, and how to grow Aronia Berry plants in your own backyard.





Aronia Berries




#303


Michele visits with a couple of the leading Aronia Berry Experts and Growers to learn more about this newly celebrated SuperFood. They share delicious recipes, products to look for, and how to grow Aronia Berry plants in your own backyard.





Natural Pets




#304


Three Dog Bakery Owner, Diana Emehiser joins Michele in the kitchen to share how easy it is to prepare organic home-cooked meals and treats for our pets using the same every day ingredients we use to cook for ourselves.


<!Episode navigation here---> << previous 30 |

1-30 of 43

| next 30>>

Support for Create is provided by snhu.edu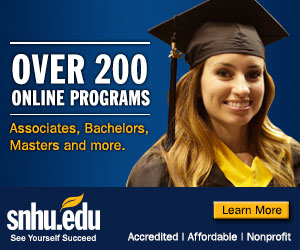 ©2020 American Public Television, WNET & WGBH • All Rights Reserved •
Terms of Use
The full regular schedule of Create will resume at 3 PM ET on Thu, July 5th. Thank you for your patience.

please enter your zip code.

ZIP:
Do not prompt me again