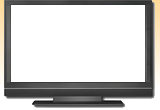 What's on Now!
August 6, 2021
Europe and Beyond
For Your Home
From gardening to entertaining,
For Your Home
helps viewers infuse their home with classic style and livability. Nationally recognized designer and home improvement and gardening expert Vicki Payne provides practical tips and inspiring ideas for homeowners and apartment dwellers alike. She shares easy DIY projects for transforming a drab space into a colorful room, creating beautiful gardens, and other home-improvement topics. Whether entertaining, decorating or renovating,
For Your Home
provides realistic ways to give your home true character.
Distributed by: American Public Television (APT)
Vicki Payne has been conveying her passion for design, style and nature with her television viewers, readers, clients and partners for over 20 years.
<!Episode navigation here---> << previous 30 |
1-30 of 271
|
next 30>>
<!Episode lookup here---->



Cover Up




#1502


Vicki and Sloan share glamorous ways to cover old walls, windows and books using a new plaster technique for your walls, an easy to make cornice for your windows and paper crafting for your books.





Spring Into Action




#1503


Welcome spring with a yard full of colorful, flowering bulbs. Inside, decide on springs, foam or platform for your next upholstered furniture purchase. And spring into this season's hottest craze as Vicki shows how to knit with fabric!





Old to New




#1504


Learn how to detect and deal with destructive mold that might be growing under your home. For extra storage space, learn how to make over an old trunk. Then celebrate a lifetime of service with great retirement party scrapbook ideas.





Crowning Glory




#1505


Add the final touch to your yard with a relaxing garden fountain. Find out the winners of this year's Pinnacle Design Awards for the furniture industry. Then create a comfee fit for a queen.





Metal, Wood & Glass




#1506


If your old wooden deck is looking tired, don't miss Vicki and Sloan'sdeck makeover project. Learn how to use the new wood replacement materials to give your deck a new look. Get professional advice on decorating with wood and metal furniture. Then learn to etch glass.





What's New?




#1507


Sloan gets some tips from the professional on how to design and start her new garden. Vicki shares a new technique for creating Roman shades for your teenager's windows. And don't spend top dollar on designer bed linens, learn how to craft your own using ribbons.





Slipcover Workshop




#1508


Hundreds of viewers have asked Vicki and Sloan for tips to make stylish slipcovers, so they're dedicating this entire show to Slipcovers 101. If you have an old chair be sure to catch this episode!





Natural Effects




#1509


Learn how to give your walls the look of old world plaster in the first of a two-part series on faux finishes. We'll give you tips on trends and how designs are created, then it's out into the garden for a decorating treat as you learn how to turn gourds into designer accessories.





You Win




#1510


Finish your faux finishes tutorial. Get the latest trends from this season's furniture market. Then it's all fun and crafts as Sloan and Vicki create great game boards to give your family hours of fun.





Problem Solvers




#1511


Get rid of those problem bare spots in your yard with grass growing tips from the pros. Then get organized with some wire clutter control tips and see a creative way to decorate your child's lampshades with fun fabrics.





Get A Handle On It




#1512


Sticky doors can be a problem in any home - see how Vicki and Sloan fix theirs. Then get a handle on this season's newest decorating fabrics. And learn how to manage your child's room with a creative wall organizer.





House Beautiful




#1513


Get easy tips for making your garden and home more beautiful without spending a fortune. Discover easy-to-make decorating accessories.





Flea Market Finds




#1601


Join Vicki and Sloan as they attend this year's amazing Metrolina Flea Market and find great items to revive with stylish makeovers.





Coming Home




#1602


Sloan gets a new entryway installation in her home and floral designer Ardith Beveridge shows how to create a welcoming arrangement for your foyer. Sloan demonstrates a great way to express appreciation for soldiers-create a commemorative bulletin board.





Curb Appeal




#1603


It's makeover time at the Payne's! Vicki's home gets a new front porch-complete with bright, new lighting installed by the mother/daughter team and elegant planting containers created by Sloan.





Outdoor Living




#1604


Vicki and Sloan use a new technology to design landscaping features for their front yards. Sloan gives vibrant life to unfinished furniture with paint, wallpaper and a little creativity. Vicki and her sewing machine answer the call of the wild by creating comfy cushions for the great outdoors.





Landscape Makeovers




#1605


Vicki and Sloan implement the results of computer-generated plans for new landscape plantings in their front yards. Vicki sheds a little light on outdoor lighting that you can create yourself by using terra cotta flowerpots.





Safe & Sound




#1606


Sloan sets out to keep kids and dogs safe by installing a new fence in the back yard, as well as an invisible fence in the front. Vicki shows a great way to save money by sewing a reversible harvest chair cover.





Water, Water Everywhere




#1607


Sloan shows how easy it is to create a mosaic fountain and has a new irrigation system installed for yard and garden. To get you ready for your next garden party, Vicki shares an easy knitting-with-fabric project.





Mudroom Makeover




#1608


Sloan and Vicki give a mudroom a makeover, pulling it all together with new stick-down carpet tiles, fun sunflower window treatments and a coordinating sink skirt.





Kitchen Dress-Up




#1609


Chic new countertops are on the menu for Sloan's kitchen, Vicki uses colorful fabric for custom window treatments and appliance covers and the mother/daughter team shows how easy it is to make over dining room chairs with paint.





Guest Bath Makeover, Part I




#1610


Demolition begins in the half bath with the floor, wallpaper and plumbing ripped out. Guest Bruce Johnson shares easy tips for giving your vanity a whole new look.





Guest Bath Makeover, Part II




#1611


See the rebirth of the guest bath with new flooring and colorful painted walls. Vicki and Sloan install the new vanity, toilet and lighting.





Designer Looks




#1612


Guest Jayne Gauss shows Sloan an easy stenciling project. Furniture guru Larry Chilton shares what's new in home accessories. And Sloan creates Christmas stockings that make great gift bags!





Playtime




#1613


Sloan and Vicki install a backyard swing set for Sloan's daughter. Learn how to raise children with values using tips from guest Michael Hall, MD.





Hallway Makeover




#1701


Create a picture perfect gallery in your hallway. Vicki and Sloan show you how to create a photo gallery on your wall, install shelving and arrange itmes for a dazzling display.





Rose Garden




#1702


Vicki and Sloan promise you a rose garden with advice on selection, planting, feeding and continual care of these beautiful flowers -- including secrets to creating an eye-catching arrangement.





Little Girl Room




#1703


Create a space befitting your princess! Once you have your design in mind, Vicki and Sloan take you through the steps to transform your blank room into a little girl's dream -- including material selection, mural painting, sewing, organizing, decorating and furniture selection.





Family Room




#1704


Transform your family room into a cozy, inviting space, using lots of color and warm fabrics. Learn how to paint like the pros, make a cornice board for a window treatment, and top it all of with the perfect accessories.





Office




#1705


Make your home work for you. Vicki and Sloan share productive ways to choose the right materails for storage needs, create bulletin boards and cornices, control clutter and decorate with decorum worthy of your home enterprise.


<!Episode navigation here---> << previous 30 |

1-30 of 271

| next 30>>

Support for Create is provided by snhu.edu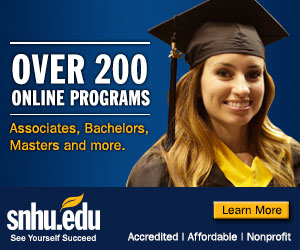 ©2021 American Public Television, WNET & WGBH • All Rights Reserved •
Terms of Use
The full regular schedule of Create will resume at 3 PM ET on Thu, July 5th. Thank you for your patience.

please enter your zip code.

ZIP:
Do not prompt me again