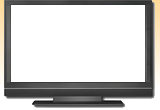 What's on Now!
December 3, 2021
Plates & Places
Urban Conversion
Urban Conversion
balances the buzzwords of the sustainability movement with the realities of today's "green scene." Host Rodman Schley, a conservative businessman, made his way in life thinking "bigger is better." His wife and co-host Gina Schley, on the other hand, believes simplicity and sustainability hold the key to a better lifestyle for their family and a brighter future for their children. While Rodman prefers fast-paced city life, Gina wants to move the family to a rural farm setting. The compromise? Rodman and Gina dive head-first into the sustainability movement to see how they can make their urban lifestyle more eco-friendly. Education and entertainment go hand-in-hand on
Urban Conversion
as Rodman meets Gina half way and learns to embrace backyard beekeeping and chicken-raising, alternative fuels, community-run gardens, home brewing and more.
Distributed by: American Public Television (APT)
Urban Conversion's Rodman and Gina Schley dive head-first into the sustainability movement to see how they can make their urban lifestyle more eco-friendly.
<!Episode navigation here---> <!Episode lookup here---->



Backyard Farmer




#101H


Beginning a journey to reduce his family's carbon footprint, Rodman Schley explores the world of backyard farming with urban agriculture guru Sundari Kraft. He finds himself out of his element milking goats, taking care of chickens and learning how to use natural fertilizer to sustain a backyard ecosystem.





The Burbs and the Bees




#102H


Gina's desire to get her own backyard bee hive sends Rodman seeking advise from holistic bee keeper Corwin Bell. Corwin teaches Rodman the importance of bees in agriculture and why backyard beekeeping is not only doable, but how bee stewardship is important to our global future.





My Alternative Fuel Future




#103H


Could an alternatively fueled car be in Rodman's future? Rodman learns what's down the road for hydrogen fuels, gets his hands dirty collecting bio diesel, and is shocked to learn about a mechanical shop that converts classic cars to electric.





Green yoU




#104H


Rodman goes back to school to learn how one campus is leading the way towards sustainability in higher education. He will be living, learning and putting one up for the home team as a "non-traditional" student.





Detroit Urban Farming




#105H


Rodman sees first hand the positive effects of urban farming as it shapes a new identity for the Detroit community. Leading the way is Taja Seville and Urban Farming, who takes him into the city to see where hope is springing up from vacant lots and community run programs.





Rodman Needs A Hobby/Home Brewing




#106H


Gina, forever hopeful that Rodman will embrace a sustainable lifestyle, encourages Rodman to find a hobby. Rodman discovers the hands on fun, art, process and warmth found in the home brewing community.





Farm to Table




#107H


Date night at a farm-to-table restaurant sends Rodman and Gina on a mission to follow their food back to its roots, volunteering at a local organic market farm. While putting their hands to the dirt, they go beyond the buzzwords to see what goes into local, bio diverse, organic growing. The reward? A farm dinner that reminds them food is about community. Featuring special guest, musician and sustainability advocate, Jack Johnson.





Urban Gardening, The Whitehouse and Monticello




#108H


Gina's community garden inspires a family trip to the historic gardens of Thomas Jefferson at Monticello followed by a visit to the First Lady's kitchen garden guided by White House chef, Sam Kass.





Back to Nature




#201H


Topic: Healing Qualities of Nature and Mental Health. Rodman is consumed by work and obligations in a fast paced technology filled lifestyle. A therapy session with Reuvain Bacal leads him to the realization he is suffering from Nature Deficit Disorder. Following doctors' orders, he finds himself hiking Colorado's Rocky Mountains, horseback riding in the wilderness and taking part in a fire ritual. Going beyond a topic, Rodman learns to connect with nature in a way that may change his whole outlook on life.





Freegan Awesome!




#202H


Topic: Food Waste, Foraging, Gleaning, Dumpster Diving (Freeganing). In the U.S. alone, 133 billion pounds of food are wasted each year. It's no surprise that gleaning, foraging and freegan ideology are becoming a popular trend in the face of that number. Rodman and Gina join Freegan vlogger and co-creator of FallenFruit.org, Ethan Welte for a hands on demonstration of the good that can be done through gleaning local farmers markets for food banks, urban foraging for wild growing fruit and, in a segment that will test Rodman's (and the viewers) limits, Ethan takes Rodman dumpster diving to get an up close look at the U.S. food waste problem.





Upcycled Art and Fashion




#203H


Topic: Upcycled Art and Fashion. Rodman and Gina expand their artistic horizons at PalletFest, a festival dedicated to putting upcycled art and fashion on display. In the process, Rodman works with an upcycled fashion designer who makes clothing out of discarded bike tubes, squares off with Gina in a team based competition to turn shipping pallets into large sculptures and visits with eclectic artists turning trash to treasure.





Zero Waste: Home and Office




#204H


Topic: Waste Reduction in the Office and Home. Gina begins working at the office with Rodman and is troubled by the lack of a green policy, recycling and composting. She asks her friend, corporate green consultant Stacey Lambright to come by and audit the office...much to Rodman's surprise. He is put on the spot as Stacey shows him where he can improve and gives him his green grade. To turn the tables he asks Stacey a favor. Gina is then surprised with a knock at the door and green audit of her own. Finger pointing ensues as Rodman and Gina debate who did better before Stacey puts an end to it with a trip to an actual landfill to see the where trash actually goes if it's not diverted.





Building Small




#205H


Topic: The movement to living simpler by reducing spaces carbon footprint (and mortgage payment). Rodman and Gina are looking towards the future and what their next home may look like. Their liaison to alternative-environmentally friendly building practices, Brian Fuentes, sets them up on a tour of three examples of living simply and small. Rodman and Gina weigh in on a tiny home, a (literally) hand made cordwood home, container home and even get a laugh out of a tree house.





Alternative Building




#206H


Topics: Large scale eco-building. After coming to terms with the fact that a family of four probably needs a bit of space, Rodman and Gina continue to explore what other types of alternative builds could be in their future. They are introduced to a family built rammed earth construction home, the benefits of retrofitting an existing build and learning about the environmental benefits of straw bale housing.





Clean Energy 101




#207H


Topic: Wind Power, Solar Power, Climate Change. Rodman, a global warming skeptic, puts his views to the test as he visits with climate change expert Casper Ammann. Casper lays out the stakes, leading Rodman to get his knowledge of clean alternative energy solutions up to snuff. First, he visits NREL where he learns the basics of wind energy from expert Fort Felker. Fort then directs him to a backyard where a smaller turbine helps power a single home. Next, he is put to work by Namaste solar, where he learns about the theory behind installing solar panels to contribute to the grid. Still wondering how he will bring this into his own life, he is introduced to the growing phenomenon of solar farms.


<!Episode navigation here--->

Support for Create is provided by snhu.edu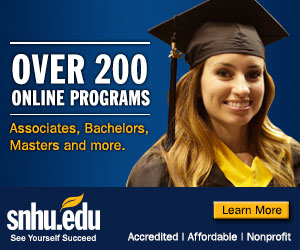 ©2021 American Public Television, WNET & WGBH • All Rights Reserved •
Terms of Use
The full regular schedule of Create will resume at 3 PM ET on Thu, July 5th. Thank you for your patience.

please enter your zip code.

ZIP:
Do not prompt me again