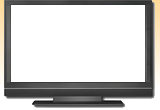 What's on Now!
Travel Tip: Using an ATM in Europe
April 10, 2020
Spring Fling
To Dine for with Kate Sullivan
Four-time Emmy-winning journalist Kate Sullivan accompanies 10 different guests to their favorite restaurants. Together, they experience the atmosphere, the location, the ambience, and eat what they love. Over dinner, Kate's guests – entrepreneurs, change agents, musicians, actors, newsmakers and others – discuss their early lives, their struggles, their successes, the American dream, and how they have tried to achieve it.
In season one, Kate travels to Seattle to meet with Howard Schultz, CEO of Starbucks. While there they dine at Mamnoon, a Middle Eastern restaurant. Then, she flies to Chicago to visit with Nike designer Jason Mayden, who grew up on the South Side of the city. Jason takes her to Giordano's Deep Dish pizza to tell her why he loves Chicago, and how it fueled his imagination and dreams.
Distributed by: American Public Television (APT)
Coming soon
<!Episode navigation here---> <!Episode lookup here---->



Howard Schultz, Ceo, Starbucks




#101


There is no more iconic CEO in this country than Howard Schultz. The green and white logo is in 75 countries and 28-thousand stores around the world, but it is the story of how it all started and the lessons learned along the way that is so remarkable. Howard takes us to his favorite Seattle restaurant Mamnoon, a Middle Eastern restaurant known for flavors so good "they'll make you cry." This restaurant is the backdrop for Howard to tell us about the heart and soul of his company and his future mission in the world.





Jason Mayden, Designer, Nike




#102


When Jason Mayden grew up on the South Side of Chicago, he dreamed of being like Michael Jordan. Instead, he went on to design shoes for him. His Nike Air Monarch became the highest grossing shoe of all time. Jason takes us to Giordano's Deep Dish pizza to tell us why this Chicago comfort food staple is also symbolic of why he loves this city and how it fueled his imagination and dreams. Jason's neighborhood is one of the most dangerous in the city yet he believes the perceived negative aspects became strategic advantages for him in business and life.





Leila Janah, Social Entrepreneur, Samasource




#103


She has been named Forbes "30 under 30", Fast Company's "Most Creative People in Business" and Fortune Magazine's "Most Promising Entrepreneurs". Leila Janah started a non-profit with $14,000 she won in a business plan competition. Her goal was to reduce global poverty by putting people into jobs where they could earn a living wage. Her company Samasource does just that. Leila takes us to her favorite San Francisco spot, the Samovar Tea House, to eat local, sustainable and socially conscious food and share why this food is the fuel she needs to continue her mission of ending world poverty.





Jim McIngvale, Philanthropist, Gallery Furniture




#104


When Jim started his mattress business in Houston, Texas he had just $5,000 and a pickup truck. Now, he has amassed a furniture empire through his "wacky ads" and gregarious personality. It was, however, a single act of kindness that thrust him into the international spotlight. During Hurricane Harvey, he opened the doors of all of his stores to displaced residents, earning him local adoration and international cheers. We go with Jim to his favorite Mexican restaurant, Lopez Family restaurant, to eat fajitas and hear the story of how any local businessman can make a tremendous social impact.





Jose Andres, Chef and Philanthropist




#105


Spanish born chef Jose Andres achieved the American dream by creating a restaurant empire that stretches across the country and the globe. Recently though, Jose's efforts have been focused on philanthropy and outreach. When Hurricane Maria hit Puerto Rico, Jose and his team landed and immediately started cooking. In a short amount of time, they had fed a million people. Inspired by the flavors of his youth, Jose takes us back to where it all began for him. We dine at Bodega 1900 in Barcelona to talk about the simple flavors of Spanish tapas that sparked a love and passion for cooking and the roots of great hospitality.





Jessica Alba, Actress and Founder of The Honest Company




#106


Jessica Alba had already become a successful Hollywood actress when she decided to start her own business. She never dreamed it would be so tough to begin. Even though she received many rejections and faced much disbelief in her ability, she persevered. Now her eco-conscious baby products company, The Honest Company is valued at more than a Billion dollars. Jessica takes us to her favorite West Hollywood restaurant, Night + Market to dine on the hottest new Thai restaurant and tell us more about her commitment to eco-friendly, sustainable, and recognizable ingredients and why this company is just the beginning.





Emily Giffin, New York Times Bestselling Author




#107


Emily Giffin did a complete U-turn in her career when a career as a corporate lawyer left her unsatisfied. She pursued her dream of being a writer. Her ability to write complex, fascinating and flawed characters has landed her on the New York Times best-seller list. She has written not one but eight best-selling novels and has developed a cult like following of devotees. Emily takes us to her favorite Seafood restaurant in Atlanta to eat the food she loves and talk about the anatomy of a best-selling page-turner.





Norman Lear, Television Producer




#108


Norman Lear is a World War II veteran as well as a television producing icon. He is the creator of such legendary sitcoms as All in the Family, Good Times, Sanford and Son, The Jeffersons and many, many more. Norman has been instrumental in the creating and the success of so many Hollywood professionals, yet his biggest contribution is the discussion his work has sparked. Norman takes us to his favorite restaurant in the heart of LA, Crossroads, to talk about what makes a great meal and a great TV show.





Kavita Shukla, Inventor, Fenugreen




#109


Kavita holds four patents for a world changing invention that does one simple thing: extend the life of produce. After a trip to visit her grandmother in her native India, she developed a recipe for a paper that would stop the spoilage of food. Her work is revolutionizing the world's food supply especially in the poorest pockets of the globe. Kavita takes us to Great Sage restaurant in Clarksville, Maryland just minutes from where she grew up in Maryland. The perfectly seasoned Spinach curry is a reminder of who she is and where she came from. We feast on her favorite dishes and talk about how this invention is just the beginning of growing a world changing empire.





Jessica Alba, Actress and Founder of The Honest Company




#110


At 29 years old, this young tech dynamo has done something thousands of others twice her age have tried and failed. Her website, TheMuse. com, helps people find the perfect job. She started with one person in her living room and she has grown the company to 50 million visitors every month. In this episode of To Dine For, we go with her to her favorite restaurant, Izakaya Nomad, in the heart of Manhattan. Izakaya is a Japanese gastro-pub known for its delicious grilled meats, fresh sushi and a closing time of 2 a.m. Kathryn explains how she was able to take "a great idea," raise millions of dollar in capital and turn her concept into a premier destination for Millennials to find jobs.





Sara Blakely, Inventor, Founder and Ceo of Spanx




#201


With 5,000 dollars and a simple idea, Sara Blakely invented a product that would change the fashion industry forever. As the Inventor and CEO of Spanx, Sara became the youngest self-made Billionaire in the world. With no fashion experience and no business degree, her story of grit, persistence, and problem solving is one of the most interesting business stories of our time. Over artfully prepared sushi and sashimi at Umi in Atlanta, Sara tells us how she did it and how she is paving the way for a new generation of female inventors and entrepreneurs.


<!Episode navigation here--->

Support for Create is provided by snhu.edu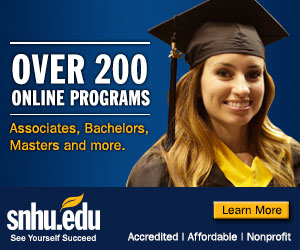 ©2020 American Public Television, WNET & WGBH • All Rights Reserved •
Terms of Use
The full regular schedule of Create will resume at 3 PM ET on Thu, July 5th. Thank you for your patience.

please enter your zip code.

ZIP:
Do not prompt me again