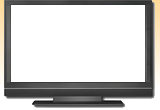 What's on Now!
July 30, 2021
Milk Street Food Fest
The Great British Baking Show
Follow the trials and tribulations of passionate amateur bakers whose goal is to be named the U.K.'s best. In each episode, the bakers tackle a different skill, the difficulty of which increases as the competition unfolds. Mary Berry, a leading cookbook writer, and Paul Hollywood, a top artisan baker, serve as judges. Together with hosts and comic foils Sue Perkins and Mel Giedroyc, Berry and Hollywood search for the country's best amateur baker by testing the competitors' skills on cakes, breads, pastries and desserts, crowning a winner after 10 weeks of competition.
Distributed by PBS
Coming soon
<!Episode navigation here---> << previous 30 |
1-30 of 70
|
next 30>>
<!Episode lookup here---->



Biscuits




#102


One week down and 11 amateur bakers remain. Let the biscuit baking begin. The Signature challenge is to create biscuits that go well with a cheese course. For the Technical, the bakers must follow Mary's basic instructions for her Florentines recipe. In the Showstopper, bakers are tasked with creating three-dimensional "biscuit scenes." Who will leave the competition tent?





Bread




#103


It's week three and the remaining 10 bakers get ready to brave bread. For the Signature, they must bake 12 perfect rye bread rolls, shaped as they prefer. The Technical calls for ciabatta loaves, using judge Paul's recipe. For the Showstopper, the bakers have to make a filled centerpiece loaf with as much impact on a table as on the judges. Who will rise to the occasion?





Desserts




#104


The competition stiffens like whipped peaks. For the Signature, bakers must create so-called "saucy puds" - delicate cakes hiding a gooey filling or saucy surprise at the bottom. In the Technical, bakers take on Mary's tiramisu. In the Showstopper, they have to beat the odds and the heat to make the perfect baked Alaska. Meltdowns ensue.





Pies & Tarts




#105


Almost half-way through the baking competition, the remaining bakers face pies and tarts. Custard tarts are their Signature challenge, followed by mini pear pies - one of the more unusual Technical challenges in the competition tent. Finally, contestants battle their biggest bake yet: three-tiered pies. The Showstopper allows them only four hours to create a towering collection of pies.





Continental Cakes




#106


And then there were six. The remaining bakers now face three European cakes. For the Signature, bakers are asked to make yeast-leavened cakes. Their work's cut out for them in the most demanding Technical challenge yet: they have two hours to make the 24-step Swedish Princess torte. And finally, for the Showstopper, they must create a contemporary version of the Hungarian Dobos torte.





Pastries




#107


Week seven in the tent sees the bakers tested on all kinds of weird, wonderful pastries. They're assigned Signature savory parcels, ranging from pasties to samosas. The Technical challenge throws them into uncharted territory with a pastry none has heard of ... the round and crusty kouign amann. Paul tests the bakers' patience in a challenge to create this multi-layered, buttery pastry. Finally, Showstopper eclairs will give five lucky bakers a spot in the quarter-finals.





Advanced Dough




#108


It's the quarter-finals of the competition and only five bakers remain. Mary and Paul up the ante to see which bakers will rise to the challenge. The competitors must make enriched sweet fruit loaves for their Signature, followed by a Technical challenge that stretches them to the limit. Finally, the bakers must make 36 showstopping doughnuts, demonstrating skills and ideas that take baking to a new level.





Patisserie




#109


It's semi-finals time and the tension is palpable as the bakers take on patisseries. First, they're challenged with Signature baklava. Next is a most demanding Technical task - making the tricky German schichttorte, cooked in stages under a grill to create 20 layers. The Showstopper raises the bar even higher: the final four work non-stop to create two elegant entremets.





Final




#110


Just three challenges lie between the three finalists and the trophy. And what a trio of challenges they are: mastery of a classic pastry technique that normally takes a day - in just three hours; a Technical test that requires mastering the basics - with no recipe; and a Showstopper that demands delivery of perfect sponge, caramel, choux pastry and petit four in the bakers' final five hours in the tent.





Masterclass 1




#111


Paul makes a blackcurrant and licorice Swiss roll, while Mary prepares cherry cake with lemon icing. Paul demonstrates two savory biscuits and Mary shows the correct way to make Florentines. She concludes with miniature coffee and walnut cakes.





Masterclass 2




#112H


Paul makes ciabatta and his showstopping roquefort and walnut loaf. Mary prepares layered tiramisu cake from desserts week. Paul shows his saucy side with chocolate volcano fondant puds, while Mary finishes with flamboyant Neapolitan baked alaska.





Masterclass 3




#113H


Mary makes chocolate and orange tart and the complicated Swedish Princesstarta. Paul uses pastry skills to make mini sausage plaits and de-mystifies the kouign amann that so baffled the bakers. Mary constructs a two-tiered dobos torte with caramel.





Masterclass 4




#114H


Mary prepares lemon and raspberry eclairs, while Paul makes cherry and chocolate loaf. He explains how to make povitica and his showstopping raspberry and chocolate doughnuts. Mary finishes with elaborate double chocolate entremets.





Christmas Masterclass




#115


In the countdown to Christmas, Paul bakes St. Lucia buns and mincemeat and marzipan couronne. Mary tackles French galette, Genoa cake, and white chocolate and ginger cheesecake. Paul's showstopper kranskake is a spectacular tower of delicate rings.





Cakes




#201H


Meet the 13 bakers who make simple sandwich cakes in the Signature challenge, angel food cakes in Mary's Technical challenge and all things chocolate in the Showstopper.





Bread




#202H


Watch the 12 remaining contestants bake 36 perfectly thin and crispy bread sticks and technically tricky English muffins. The Showstopper features outrageous loaves of bread ... from a Christmas wreath to a proud peacock and a psychic octopus.





Desserts




#203H


Follow the remaining 11 bakers as they deal with desserts: a trifle of biscuit, cake, jelly or custard in distinct layers; perfect Floating Islands; and a Showstopper of 24 petits fours. For the first time, there's a baking burglary in the tent!





Pies and Tarts




#204H


Watch the remaining bakers undertake double-crusted fruit pies, a challenge to even the most experienced bakers; English custard tart - a centuries-old recipe that causes a wobble for the contestants; and phyllo pie, with dough made from scratch.





Biscuits and Traybakes




#205H


Join eight bakers as they produce favorite traybakes, offering twists on everything from bakewells to banoffees and brownies. The Technical challenge is a French classic-tuiles. For the Showstopper, they construct biscuit towers of epic proportions.





Sweet Dough




#206H


Watch the bakers work with sweet dough, making tea loaves that are connected to home, and 36 sweet European buns, from Swedish cinnamon buns to German schnecken and French brioches. They also face Paul's most twisted Technical challenge yet.





Pastry




#207H


View the competition among the remaining six bakers to update old- fashioned suet puddings, create perfect religieuses - delicate choux buns filled with creme patissiere - and make three different kinds of puffed pastries.





Quarter Final




#208H


This week, the five remaining bakers are tested on unconventional flours and unusual desserts. They must make a loaf using flours such as spelt, rye, potato or tapioca flours, master meringue and custard dacquoise and create novelty vegetable cakes.





French Week




#209H


Follow the four semi-finalists as they wrestle with three French bakes. First they have to produce three types of savory canapes, then a complex charlotte royale. The final is a truly iconic French patisserie: the opera cake





The Final




#210


Learn which of the three finalists will emerge as Britain's best amateur baker. Each must create a technically difficult picnic pie, 12 perfectly shaped pretzels and the ultimate showpiece in a baker's repertoire: a three-tiered wedding cake.





Masterclass 1




#211


Mary and Paul take over the tent for the ultimate baking masterclass, making Mary's whole orange cake and angel food cake, Paul's breakfast muffins and olive bread sticks, and the duo's showstopper chocolate cake.





Masterclass 2




#212


Mary and Paul tackle challenges they set the bakers in dessert and pie weeks. Mary shares her family recipe for tipsy trifle, floating islands and wobbly apricot tart, while Paul prepares custard tarts and showstopping spanakopita.





Masterclass 3




#213


Get Paul and Mary's tips for biscuits and pastry. Mary shares recipes for ginger spiced traybake and technically tricky tuiles with chocolate mousse, while Paul prepares iced tea loaf, sweet dough brioche tete and twisted apricot couronne.





Masterclass 4




#214


Watch Mary and Paul re-create bakes from the final weeks. Paul makes a wheat-free crusty rye loaf and sweet and savory pretzels. Mary makes Sussex Pond pudding and choux pastry religieuse, and puts her own twist on the classic opera cake.





Christmas Masterclass




#215


Mary and Paul share favorite recipes for Christmas classics like stollen, mincemeat streusel and a gingerbread house, and some lesser-known bakes: Scottish black bun, Tunis cake and Boxing Day pie-the perfect way to use trimmings from the day before.





Cake




#301


Join 12 amateur bakers in the tent for their first competition. Madeira cake is the Signature challenge. For the Technical, they must duplicate Mary Berry's frosted walnut cake. Finally, they tackle black forest gateau for the Showstopper.


<!Episode navigation here---> << previous 30 |

1-30 of 70

| next 30>>

Support for Create is provided by snhu.edu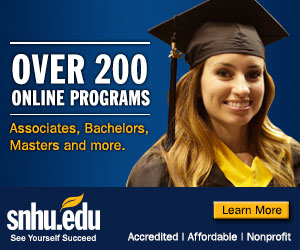 ©2021 American Public Television, WNET & WGBH • All Rights Reserved •
Terms of Use
The full regular schedule of Create will resume at 3 PM ET on Thu, July 5th. Thank you for your patience.

please enter your zip code.

ZIP:
Do not prompt me again