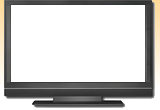 What's on Now!
Travel Tip: Using an ATM in Europe
July 10, 2020
Summer of Adventure
New Fly Fisher
From the basics of aquatic biology to advanced nymphing techniques,
The New Fly Fisher
educates viewers about the popular pastime of fly-fishing. The series' experts and guests offer novice and veteran anglers clear and concise explanations about the nuances of catching pike, trout, salmon, bass and other fresh- and salt-water fish species native to North America. Underwater footage and animated sequences elucidate a point or technique, while aerial shots reveal the majestic beauty of landscapes and wildlife throughout North America. This season's locations include New England, Colorado, Utah and Montana; the Canadian provinces of Ontario, New Brunswick, British Colombia, Labrador, Newfoundland and Manitoba; and even a trip the Bahamas.
Distributed by: American Public Television (APT)
Coming soon
<!Episode navigation here---> <!Episode lookup here---->



Lake of the Woods




#601


In beautiful Northern Ontario, near Kenora, lies Lake of the Woods. A place where Smallmouth Bass, Musky, Pike and Walleye can be found. Get your notebooks ready as Bill Spicer takes you through a very technical show.





Prime Time Atlantic Salmon




#602


Accessible only by helicopter, Main River Safaris offers incredible Atlantic Salmon fishing. Join Bill Spicer as he shows you how to catch these magnificent fish.





Kesagami Lodge




#603


Host Colin McKeown is looking for Northern Pike. Learn all about this species and see if he can find the perfect fish.





McKenzie River




#604


Hardcore Atlantic Salmon fisher, Ray Plourde, and Outdoorsman Jon Babulic join host Colin McKeown for a dream fishing trip at McKenzie River Fly Fishing Lodge.





Hunting for Trout




#605


Red Deer, AB provides a perfect backdrop of The New Fly Fisher's trout hunting expedition. Join host Phil Rowley as he searches for these magnificent fish.





Lodge Eighty Eight




#606


Colin McKeown teaches our viewers everything they need to learn to become successful at taking huge Pike and large Brook Trout including equipment, techniques and flies.





Marmac Lodge




#607


At a family owned lodge, host Colin McKeown, with guide John Yukich's intimate knowledge of the lake, is keen on experiencing the wonderful fishing available at MarMac Lodge.





Esnagami




#608


Colin McKeown explains what you will need when planning a trip to Northern Ontario for Pike and Brook Trout fishing, and shows you some beautiful sights along the way.





Louisiana Delta




#609


Join Norm Bolen and Captain Rich Walder as they sample the tremendous fishing in Mississippi Delta region. Redfish and giant black drum are the quarry in this episode.





Laurentian Lodge




#610


Join Colin McKeown for fast paced pike action along with rainbow trout while staying at the beautiful Laurentian Lodge in the Elliott Lake region.





Montana Terrestrials




#611


The New Fly Fisher comes to you from West Yellowstone, Montana. Host Phil Rowley and guide Bob Jacklin, show you the area's attractions as well as the world class fly fishing.





Hebgen Lake Gulpers




#612


Phil Rowley fishes Hebgen Lake, arguably the best stillwater dry fly fishing in North America. Learn about the species in this lake, what they feed on, and how to catch them.





Cape Cod




#613


Host Tom Rosenbauer joins The New Fly Fisher from Cape Cod. He is guided by Captain Bill Cooling who specializes in sight fishing in the beautiful waters of Pleasant Bay and Monomoy Island.


Rhode Island Stripers
#701
McCauley's Smallmouth Bass
#702
Restigouche River Salmon
#704
Hawke River Atlantics
#707
Hunt River Atlantic Salmon
#708
Nottawasaga Steelhead
#712
Skeena River Steelhead
#713
<!Episode navigation here--->

Support for Create is provided by snhu.edu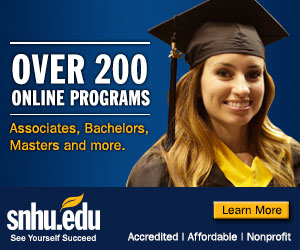 ©2020 American Public Television, WNET & WGBH • All Rights Reserved •
Terms of Use
The full regular schedule of Create will resume at 3 PM ET on Thu, July 5th. Thank you for your patience.

please enter your zip code.

ZIP:
Do not prompt me again