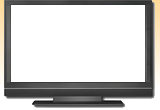 What's on Now!
Travel Tip: Using an ATM in Europe
April 3, 2020
Spring into Cooking
Lucky Chow
Lucky Chow
travels across the United States to explore Asian cuisine's impact on American food culture. The six-part series explores a wide variety of Asian food and drink — from a popular Japanese noodle dish to Korean kimchi to Chinese fusion — while meeting the new generation of chefs and entrepreneurs dedicated to keeping the traditions alive.
Distributed by: American Public Television (APT)
Coming soon
<!Episode navigation here---> <!Episode lookup here---->



Ramen Mania




#101H


Ivan Orkin, the renegade New Yorker-turned-Japanese-ramen-chef, discusses ramen culture in New York versus Tokyo. Chef Nakamura from Sun Noodles explains what makes a great bowl of ramen. Later, seafood purveyor-turned-ramen-chef Yuji Haraguchi creates a New York deli-style version of his broth-less ramen dish, mazemen, using sustainable and typically discarded seafood from a nearby supermarket. The episode ends in Berkeley, Calif. with a tour of the local greenmarket from three former Chez Panisse chefs. After traveling to Japan, they opened a restaurant in the U.S. that serves ramen dishes with their local and personal spin.





Koreatown U.S.A




#102H


This episode visits New York and Los Angeles - home to the two largest Korean populations in the United States - to explore what distinguishes each. Both are 24-hour hubs of food and drinking culture. However, New York City's Koreatown covers just one block, whereas Los Angeles' Koreatown seems like a city unto itself. At dinner with Lisa Ling and her husband Paul Song, chef Sang Yoon breaks down the basics of Korean cooking. Back in New York, at Saveur Magazine'stest kitchen, Top Chefwinner Kristen Kish, a Seoul-born Korean adoptee, receives her first-ever Korean cooking lesson, a kimchi tutorial, from Korean homemaker and YouTube sensation, Maangchi. The episode ends with a night out at Pocha 32, an export of Korea's popular "tent" restaurants.





Northern Thai Cuisine




#103H


Andy Ricker, a carpenter-turned-chef from Portland, Oreg., is known for bringing "authentic" Thai food to America. At a food festival in Las Vegas, Ricker prepares a welcome dinner for the participating chefs at the much-loved Lotus of Siam, with chef/owner Saipin Chutima at the helm. The duo create their collective version of a spicy Issan dish. At the table, Jet Tila rhapsodizes about the days when his family opened America's first Thai grocery store in Hollywood, Calif., and introduced lemograss, kaffir lime leaves and other ingredients to the American palate. The episode also includes visits to a Thai temple in Los Angeles.





Filipino Entrepreneurs




#104H


Filipinos comprise the second-largest Asian-American population nationwide, yet their cuisine is relatively unknown. PJ Quesada, founder of the Filipino Food Movement, explains Filipino cuisine while feasting at his friend Tim Luym's global-Filipino restaurant in San Mateo, Calif. Meet restaurateur Nicole Ponseca, who left her life as a advertising executive in New York to give voice to her culture through food. And finally, the two friends behind Bling Bling Dumplings manufacture thousands of dumplings - from scratch, at home - to serve at Coachella and other festivals.





Bay Area's Pacific Rim Cuisine




#105H


This episode introduces Olivia Wu, designer of the original Asian restaurant concepts on Google's "campus." Go behind-the-scenes at Google's first sit-down restaurant, as the assembly line churns out 2, 000 servings of the Indian fried rice dish, biryani. A visit to Google's purveyors showcases the ethos of the Bay Area food culture - local, seasonable and sustainable. After a career in Silicon Valley, two retired Japanese executives returned to their ancestral farming roots and constructed an indoor vertical farm which services some of the top restaurants in the Bay Area. The episode ends at a now-mainstream tofu factory.





Chinatown, Reimagined




#106H


Track the evolution of Chinese food in America through the lens of two third-generation Chinese-American restaurateurs. Wilson Tang preserves the legacy of his family's dim sum parlor (America's oldest) while opening a fine-dining Chinese restaurant on Chinatown's expanding Lower East Side. Ed Schoenfeld, a self-proclaimed Chinese food expert and owner of one of the most critically acclaimed Chinese restaurants in New York, provides a tutorial on Peking duck preparation. The episode concludes at Hakkasan, a global Chinese brand that includes nightclubs and restaurants from Beverly Hills to Dubai to Shanghai.





Trending Japanese




#201


Japan has mesmerized American foodies for generations and a new wave of Japanese culinary culture continues to intoxicate us. Exploring American manifestations of otaku, the Japanese trope that combines cutting-edge pop culture with fetishistic obsession, Danielle visits New York's first cat cafe; a Brooklyn izakaya run by a Frenchman in thrall to Japanese anime and manga; and a California suburban mom who's a star on the international bento-box circuit. On a more traditional note, Danielle gets in the sumo ring with a 600-pound opponent and then helps him make chanko nabe, the sumo wrestler's staple meal.





Asian Farm to Table




#202


Farmers are the new rock stars of the food world, and in this episode Danielle visits agriculturists large and small, traditional and cutting edge. Ross Koda, a third-generation Japanese-American, runs a renowned Central Valley rice farm and hopes to keep it in the family. Kristyn Leach, a Korean adoptee, hand grows artisanal, heirloom Asian produce for one of San Francisco's most popular restaurants. And on the gorgeous Half Moon Bay coast, a pair of electricians who saw a gap in the market operate America's first wasabi farm.





Food of the Gods




#203


The relationship between faith and food is evident at three Asian houses of worship: an imposing Buddhist temple where Danielle is served an artful vegetarian feast; a Sikh temple where she helps cook Indian flatbread for a communal meal where all are welcome; and a Queens mosque's annual food fair, where she samples Indonesian dishes and learns about life as a Muslim in America.





Made In China




#204


The rise of China has meant the rise of Chinese culinary traditions in America. Danielle checks out an industrial kitchen where traditional "confinement meals" are made for new mothers across the country; an underground Manhattan cocktail den whose main ingredient is the fiery liquor baijiu, the world's most heavily consumed spirit; and a wedding in the heart of San Francisco's Chinatown where old world and new meet at the banquet table and on the dance floor.





The New Indian




#205


A new generation of chefs and entrepreneurs is finally bringing the amazing cooking of the world's second-largest country to a broad American audience. Danielle interviews a former financier who offers a light, healthy take on Indian classics at his fast-casual start-up Inday; the adventurous restaurateurs behind Babu Ji, where meticulous preparations and a Bollywood vibe have led to breakout success; and a Silicon Valley engineer who got her start in the food business selling homemade chai by bicycle in the hills of San Francisco.





Taiwan's True Flavors




#206


Danielle gets back to her roots in an episode devoted to the distinctive, rustic cuisine of Taiwan. With Cathy Erway, author of "Foods of Taiwan," she hits a Chinatown market and then makes the island's most famous dish, beef noodle soup. At Taiwan Bear House, started by homesick young expats, she tries a New York take on the box lunches known as biandang. And in California's Orange County, she pays a twilight visit to America's closest counterpart to a classic Taiwanese night market.





Asian Food, American Dreams




#207


Asian cuisine is increasingly the engine driving the growth of the American food industry. Danielle talks to three Asian-American entrepreneurs about the secrets of their success: Tim Wildin, the young Chipotle executive whose Thai aunties' recipes contribute to the menu at Shophouse; Lynda Trang Dai, once known as the Vietnamese Madonna and now the queen of banh mi sandwiches in Orange County's Little Saigon; and Charles Phan, the ground-breaking chef whose Slanted Door was named best restaurant in the country by the James Beard Foundation.





Food As Cultural Collision




#301


This episode explores how cultures collide when trends meet traditions. Mister Softee taken over by the Chinese government; Brooklyn Brewery is using Japanese hops from Jeju Island; the Fung Bros visits a New Yorker who is reinventing the Shanghainese soup dumpling.





Food As Art




#302


Today, what we watch can be just as appetizing as what we eat. From the Korean art of mukbang to viral sensations, artists both amateur and professional are using food as their medium of choice. Being a foodie today is just as likely to happen in a 24/7 Korean spa as it is in a restaurant.





Food As Global Locavore




#303


It isn't just recipes that get imported and exported between the East and West, but also food practices. The farm to table movement is not at all uniquely American. We travel around China's Hangzhou region with Dai Jianjun of Dragon's Well Manor and to Sang Lee Farms in New York's North Fork to see how widespread this movement to keep things local really is.





Food As Wellness




#304


As bone broth and kombucha line the shelves of your local grocery store, we take a closer look at "food as medicine". From visits to the Traditional Chinese Medicine Centre in China, Manhattan Chinatown's Po Wing Market and Seoul's Kimchi Museum, we learn that food is so much more than just sustenance.





Food As Azn




#305


The next generation of Asian Americans are redefining what it means to be Asian in the U.S. by keeping one foot in the past, and the other in the future. We talk to renegade chefs, entrepreneurs and cultural ambassadors from Canal Street Market to the dance party sensation Bubble T to see what's in store for the future of Asians in the mainstream.





Food As Beauty




#306


Asian beauty secrets have long held fascination with Western audiences. Charlotte Cho from Sokoglam shows us how the K-Beauty boom is all over mainstream America today. We talk to the (mostly) women leading the charge in the cosmetics and skincare scene and disrupting the American beauty industry, from inside out.


<!Episode navigation here--->

Support for Create is provided by snhu.edu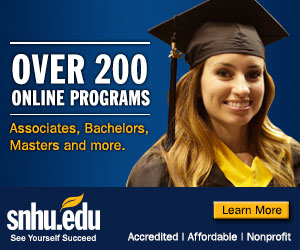 ©2020 American Public Television, WNET & WGBH • All Rights Reserved •
Terms of Use
The full regular schedule of Create will resume at 3 PM ET on Thu, July 5th. Thank you for your patience.

please enter your zip code.

ZIP:
Do not prompt me again