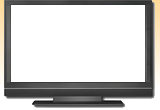 What's on Now!
December 10, 2021
Curious Traveler
Lidia's Kitchen
Lidia's Kitchen
is a paean to the importance of mealtime. Over the course of 26 episodes, Daytime Emmy-winner Lidia Bastianich conjures simple, seasonal and economical dishes with grace, confidence and love. She teaches viewers to draw on their roots, allow for spontaneity, and cultivate a sense of home in the kitchen. Lidia makes rustic staples, including oatmeal biscuits, apple cider-braised pork shoulder, potato pizza, salmon with mustard sauce, country onion soup, lentil country salad and Grandma Rosa's apple cake. Filled with tips and techniques collected through years in the kitchen and at the family table, Lidia channels her passion for teaching into a fun and trustworthy curriculum of kitchen wisdom.
Distributed by: American Public Television (APT)
Lidia Bastianich is an Emmy Award-winning public television host, a best-selling cookbook author, restaurateur, and owner of a flourishing food and entertainment business.
<!Episode navigation here---> << previous 30 |
1-30 of 208
|
next 30>>
<!Episode lookup here---->



All in the Pantry




#102


Lidia prepares quick meals right out of the pantry-perfect when you're in a hurry (or just want to clean out your cabinets!). Learn to make hearty Pasta and Bean Soup, flavorful Spaghetti with Quick Pantry Sauce, and a delicate spaghettini with Olive Oil and Rosemary.





Two Savory Soups and Ligurian Focaccia




#103


Sometimes all you need is a little soup and a little bread. Lidia bakes a Focaccia Genovese and serves it with Le Marche Style Bean Soup prepared with sweet and mellow cabbage. With a few pantry ingredients, she creates a simple and hearty Country Onion Soup.





Time for Brunch




#104


Brunch Italian Style! Learn to make savory rustic Oatmeal Biscuits. Then have a whole meal inside a plump Gluttonous Tomato - it's an easy dish of tomatoes stuffed with bread, herbs cheese and eggs. On the side, a versatile String Bean salad of with Capers and Basil.





Classics with a Twist




#105


Lidia's reinventing Italian classics. Learn to make Lidia's fresh Mozzarella salad not with tomatoes but Celery and walnuts instead. She puts a spin on the classic Pappa al Pomodoro from Maremma by adding clams! Plus, a crowd-pleasing Zucchini Parmigiana, a delicious variation of on tried and true eggplant version.





Under The Sea




#106


With a twist on Linguine alle Vongole, Lidia creates Clam Bruschetta using bread. She takes the mystery out of mushrooms and pairs them with Scallops and Scallions. Talking tuna, she prepares a refreshing salad of grilled Tuna with Mimosa Sauce.





Waste Not Want Not!




#107


Join Lidia in the kitchen as she makes use of left over lettuce by incorporating it into a creamy Risotto. Using a secondary cut of meat, she creates decadent Veal stew with Onion and Squash, and don't throw away that day old bread, use it in a tasty Bread Pudding with Pears.





Pork Kabobs and Heavenly Ham




#108


Today Lidia's talking pork! Go whole hog and learn to make savory Prune and Pork Kabobs, comforting Braised Cabbage with Prosciutto, and Decadent Ham in Marsala Sauce.





Not Your Typical Burger




#109


Lidia takes on the hamburger and redefines a classic. Burgers stuffed with mozzarella and basil, then topped with Lidia's own homemade ketchup. As a side dish, a Tasty Cauliflower salad richly flavored with anchovies and herbs.





Comfort Food




#110


Lidia prepares hot meal for a cold day. A main course of Apple Cider Braised Pork Shoulder with turnips, a comforting side of Mashed Potatoes and Fava Beans, and to finish, a decadent Pear Crumble with brandy and cherries.





Just for the Halibut




#111


Lidia prepares Halibut Baked with Mushrooms in a lemon and white wine sauce, Savory Stuffed Peppers with capers and anchovies, and deliciously golden Anise Cookies for dessert.





Crostini to Parmigiana




#112


Join Lidia as she makes a quick and easy Tomato and Ricotta Crostini. A Tuna Salad with Boiled Zucchini, and take comfort with Eggplant and Rice Parmigiana.





Rustic and Rich Flavors




#113


Lidia prepares a rich Meatball and Eggplant Tagliatelle, an easy Vegetable and Meat Casserole, and a rustic Lentil Country Salad.





Sundays with Nonna Rosa




#114


Anyone can make their own seasoned olives! They are a perfect snack or easy homemade gift. Lidia demystifies the process. Homemade pasta is another way to add authentic flavor to your dish. Lidia prepares fresh pappardelle with tender, flavorful Turkey Rolls.





Potato Pizza




#115


Potato Pizza! Lidia creates a dough made from potatoes and tops it with fresh mozzarella, tomatoes, extra virgin olive oil, oregano, and Grana Padano. She pairs it with a cozy Barley Soup for a complete meal.





Seafood Surprises




#116


Lidia breaks down the artichoke and shows how simple they are to prepare and use. She stuffs them with a delicious light salad of tuna, capers, and hard boiled eggs. She matches Grouper with potatoes and peppers to create a lovely balanced dish. Grandma arrives in time for dessert - jam filled Mezze Lune Frite.





Get to Know Your Grains




#117


Whole grains are the backbone of a balanced meal as well as this episode. Lidia explains some common whole grains viewers can easily find at their local grocer. She then makes a fresh salad of Cucumbers with Whole Wheat Couscous, a comforting Toasted Grain Soup, and a healthy meal of Baked Whole Wheat Penne and Ceci Beans.





Rice Is Twice As Nice




#118


Lidia teaches viewers to make creamy Clam and Scallion Risotto with tomatoes. She uses the left over risotto to create a Neapolitan Rice and Meat Mold and serves it with a refreshing green salad.





Summertime Delights




#119


Lidia prepares a light, healthy summer meal. Beat the heat with a Scallop Salad, savory Seared Sesame Chicken Breast, and a refreshing Mint Granita for dessert.





Heart Healthy & Heavenly




#120


Lidia prepares a meal of crispy Savory Potatoes baked with tomatoes and a heart-healthy Salmon with Mustard Sauce. Dessert is a light, fluffy Angel Cake, garnished with fresh berries.





Party Favorites




#121


Today, Lidia is all about an Italian favorite at parties or large family meals - antipasti! She teaches viewers how to prepare four delicious snacks: Giardiniera - cured vegetables; a tasty Anchovy Frittata with Zucchini, a delicious savory Onion Tart, and everybody's favorite - Marinated Meatballs.





Chicken Three Ways




#122


This episode is all about chicken! Lidia shows viewers how to make an easy poached Chicken Breast Salad. Shells with zucchini and Chicken, plus an elegant Sicilian-influenced dish - Chicken Breasts with Orange and Gaeta Olives.





Michelangelo's Favorite Pasta




#123


Lidia whips up Mafalde Florentine Style - just like il Divino would have ordered it. She also cooks up savory Loin Lamb Chops in a Red Wine Sauce. For dessert - a rustic classic. Grandma Rosa's Apple Cake.





Good Enough for Grandma




#124


Grandma joins Lidia to taste two trusty recipes. A creamy Ricotta and Vegetable Crostata, and a home-style Semolina and Escarole Soup.





Light and Delicious Supper




#125


Fresh vegetables and dip make a lively, and lovely, precursor to a delicious meal of baked swordfish with lemon, capers, and vinegar; plus versatile Boiled Potatoes with Fresh Mint Sauce.





Piemonte Peppers




#126


Peppers Piemontese are so much more than roasted red peppers. Lidia shows you how to create this classic dish. A cozy Country Style Fava Soup will send you back in time. For dessert - every culture has a crepe - and in northern Italy, it's Oatmeal Palacinke.





Steak Night with London Broil




#201H


There is nothing better than a great piece of meat! In today's episode, Lidia takes a less expensive cut, London Broil, and marinates it to perfection. Her menu includes a delicious Vegetable Patty served with green salad which works as an appetizer or by itself as a quick lunch; London Broil with Sundried Tomato Marinade and one of her Grandma Rosa's favorites, Corn and Walnut Cake.





Fall's Flavorful Favorites




#202H


In this episode, Lidia creates a seasonal meal that says "Family Time! " Pork and grapes are a natural combination, and in today's menu she prepares Pork Medallions with Grapes; Baked Fennel with Sage and for dessert, a colorful and perfect cold weather Orange in Marsala for dessert.





Simple Weekday Dinner Ideas




#203H


Are you always in rush to prepare something quick yet delicious for dinnertime? In this episode, Lidia shares three of her favorite quick and simple meal ideas-all of which can work as an appetizer, a lunch or quick dinner. They include: Scallops, Scallion and Mushrooms; Chicken Breasts with Orange and Gaeta Olives; Tuna with Mimosa Sauce.





Garlic and Onion Steal The Show




#204H


Garlic and Onions appear in many Italian dishes, and in this episode they actually become the "star ingredients." Lidia starts the meal with a quick and easy Savory Onion Tart followed by a delicious, mild and creamy Garlic Risotto. For dessert, it's all about chocolate with the moist Torta Caprese.





A Little Spice with a Hint of Beer




#205H


There is nothing more delicious than butterflied poultry with super crispy chicken. In this episode, Lidia starts with a Spicy Butterflied Cornish Hen made with hot cherry peppers, rosemary and wine. She then pulls out the beer to add to her Potatoes Baked in Beer. Our favorite Grandma Erminia joins Lidia to taste the Squash and Ricotta Tart.


<!Episode navigation here---> << previous 30 |

1-30 of 208

| next 30>>

Support for Create is provided by snhu.edu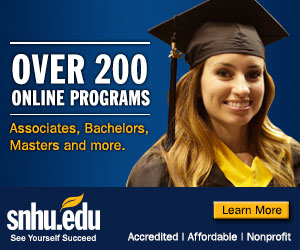 ©2021 American Public Television, WNET & WGBH • All Rights Reserved •
Terms of Use
The full regular schedule of Create will resume at 3 PM ET on Thu, July 5th. Thank you for your patience.

please enter your zip code.

ZIP:
Do not prompt me again