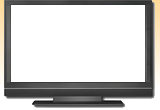 What's on Now!
March 12, 2021
Ireland: County by County
Hands On Crafts for Kids
Hands on Crafts for Kids
offers creative crafting projects for kids 7 to 12.
Host Jenny Barnett-Rohrs teams up with Katie Hacker and Candie Cooper to create indoor and outdoor toys, colorful decorations and super-fun wearables. Artist Franz Spohn creates imaginative art projects. And craft blogger moms from around the country celebrate the seasons with projects they make with their own kids.
Distributed by: The National Educational Telecommunications Association (NETA)
Julie McGuffee, a scrapbooking pro, has authored more than 30 how-to, arts & crafts and decorative painting books. Originally from England, she has lived in the U.S. for more than 25 years with her husband, two children and a succession of dogs.
<!Episode navigation here---> <!Episode lookup here---->



China




#1307H


Today we visit the Far East. China is located in eastern Asia and has the largest population of any country in the world with over 1 billion people. We visit China for beautiful symbols of the Chinese New year and traditional Chinese designs. Our first project is a Ming design vase with a surprise source of paper. Ming china is often blue and white and originated during the Ming dynasty. A bamboo pattern is a traditional design. Then, it's time to learn about the art of paper cutting - Chinese style. Chinese paper cutting is an ancient art very much like paper snowflakes. Paper is traditionally cut from red paper with very short scissors. Common patterns are the crescent, arc, and saw tooth. The cuttings are used to decorate doors, windows, mirrors, lanterns, and gifts. They can also be used for patterns for embroidery and lacquer and are meant to bring good luck. The next craft includes two different dragon projects. The first is a paper mask and the second is a dragon dance stick to help celebrate Chinese New Year. When the first new moon enters the sign of Aquarius, farmers and merchants in China perform dragon and lion dances to usher in the New Year. The importance of the dragon dates back to the Han dynasty as a symbol of power and courage.





India




#1309H


India has over 1 billion people and is located in Southeast Asia. It has a wide range of climates. Our crafts concentrate on some of the Indian national symbols. The first craft is a new batik method using glue to create a peacock feather on a shirt. The peacock is the national bird of India symbolizing grace, pride and beauty. Then, it's another view of a batik look project but this time we use paper and our design is an elephant. According to legends in Hindu Mythology, demons churned the ocean, but an elephant called airavata reached his trunk down into the underworld, sucked up the water and then sprayed it into the clouds producing cool rain water. Each year in March/April an elephant festival is held. Elephants with painted and decorated shields made from gems and velvets are judged. The next project is a beaded pendant or ornament featuring bright colors and metal beads. Threads, beads and cowries are twisted together to form beautiful jewelry and adornments. Jewelry is an art form in India. Tikka is the spherical pendant for the forehead, dangling earrings are jhumkas, nath is a nose ring, kadas a type of bracelet, and payals for ankles with tiny bells and chakto or toe rings. The last project is a frame using foil to create the look of mirrors and pressed metal. Metal work is an important craft in rural and small towns in India. The metal is etched, into intricate designs with different cities known for various design styles.





Too Nice to Stay Inside




#1804H


Let's head outside for some fun. Jenny Barnett-Rohrs makes colorful hand grips for your bike. Katie Hacker has some fun with friendly bugs. Franz Spohn has sidewalk art tips and Katie makes special discovery eggs.





Bloom




#1905H


Flowers make us happy. By mixing bright colors, Jenny Barnett-Rohrs makes a fun floral banner. Candie Cooper makes flowerpots that help you count and add. Artist Franz Spohn draws tulips and daisies in different perspectives. Jenny creates a nightlight inspired by coral that grows in the sea.





Camp




#1913H


Head to the great outdoors with camping crafts. Jenny Barnett-Rohrs fashions a talking stick like those used by ancient tribes. Then, she paints images of nature with sand. Franz Spohn makes his own fishing game and Jenny weaves a beaded dream catcher. Candie Cooper lights up the forest with a cool camp lantern.





Colonial America 1500 to 1776




#611


611-1 Silver Tray: Almost every colonial town had a silversmith who made candlesticks, platters and bowls. Intricate designs were cut into the metal by engraving. 611-2 Log Cabin Quilt: Not a scrap of fabric was thrown away in Colonial America, and patchwork was a common design. Log cabin is a particular pattern which looked like stacked logs. 611-3 Rug: Apples are a traditional colonial design. Only wealthy people had rugs, others made painted rugs of canvas from ship's sails. 611-4 Welcome Bandbox: Bandboxes were used to store the stiff collars worn by the colonists. This box uses decoupage which started with scraps of paper - which were never discarded. 611-5 Wired Candle Holder: In colonial times, candleholders were forged in metal. A special kind was one made with spirals, called a courting candle. As the candle burned down to the spirals it reminded the suitor it was time to leave. Quick Project: Colonial America was known for simple toys and decorative woodcarvings. This tassel holder was a way to add a decorative touch to the home using left over yarn scraps.





Americana 1900's to Present Day




#613


613-1 Star Travel Game: Steam Engines and railroads were a big factor in the industrialization of Europe and America. Transportation helped push the world to a time where power driven machinery changed manufacturing 613-2 Art Deco Bulletin Board: Art Deco was invented in 1935. One of the most famous examples of Art Deco architecture is the Empire State Building in New York. 613-3 Teddy Bear: In 1902, President Teddy Roosevelt lent his name to a plush bear. A story was published about how he did not shoot a bear cub because it could not defend itself. The teddy bear is 100 years old in 2002. 613-4 Old Glory Fresco: A fresco is a painting on a wall. The fresco technique involves painting on wet plaster. As the plaster dries it encases the color, and the pigments form a permanent bond with the wall. This project involves the same look. The 50th state of the United States was admitted into the union in 1959. 613-5 Delta Airplane: Wilbur and Orville Wright made their historic first flight in 1903. Quick Project Hologram Bracelet: Denis Gabor invented holography in 1947. He also was awarded the Nobel Prize for physics in 1971.


<!Episode navigation here--->

Support for Create is provided by snhu.edu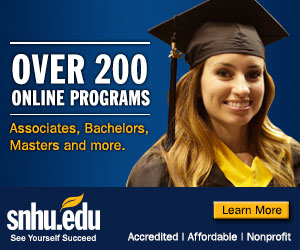 ©2021 American Public Television, WNET & WGBH • All Rights Reserved •
Terms of Use
The full regular schedule of Create will resume at 3 PM ET on Thu, July 5th. Thank you for your patience.

please enter your zip code.

ZIP:
Do not prompt me again