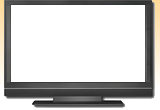 What's on Now!
Travel Tip: Using an ATM in Europe
August 7, 2020
Marcus' Food Tour
Growing Passion (Create)
Hosted by Nan Sterman, A Growing Passion explores backyard food production, major horticultural growers, low-water landscapes and sustainable practices around the home and in the garden.
A Growing Passion
is produced by KPBS, and airs as part of
Hometown Create
, which features locally produced content from Create's member stations.
Coming soon
<!Episode navigation here---> <!Episode lookup here---->



From Fruit to Nuts




#107


Who doesn't love a delicious peach, a juicy pluot, or a tangy apricot - especially when picked right off the tree. New varieties appear in the nursery every year, each more delicious than the last. In this episode of A Growing Passion, we taste our way through the experimental orchard of internationally renowned Zaiger Genetics, Modesto, California fruit tree breeders who revolutionized the world of stone fruits, apples, Asian pears, and almonds.





Intoxicating Plumeria




#108


In the 1950s and 1960s, the Aloha Spirit captivated Southern Californians. While the Beach Boys sang about surfing, homeowners planted Plumeria in their gardens. These big, tropical-looking plants produce fragrant, colorful flowers that are a staple of Hawaiian leis, despite their arid Mexican origins. Over the years, Plumeria popularity waned, but has recently made a comeback.





The Art of a Garden




#109


There's no question that gardening is an art. In fact, some of the most interesting and inspiring gardens belong to artists. San Diego has no shortage of wonderful gardens made by artists, five of which we visit in this show. We hear about how they use space, how they use color, how they select plants, and how they incorporate objects, sculpture, and other art pieces into their gardens.





From Farm to Fork




#110


If you enjoy dining out, no doubt you've heard of farm-to-table and farm-to-fork, the movement that connects farmers with chefs and restaurants. The term refers to fruits, herbs, vegetables, fish, meats and other products that are locally grown and produced and served in local restaurants. It sounds romantic, but how does farm-to-fork really happen? Who are the people making it happen? How do farmers and the restauranteurs find each other, and how do you know that your dish really did start its life on a local farm?





Growing A Greener Golf Course




#111


Golf courses are legendary for their perfectly manicured greens surrounded by lovely landscapes that are generously fertilized, treated, irrigated, and frequently mowed. But there is a new wave in the world of golf courses. Golf course designers, golf course landscape architects, and golf course superintendents are changing the landscape, driven by concerns for the environment and the need to control the bottom line.





Plants: The Endangered Species




#112


California has the largest number of rare plants and animals of any state in the nation. In California, San Diego is a hotspot of biodiversity. There are more species of plants here than almost anywhere else in the world. Or at least there were more species of plants than almost anywhere else in the world. As the region has developed, shopping malls, schools, roadways, office buildings, and homes cover what was once vernal pools, and other rare habitat areas. As a result, San Diego County is also on the hotlist for endangered species.





Homegrown Hops - Local Flavor for Local Brews




#113


Brewing is THE RAGE in San Diego County. At last count, there were 110 craft breweries and more in the planning stages. Many of these new microbreweries evolved from thousands of home brewers who make beer in their garages or on back patios. In this episode, we explore the process of planting, growing, trellising, harvesting, preserving and using local hops. Along the way, we visit a local home brewer and science teacher who grows his own hops in Escondido. Another stop is the area's largest and oldest hops farm, to see mechanized hops processing, then follow the harvest to a local commercial brewery where the brewer uses it in a wet hop beer. At a local brewing supply store, we discuss the history, purpose, and origins of hops in beer - as well as all the gadgets and doo-hickeys home brewers like to use. We end, in host Nan Sterman's garage-turned-brewery, where her husband demonstrates how he makes his own "special brew."





Distant Roots And Tasty Shoots - Plants At The Zoo




#114


San Diego Zoological Society has an international plant collection that is nearly unrivaled. In this episode, we explore Aloes and Cycads, two of the society's special botanical collections. We tour the orchid house where we ooh and aah over their fabulous and diverse flowers. We also learn about the browse program - plants grown strictly to feed the animals. In the world of zoos, San Diego Zoological Society is renowned for its browse program. An entire crew is assigned the task of growing and gathering plants to feed and entertain animals. It is no small task. The pandas eat 15 tons of browse each year. It takes 20 tons of acacia to feed giraffes, elands, bonobos, gorillas and other animals. We stroll through the zoo with some of the browse staff who point out plants they harvest on-site, then take us to the offsite farm where they grow and harvest more browse. What there isn't room to grow on-site gets collected along highways and in neighborhoods around San Diego County. We visit reserved koalas whose strict eucalyptus diet is prepared in a special kitchen, tortoises who enjoy a range of fresh greens, and more.





The Story of Seeds - from Breeding to Eating




#115


In this episode, we discover the world of vegetables seeds, starting with breeding. We learn about the four different target markets for vegetable breeders: commercial farmers, home growers, farmer's market farmers, and the growers who grow the seedlings that we buy in the nursery. Each of these markets demands a different kind of tomato or a different kind of eggplant or a different kind of squash. Some focus on flavor, others are concerned about production or uniformity of the fruit, or how fast the plants grow, their disease resistance and so on.





Aquaponics - Fish Poop to Plant Roots




#116


It's an ancient practice with a new twist. Aquaponics is a mashup of hydroponics (growing plants in a water medium) and aquaculture (fish farming). It is the practice of using fish wastewater as fertilizer for plants, whose roots filter the water, cleaning it sufficiently to be returned to the fish. In this episode, we visit homeowners, non-profit, and even a restaurateur using this highly efficient system to grow a stunning array of fruits, vegetables, and freshwater fish. In the city of Santee, we meet an engineer who grew frustrated with his backyard raised beds and set out to find a better way. Today, he has two fishponds, one that holds 800 gallons filled with catfish and tilapia, and an ingenious series of vegetable growing bins made of recycled beverage containers. Pumps and timers keep it all going, whether he is home or out of town. He grows enough to provide most of the produce and a significant amount of protein for his family of four. In Escondido, Eco-Life Institute has a history of creating conservation programs that regard the environment and humans as a whole. Aquaponics to them is a way to grow food in regions with little arable land and a minimum of water. Their prototype system in Escondido is part of a larger educational program that also puts demonstration aquaponics systems into schools. We visit a middle school garden club and science program in Vista that is one of their sites. We spend a day with the students, learning to assemble a medium sized aquaponics system in the school garden. In Brea California, we visit chef Adam Navidi, owner of Ocean and Earth Restaurant. Navidi's aquaponics system fills 10 recycled greenhouses on 65 acres of former nursery land. There, Navidi raises 20,000 tilapia along with thousands of heads of lettuce, basil, and other produce that he uses in his restaurant. Navidi is an avid recycler and reuser so the greenhouses have many different styles of aquaponics systems, some invented by Navidi himself. After touring the facility, we head to Ocean and Earth in nearby Yorba Linda to enjoy the products of Navidi's efforts (and they are delicious!).





Urban Forests - Trees and Plants in the City




#117


The words "urban" and "forest" may sound like contradictory terms but our urban environments are, or could be, vast forests of street trees, park trees, and backyard trees. Trees are very important in the urban environment, where they serve many valuable purposes.





Wild and Wooly - Native Bee Pollinators




#118


Honeybees are the best-known and most recognizable insect pollinators in our farms and gardens. Without them, we'd have no peaches, nectarines, apples, almonds, lemons, oranges, eggplants, tomatoes, etc. In this episode, we'll explore California's native bees and their role in native ecosystems, farms, and gardens. We'll visit with a young researcher at UCSD doing critical work identifying and assembling an inventory of California native bees, many of which are threatened by habitat loss as a result of human development.





Flowers and Floats - The Rose Parade




#119


Pasadena California's annual Rose Parade is world famous for spectacular floats covered in petals, seeds, leaves, grasses, and bark. We follow a group of Cal Poly Pomona and Cal Poly San Luis Obispo college students who together design, build, and drive the Universities' 68th annual contribution to the float flotilla. We show the entire process, from concept to construction, decoration to operation. Along the way, we take a side trip to one of the dozen California flower growers who supply the project with more than 50, 000 flower stems. Viewers get a look at how the preparations involve hundreds of volunteers who handle each bloom individually as it is prepared and applied to the float. We get a bird's-eye view of the 44 floats as they roll down Colorado Boulevard, and afterwards, get up close to examine the details and work that goes into these masterpieces of floral artwork.


<!Episode navigation here--->

Support for Create is provided by snhu.edu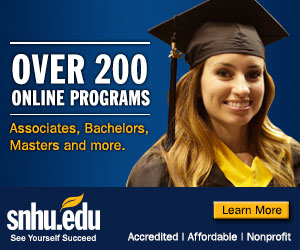 ©2020 American Public Television, WNET & WGBH • All Rights Reserved •
Terms of Use
The full regular schedule of Create will resume at 3 PM ET on Thu, July 5th. Thank you for your patience.

please enter your zip code.

ZIP:
Do not prompt me again