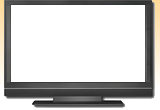 What's on Now!
December 3, 2021
Plates & Places
Growing A Greener World
Growing a Greener World
is an award-winning TV show that features organic gardening, green living and farm-to-table cooking. Each episode focuses on compelling and inspirational people making a positive impact on the planet through gardening and shares DIY information viewers can use at home.
Distributed by: American Public Television (APT)
Growing a Greener World's host and executive producer Joe Lamp'l is one of the country's most recognized and trusted personalities in gardening and sustainability. Joe also shares his know-how on NBC's TODAY SHOW, ABC's Good Morning America, The Weather Channel and through his popular books, podcast series, nationally syndicated newspaper column and more.
<!Episode navigation here---> << previous 30 |
1-30 of 235
|
next 30>>
<!Episode lookup here---->



ECHO - Helping Underdeveloped Countries Grow Their Own Food




#101


Ft. Myers, FL. - ECHO (Educational Concerns for Hunger Organization) uses the power of agriculture on a global scale to reduce hunger and improve lives in underdeveloped countries. ECHO provides students and overseas development workers with agricultural skills and resources to help those who are just one failed crop away from starvation. Viewers will not only learn about these garden heroes, but will see how to apply many of the skills shown in the simulated gardens to the similarly challenging conditions of their own home gardens.





Creating An Eco-Friendly Landscape from the Ground Up




#102


Orlando, FL. - Most homeowners understand the value of gardening in an eco-friendly manner, but many of us need guidance on how to do it properly. Something as simple as choosing the right plant for the right space can greatly reduce the impact we have on the earth. This episode touches on some of the most common mistakes we all make and offers practical, simple tips for gardening in a more earth-friendly way. It also demonstrates to viewer show taking just a few of these simple steps will create healthier plants, tastier produce and a safer environment for us all to enjoy.





More Ways to Create an Eco-Friendly Landscape at Home




#103


Orlando, FL. - In the previous episode, we uncovered some of the most common "non-green" choices we all make when gardening, and offered some better choices and simple solutions. In this episode, we expand the discussion with ideas on conserving water, providing wildlife habitats, and reducing air pollution. We reveal some of the latest research on how houseplants, including herbs, are doing more to clean our indoor environment than we ever knew possible.





Phipps Conservatory - The Greenest Conservatory in the World




#104


Pittsburgh, PA. - Over 100 years ago, wealthy businessman Henry Phipps built the Phipps Conservatory as a gift to the city of Pittsburg at the height of our nation's industrial revolution. Today Phipps has become a model for public gardens and conservatories around the world for sustainable building practices, energy conservation and eco-friendly methods. In the process, the Phipps Conservatory has earned the distinction of being "America's greenest garden" and the greenest conservatory in the world.





Growing Power - Will Allen's Story of Inspiration through a Garden




#105


Milwaukee, WI. - In 1993, Growing Power was an organization with teens that needed a place to work. Will Allen (a 2008 MacArthur Foundation Fellow) was a farmer with land. Allen designed a program that offered teens an opportunity to work at his store and renovate the greenhouses to grow food for their community, along with the farming methods and educational programs that are now the hallmark of the non-profit organization. What started as a simple partnership to change the landscape of the north side of Milwaukee, has blossomed into a national nonprofit organization and land trust with a global commitment to sustainable food systems.





Composting 101 and Beyond




#106


Seattle, WA. - Healthy plants start with healthy soil, and the single best amendment you can add to any soil is compost. It's full of the primary nutrients your plants need, along with beneficial microorganisms no manufactured product can provide. In addition, compost takes yard waste and kitchen scraps that might otherwise be destined for a landfill and keeps them at home, where they become black gold for your garden. This episode demonstrates that it is neither difficult nor expensive to make compost in your own backyard.





Urban Beekeeping - What's All The Buzz About?




#107


Seattle, WA. - Backyard urban beekeeping is becoming more popular than ever, due in part to people's response to the mysterious die-off of many bee hives, known as colony collapse disorder. With high demand for fresh, local honey, combined with the important role bees play in a healthy garden, more people are setting up backyard hives than ever before. On this episode, we follow one such Seattle beekeeper to see what all the buzz is about.





The Edible Schoolyard - Using The Garden As The Classroom




#108


Berkeley, CA. - The Edible Schoolyard is a shining example of how a garden can be used as an outdoor classroom, utilizing all of the children's senses to bring book-learning to life. This public middle school classroom uses a natural setting to teach every aspect of its core curriculum (math, science, language arts, social studies, nutrition awareness, etc.). Students learn about the full garden cycle and also learn to cook with what they grow. Viewers will discover how even small aspects of such a program can be incorporated into their own communities.





Fetzer: The Most Earth-Friendly Winery In America




#109


Mendocino, CA. - Fetzer winery has won numerous awards for its quality wines and commitment to the environment. Fetzer not only produces wines in a very sustainable, responsible way, but also shares its knowledge openly with others in the industry in the hopes of shifting them to more environmental practices. The winery's goal is to create wines that are as good for the earth as they are on the palate, setting a fine example of what can be done at a corporate level, as well as what we can do in our own gardens to make a difference.





A Day in the Life at the Gardenfarm




#1101


When Growing a Greener World creator and host, Joe Lamp'l, isn't on the road to capture the stories of other gardeners in their gardens, he's busy keeping up with his own large, organically maintained raised bed garden and 5-acre hobby farm. But with a lot more time at home this year, come behind the scenes to experience what a real day in the life at Joe's personal and TV garden is really like.





The Foodscape Revolution




#1102


Mingling food crops with your front yard ornamental garden is not only practical, it can add more visual appeal too. Limitations on where to create a designated food garden is often an obstacle in urban settings, so foodscaping - or landscaping to include edibles - is rapidly growing in popularity. Brie Arthur provides guidelines and examples for success and beauty, all from her personal foodscape garden.





More Than Just a Seed: Protecting its Past, and Preserving its Future




#1103


Where a seed comes from - and how it was grown - can play a big role in how we source and grow our food crops and ornamental plants in our future. Not all seeds are created equal, nor should we be treating them as if they are. These days, more gardeners than ever are growing their own food. The seeds they choose to purchase and plant can impact a lot more than their own backyard garden.





Growing to Give - The Story of First Fruits Farm and Wise Farmer Brown




#1104


When Jason Brown walked away from a multi-million-dollar NFL contract to be a farmer, he didn't even know how to farm. Yet, two things were certain. He would learn to farm, and as he did, he'd give away the first fruits of every harvest to those in need.





Growing The Next Generation of Gardeners




#1105


Exposing children to gardening at a young age can instill a newfound passion to last a lifetime. This episode features the story of Brie Arthur's passion for engaging her two neighborhood children and planting the seed for a love of gardening. Five years later, Brie's ongoing and active mentorship of this young pair has transformed their lives in many positive ways.





Urban Victory Gardens Project




#1106


As the resurgence of victory gardens are springing up across the country, we visit one historical Chicago victory garden where growing food is also growing communities. The Peterson Garden Project is all about building gardeners rather than gardens. Their success is amazing and inspiring.





Learning to Prune Like a Pro, In Your Own Home Landscape




#1107


When we, as gardeners, devote our efforts to promoting plant health and vigor, it becomes counterintuitive to cut growth off to encourage more. Yet, that's exactly the right approach. Pruning plants and trees can often be an intimidating process, but it doesn't have to be. Follow along in this episode as we spend a day with a professional pruning guru and learn some key tips to take the fear out of pruning. Along the way, you'll also gain a better understanding of the what, when, where, and why behind making the right cut.





Urban and Community Gardening Heroes




#1108


There's an enormous swell in the number of people learning to garden and grow their own food. Yet, many lack the space - or so it might seem. In this episode, we meet some of the great urban and community gardening heroes who are making gardening more accessible to all - no matter the boundaries or limitations.





Expanding Your Food Garden By Growing Fruit




#1109


The first step for most new food gardeners is the addition of a few vegetable and herb plants. Yet once they're hooked, the desire to grow more and different plants and varieties grows as well. From the classic food garden, this episode takes home gardeners to the next step of adding a wide assortment of fruit trees and shrubs for their personal backyard orchard. In this episode, host Joe Lamp'l installs several fruit trees and shrubs on the GGW Garden Farm, while sharing everything you need to know for homegrown success, even if only on a deck or patio.


<!Episode navigation here---> << previous 30 |

1-30 of 235

| next 30>>

Support for Create is provided by snhu.edu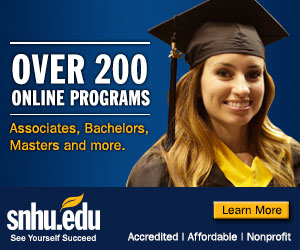 ©2021 American Public Television, WNET & WGBH • All Rights Reserved •
Terms of Use
The full regular schedule of Create will resume at 3 PM ET on Thu, July 5th. Thank you for your patience.

please enter your zip code.

ZIP:
Do not prompt me again