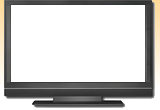 What's on Now!
Travel Tip: Using an ATM in Europe
August 7, 2020
Marcus' Food Tour
Barbecue University With Steven Raichlen
Barbecue University With Steven Raichlen
offers a complete crash course on the how-to's of barbecuing and grilling with the world's foremost authority on barbecue. The BBQU campus is the historic Greenbrier resort in West Virginia and the classroom features a state-of-the-art collection of grills and smokers. Watch as host Steven Raichlen, hailed by Oprah as the "Gladiator of Grilling"and the "Michael Jordan of Barbecue" by Howard Stern, captures all the sizzling action from every angle with his two "Grill Cams" positioned inside the grills.
Distributed by: American Public Television (APT)
Steven Raichlen is an award-winning author, journalist, cooking teacher and TV host. His best-selling The Barbecue Bible cookbook series and Barbecue University and Primal Grill TV programs have virtually reinvented American barbecue.
<!Episode navigation here---> << previous 30 |
1-30 of 50
|
next 30>>
<!Episode lookup here---->



Rib Fest




#102


Ribs are the Holy Grail of barbecue and there are as many opinions on how best to cook them as there are individual pit masters. This show celebrates the barbecued rib-from sweet and sticky Kansas City style spare ribs to spicy Memphis dry rubbed baby backs; from Jamaican jerk baby back ribs to plate-burying dinosaur ribs (beef ribs) to top loin pork ribs spit-roasted on a rotisserie.





Much at Steak




#103


Steak is the ultimate test of a grill master's mettle. In this show, Steven explains how to grill a slab of meat that's crusty on the outside and juicy inside-in short, the perfect steak. The show begins with a primer on all the cuts of steak, including those that are best for grilling and those cuts that should never be used. Steaks featured in this show include New York strip steak with tarragon butter, Florentine steak, bacon-wrapped filet mignon, dirty steak (cooked directly on the embers), and a bible-thick rib steak served with red wine sauce.





On The Stick




#104


Turks call it shish kebab; the French, brochette; Russians, shashlik, Indians, tandoori; and Thais, sate. Whatever the name, meat on a stick is the world's most popular form of barbecue and rare is the culture that doesn't enjoy some sort of kebab. Steven has his own favorites, of course, which include shrimp grilled on sugar cane, chicken sate, Turkish shish kebab, grilled asparagus and garlic, and cinnamon-grilled peaches for dessert.





Gone Fishing




#105


More people are flummoxed by grilling fish than by any other type of food. With good reason: fish often sticks to the grate or falls apart when you try to turn it. Steven demonstrates five fail-proof techniques for grilling seafood: cedar-planked fillet of salmon, halibut in a basket, grilled tuna London broil, salmon steaks with mustard glaze and trout grilled in a special fish basket over charcoal.





The Meatless Grill




#106


Gone are the days when barbecue meant only meat and more meat. In this show Steven comes up with recipes for a meatless barbecue that will delight vegetarians and carnivores alike: grilled quesadillas; grilled pizza with mozzarella and basil; balsamic grilled portobello mushrooms; and a novel finale: "glazed doughnuts" (as in bourbon-glazed doughnut peaches on the "barbie").





Birds on the Can




#107


Beer can chicken is the most eye-popping, jaw-dropping dish on the American barbecue circuit and there's no better way to cook a whole chicken-or any fowl-than in an upright position over an open can of beer on the grill. Steven has taken this technique to a new level with recipes that include the now classic American beer can chicken, as well as root beer game hens, beer can ducking a l'orange, and pineapple juice can quail.





The Whole Hog




#108


For many Americans (especially if you live in the South), "barbecue" means pork and in this show, Steven goes high on the hog. Recipes for North Carolina pulled pork shoulder with vinegar sauce, mojo-marinated pork tenderloin, smoked-brined pork porterhouse, and a spectacular whole pit roasted hog.





Tackle The Tailgate




#109


Steven elevates the tailgate to the high art of grilling in this show, with recipes that are clever adaptations of old favorites. The "hot" in his hotdogs are jalapeno stuffed wieners; the prefect burger remains moist because it is stuffed with herb butter; "buffa-que" wings are spicy grilled wings that will cause a stir even in Buffalo; an improbable, whole cabbage is filled with bacon, sour cream and homemade barbecue sauce; and, scouts honor, Steven cooks up s'mores like you've never seen them before.





Fowl Play




#112


Chicken has bedeviled grill jockeys almost from the moment man learned to make fire: the challenge is to cook the meat through without burning the skin. Steven focuses on five great ways to grill chicken: indirect grilled with garlic and lemon, the ultimate rotisserie chicken, spatchcocked chicken (where the backbone is removed so the bird grills flat like a book), Tuscan-style chicken under a brick, and a fail-proof version of an American classic: barbecued chicken.





Shellfish on the Grill




#113


When it comes to barbecuing, the subject of grilled shellfish begins and ends with shrimp. Steven shows you how to grill almost any sort of shellfish, from mussels to scallops to lobsters. Recipes include bacon-grilled shrimp, scallops on rosemary skewers, grilled lobster basted with basil butter, and garlic-grilled mussels and clams cooked on a nifty piece of equipment known as a "Great Grate."





High On Hog




#201


The professor goes whole hog with a curriculum running from Bratwurst with Grilled Bell Peppers to an 18-pound Cuban Christmas Eve Ham called lechon asado, which emerges from the grill after 8 hours of slow cooking a beautifully burnished golden brown. He also demonstrates a classic Tuscan take on one of America's favorite parts of the pig: a spit-roasted Rosemary Grilled Pork Loin.





World of Steak




#202


The professor takes viewers on an around-the-world tour of ways to cook steak. He begins with a Cuban recipe for thin steaks grilled with adobo, a garlic-lime marinade; next, from Mexico, a fiery recipe for Steak from Hell which features a fire-roasted salsa served over a perfectly grilled T-bone. And, finally, on to Viet Nam where grilled strips of sirloin are served in with fresh herbs and a spicy sauce in lettuce bundles.





Bbq from Soup to Nuts




#203


Ever think you could cook a dinner from soup to nuts right on the grill? Steven demonstrates a whole meal cooked right there on a pair of Weber grills. He starts with a wonderfully smoky grilled corn chowder, follows with Goat Cheese Grilled in Grape Leaves, fires up a colorful Brazilian Stuffed Rib Roast and caps it off with Coco Loco Brulee - a coconut- and rum-flavored creme brulee cooked right on the grill!





Go Fish




#204


Steven showcases seafood recipes from the around the globe. He starts with planked salmon, a slow-roasted salmon recipe popular in the Pacific Northwest; he then grills prawns with a spicy, yogurt-based Tandoori marinade. He follows with a coconut milk-based recipe for tuna steaks he learned in Brazil with a French-inspired sauce vierge (think salsa verde) over thick and juicy grilled swordfish steaks.





Where There's Smoke




#205


Where there's smoke, there's flavor. And to many pitmasters smoking is the only thing they consider "true barbecue." In this master class, Steven covers the slight differences between smoking in a smoker, a kettle and a gas grill; the differences between chunks and chips as fuel; and the effect the variety of wood smoldering away in your grill has on the flavor of the finished dish. He demonstrates a range of recipes, from simple Smoked Brats to Memphis-style Pork Ribs, the epitome of barbecue to much of the country east of the Mississippi.





Greatful Bread




#206


Grilled Pizza? Of course - everything goes on the grill at BBQU! Grilled Pizza and four other recipes make up this lesson about bread and barbecue. GrillCam offers viewers a unique look at a grilled bread recipe - Naan, the delicious hand-stretched Indian specialty. The professor also includes three recipes perfect for weeknights or parties, including quesadillas, real bruschetta and Spanish pan con tomate.





Stuck On Skewers




#207


Who knows why there's such a universal appeal to food cooked on skewers? Whatever the reasons, today's class offers ammo for the argument that skewered dishes just taste great. Steven demonstrates six recipes that use a variety of skewering techniques (toothpicks, double-skewers, sugarcanes) and talks about the wide array of skewers and kebabs available on the market today. Highlights include sweet and salty bacon grilled prunes, authentic shish kebab and an elegant recipe for grilled quail from Greece.





Fire Birds




#208


This year's all-poultry show starts with Iced Tea Chicken, a non-alcoholic version of that famous Beer Can Chicken recipe, that's infused with a sweet Southern flavor. Silver Paper Chicken is a healthy update of a fried dim sum dish, made with five-spice marinated chicken breasts grilled in aluminum foil shu mai. And the professor shows off a pair of dishes he learned trekking the world's barbecue trail, Piri-Piri Chicken from Portugal and Grilled Game Hens with a marinade he learned from a grill master in Afghanistan.





Vegging Out




#209


Man cannot survive by meat alone! In this episode the professor cooks a few of his favorite vegetarian dishes for the grill, including heart-friendly options like Tofu on Stilts and Robatataki (a mixed vegetable grill) that both come from the Japanese's rich yakitori grilling tradition. And even committed carnivores would have a hard time passing up delectably crisp Grilled Artichokes, basted with garlic-parsley butter during a long, slow roast on the grill. As Steven likes to say, "If you had trouble eating your vegetables as a kid, it's probably because they weren't grilled."





A Little Lamb




#210


Two of the professor's recipes in this all lamb lesson play off the classic Turkish combination of lamb and eggplant - one where luxurious racks of lamb that get the royal treatment in a recipe Steven learned at the opulent Ciragan Palace Hotel. The second, Lamb and Eggplant Kebabs, comes from the kebab parlors that line the streets of Istanbul. He shows off spicy Australian-style lamb steaks, good enough to convert any committed beef eater, and caps it all off with a certified party showstopper, rotisseried whole leg of lamb.





What's Your Beef?




#211


In this episode he shares a number of different recipes from places around the world where beef is the pitmaster's meat of choice: the Uruguayan rolled stuffed flank steak dish called Matambre, meaning "hunger killer"; Espetada, skewered Beef and Bay Leaf Kebabs from the island of Madeira; and a recipe he created that marries Chinese spices and America "dinosaur" ribs. Also, GrillCam provides a never-seen-before view of real Texas brisket cooking, with a time-lapse look at the delicious transformation of beef cooked for 8 hours over a low, slow fire.





Party Down




#212


The grill is central to celebrations across the country - but the menus at most American backyard get-togethers need a little updating. Barbecue University to the rescue! Steven lays out the basics for some American regional favorites, including Wisconsin Double Brats and a version of Cheese Steaks on the grill. And for the more adventurous, he demonstrates Bosnian hamburgers, homemade smoked Turkey Pastrami and a stunning adaptation of baked Alaska called Baked Hawaii that you've got to see on GrillCam to believe.





The Five Methods of Live Fire Cooking




#213


It's kind of like the one class you have to attend right before finals - Professor Raichlen clearly outlining the five methods of cooking that every barbecued food on the planet falls into. Beyond the educational aspect, this episode features recipes like Stoned Chicken and Peking Duck, both impressive (and easy) dishes that could steal the show at any dinner party. And the camera angles - watching Peking Duck render and crisp on a rotisserie or unpeeled onions and potatoes roast to succulent tenderness in the embers of a kettle grill - make this an episode not to be missed.





Chicago and the Midwest




#301


The professor cris-crosses the Midwest for a collection of the region's best grilling recipes: Grilled Pitas grilled Red Pepper Dip he picked up in the Motor City; a spectacular Bratwurst "Hot Tub" -the tailgate classic from Sheboygan, Wisconsin; Mexican-style Grilled Corn from the Windy City and an all-new take on burgers - Veal Burgers with Dill from the Minnesota's Twin Cities.





The American Tropics - Hawaii




#302


Keep your leis on and your coals going for the tropical feast in this special night school edition of BBQ U begins with a Tuna "London Broil" prepared with a sesame-pepper-wasabi crust, served with a wasabi cream sauce and grilled baby pineapples. A succulent traditional rotisseried Honey Lime Huli Huli Chicken follows, and Steven wraps up his dissertation on Hawaiian barbecue with Huli Huli Pineapple, a carved whole pineapple painted with a brown sugar glaze as it spit roasts over a bed of glowing coals.





New England




#303


From shoreline to foothills, the professor covers New England fish to fowl, summer to fall. He demonstrates tricks for shellfish shucking and how to avoid tipping over clamshells on the grill in Grilled Clams with Sambuca and Italian Sausage. Steven simply grills the perfect summer fish - Swordfish - and marries it with a summer salsa made with ruby red tomatoes and raw sweet corn. Finally, he tackles turkey - The Perfect Thanksgiving Turkey - on the grill, giving it the full New England treatment with a maple syrup brine and a Maple Syrup Redeye Gravy.





Louisiana and the Gulf Coast




#304


New shrimp and smokies; Grill blackened catfish with fennel; Cajun roastin' chicken on a beer can.





Texas and Oklahoma




#305


Drunken steak; Smoke-lahoma brisket with Baked Beans; Bourbon and apricot spit-roasted ham with Spice-scented sweet potato casserole, Grilled Sweet Potato Pie.





The Pacific Rim




#306


Lemongrass Pork Sates with Peanut Sauce and Cucumber Relish; Alder grilled salmon with citrus butter; Cinnamon grilled plums with red wine sauce.





America's Crossroads




#307


Louisville Wings, Memphis Dry rub ribs with Memphis Mustard Slaw; St. Louis Pork Steaks.


<!Episode navigation here---> << previous 30 |

1-30 of 50

| next 30>>

Support for Create is provided by snhu.edu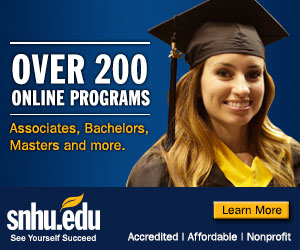 ©2020 American Public Television, WNET & WGBH • All Rights Reserved •
Terms of Use
The full regular schedule of Create will resume at 3 PM ET on Thu, July 5th. Thank you for your patience.

please enter your zip code.

ZIP:
Do not prompt me again