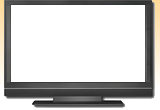 What's on Now!
Travel Tip: Using an ATM in Europe
July 10, 2020
Summer of Adventure
Baby Makes 3
Baby Makes 3
is an informative, entertaining and upbeat home improvement show that focuses exclusively on creating nurseries for expectant parents. Hosted by Melissa Lozoff (Lifetime's Army Wives and TLC's Kate Plus 8), each episode addresses the various concerns and issues of first-time parents: age, finances, location, lifestyle and more.
The series unfolds with the parents-to-be providing a tour of their home and nursery space. Melissa Lozoff and the designer discuss potential problems, budgets, timelines, and the personal tastes and expectations of the couple, and set about working on a plan for the nursery. As ideas emerge, the couple begin to scrutinize their lifestyle in creating baby's first home and make choices about how the baby will fit into their lives.
Distributed by: American Public Television (APT)
Coming soon
<!Episode navigation here---> <!Episode lookup here---->



Everything Changes




#101H


Parenthood was a bit of a surprise - and an exiting new adventure - for Jenn and LeVaughn. The couple works with the BABY MAKES 3 team to create a royal atmosphere for their daughter, with new painting techniques, no-sew curtains, and a unique family decor project.





Fit for a Queen




#102H


We return to the home of Jenn and LeVaughn to complete their daughter's nursery, taking care of some child-proofing needs and adding the final decorative touches just in time for the new baby's homecoming.





Stellar Beginning




#103H


Alex and Aaron's early dates together included late nights on the lawn of an observatory, which gave our couple the idea for a celestial-themed nursery for their baby girl. The project gets started with cloud-inspired ceiling trim and a sensory wall. A local muralist joins in to help create a "stellar" growth chart.





Grandparent Daycare




#104H


This episode opens at the home of our grandparents-to-be, converting granddad's office into a daytime nursery space. At Alex and Aaron's, the BABY MAKES 3 team will build a moon-themed wall bookshelf, add a star ceiling, and show parents how to create a time capsule for their newborn.





Home Is Where The Crib Is




#105H


Space is an issue, so the BABY MAKES 3 team is looking to make the most of every inch. The crew gets a start on baby's fairy-themed nursery by converting a crawl space under the steps for storage or play area, creating a built-in dresser in the closet, and designing a starlit ceiling.





As The Potter Wheel Turns




#106H


Pottery is an important part of the culture in Mat's hometown in Slovakia, so the BABY MAKES 3 team takes the couple to a local pottery studio to create a special family keepsake. They add some painted fairies to the walls and finish the amazing illuminated ceiling. Finally, a child safety walk-through ensures everything is ready for the new arrival.





It Takes A Community




#107H


Tracy and Brad give a tour of Pacifica, the environmentally conscious co-housing community where they live. The BABY MAKES 3 team discusses how they'll work to create an eco-friendly nursery using materials that are safe in every respect. They build a pipe bookshelf, begin their update of the bathroom, and build a book stack lamp from scratch.





Bookish Baby




#108H


Tracy and Brad continue their journey to parenthood by working with a local bookbinder to create a journal for their baby. At home, the BABY MAKES 3 team are putting down eco-friendly carpet tile, building a book-themed signpost, and fitting out the nursery with other organically fashioned projects.





Boy Or Girl




#109H


Anna and Joe want to wait to learn the gender of their baby, and this decision shapes the design of their nursery. The BABY MAKES 3 team begins with a plan to bring the outdoors inside with a reclaimed wood wall, explain how to refurbish an old dresser, and help the jump rope champs fashion a personal project to inspire their baby.





Natural Wonders




#110H


With a specially milled lumber, the BABY MAKES 3 team helps the parents lay out a pattern for the accent wall. They open the room up for access with a Dutch door, then show parents how to anchor furniture to the wall for child safety. Camping comes inside when they add a play tent in the nursery for baby.





Run for the Roses




#201


Katherine and Bryan left their hearts in Kentucky when they moved away and are looking for ways to share their Bluegrass roots with their new baby.





Kentucky Roots




#202


The Kentucky-themed nursery with reminders of horses and the Derby, old barns, and rolling hills is completed.





All Star Baby




#203


After 18 years together including taking in a special needs teenager, Schrita and Shante welcome a baby of their own. Sports brings them all together.





The Homestretch




#204


Tight restrictions on painting and modifications for this family living in an apartment are no match for the Baby Makes 3 design team, and they hit a home run.





Beaches, Books, and Baby




#205


Liz and CJ have chosen to use one of the larger rooms in their home for the nursery, creating a coastal-themed space that mom and dad can enjoy as well.





Sea-Side Nursery




#206


Drawing from the peace and tranquility our couple found during vacations at the beach, our coastal-themed nursery is completed.





Baby Makes 4




#207


We're in the home of Marley and Michael, who have been surprised with twins - a happy challenge for first-time parents. The Baby Makes 3 team is here to help.





Side By Side




#208


Travel is important to our couple, and they want to share their sense of worldwide wonder with their twins through an adventurous travel-themed nursery.





Crib for a Cub




#209


Kate and Alex renovated a tiny 1930s mill house down to the last 90 square feet. That's baby's room with a cozy safari-themed twist.





Small Safari




#210


The Baby Makes 3 team visit Carolina Tiger Rescue with the parents-to-be for a lesson in how this safari-themed nursery can give a child an appreciation for animals and nature.


<!Episode navigation here--->

Support for Create is provided by snhu.edu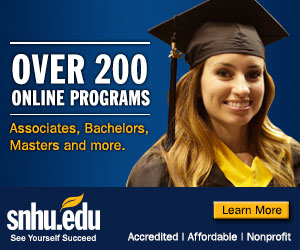 ©2020 American Public Television, WNET & WGBH • All Rights Reserved •
Terms of Use
The full regular schedule of Create will resume at 3 PM ET on Thu, July 5th. Thank you for your patience.

please enter your zip code.

ZIP:
Do not prompt me again