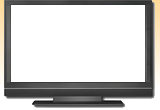 What's on Now!
March 12, 2021
Ireland: County by County
BBQ with Franklin
Pitmaster Aaron Franklin takes a boisterous BBQ culture road trip — featuring the people, the places and, of course, the food. The series celebrates the traditions and storied histories passed down through the generations, as well as those breathing new life into this distinctly American culture. Tour guide Franklin, owner and chief firestarter at Franklin BBQ in Austin, is widely regarded as one of the most influential pitmasters in the United States. The series takes viewers into Franklin's world, visiting BBQ joints, trying new recipes, answering questions and shoveling coals at his BBQ pits.
Distributed by: The Public Broadcasting Service (PBS)
Pitmaster Aaron Franklin, a 2015 James Beard finalist, is the winner of every major barbecue award, including Texas Monthly's coveted "Best Barbecue Joint in Texas" award and Bon Appétit's "Best Barbecue Joint in America."
<!Episode navigation here---> <!Episode lookup here---->



Brisket




#101H


Learn how the brisket became a popular centerpiece of Central Texas BBQ. Hear from legends of Texas BBQ and be guided through a step-by-step brisket cook experiment using three different methods.





Sausage




#102H


Sausage, often a BBQ afterthought, is now finding reason to take center plate. Aaron makes sausage from scratch and visits some folks who are pushing the boundaries of artisan sausage-making.





Whole Hog




#103H


Learn the steps that go into a whole hog cook from beginning to end. Aaron walks us through the process of building a cinder block pit, learns about pig breeds and throws a party in his backyard.





The Pits




#104H


Aaron takes a deep-dive into the realm of BBQ pits, as personal as they are functional. Explore different types of smokers from those at the roots of Texas BBQ to the kinds bought in stores. Aaron builds a smoker out of a 250 gallon propane tank.





Fire & Smoke




#105H


When you're cooking with fire, you'd better have good wood. Aaron covers the major types of wood used in Texas BBQ, gives some tips on building a fire, and shows a twist on using smoke for more than cooking meat.





Poultry & Sauce




#106H


Aaron takes us to a Texas BBQ joint where they cook their chicken in a unique way and then teaches us how to make sauce from scratch. Meanwhile, John Markus takes us on a whirlwind tour of the regional sauces of America.





Direct Heat & Mesquite




#107H


Aaron gets a lesson in cooking "cowboy style", in a way that combines traditional BBQ skills with the grill. Then go behind the scenes at a big city BBQ joint in Dallas and learn their unique take on Texas traditions.





Competition




#108H


Aaron travels to a BBQ cook-off competition in Kansas with his father-in-law, going way outside his comfort zone.





Pickin' Beef




#109H


Aaron tours Texas to research and then cook some beef ribs. After a butchering and anatomy class in College Station, Texas, he receives some tips from a legendary Central Texas BBQ family.





Leftovers




#110H


Aaron sends out a little leftover brisket to some chefs around Austin to see how they are inspired by brisket. We end with a taste test that turns into a party.


<!Episode navigation here--->

Support for Create is provided by snhu.edu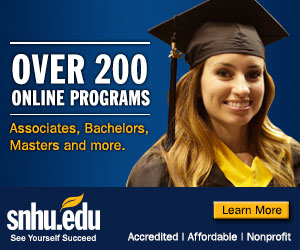 ©2021 American Public Television, WNET & WGBH • All Rights Reserved •
Terms of Use
The full regular schedule of Create will resume at 3 PM ET on Thu, July 5th. Thank you for your patience.

please enter your zip code.

ZIP:
Do not prompt me again