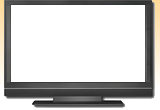 What's on Now!
October 29, 2021
Wild Harvest
American Woodshop
Master woodworker Scott Phillips and co-host Suzy Phillips share woodworking tips for every skill level. In each episode, they meet a master craftsman who provides tips and techniques on create everything from unique heirloom-quality furniture and accent pieces to handy jigs, tools and benches.
Distributed by: The National Educational Telecommunications Association (NETA)
A master woodworker with a thorough knowledge of his craft, Scott Phillips is in his fourth decade of woodworking. Scott operates a full-time woodworking enterprise, is involved in habitat reforestation projects and contributes articles to Woodcraft Magazine.
<!Episode navigation here---> << previous 30 |
1-30 of 235
|
next 30>>
<!Episode lookup here---->



Kitchen Turnings and Treenware




#1401


Learn how to turn custom salad bowls and band saw treenware. Treenware, uniquely carved kitchen serving spoons, is an artistic wooden folk art that goes back centuries. See how to use the five key turning chisels and learn how to sharpen each to perfection. See how best to set up a home shop in these 13 episodes.





Windsor Tall Chairs




#1402


Windsor chairs are the most durable and elegant chairs ever designed. See how these chairs are made with new dual tilting drill presses with laser accuracy. Hand shaves and jointers are used to form the gracefully formed legs and spindles. Tool storage and organization ideas show how to work in limited space.





Plant and Candle Stands




#1403


These tall table designs are inspired from Colonial Williamsburg's finest furniture collections. This style is Queen Anne period furniture at its very best. See how to build and position shop made workbenches.





Chimney Cupboards




#1404


This weekend cupboard project can add useful storage space to any room in the house. Shaker inspired and easy to make, this design becomes any shop favorite. See the latest in pocket screw innovation. Dust collection setups are shown.





Coat Hall Tree with Built In Bench




#1405


Table saw tune up tips show how to get the most from your saw. Bracket feet are made with compound band saw cuts. Biscuits are used to join the parts together.





Windsor Three Person Dining Benches




#1406


Designed for comfort and built to last, this cherry and maple bench is just right for longer tables. See the best way to form bench seats as inspired by Sam Maloof. Tips cover designing a good garage finishing area.





Country Storage Chest




#1407


Made from reclaimed barn wood and rustic hinges. Specially-made to be taken apart for easy moving. Perfect for fireplaces, garage storage, garden tool organization and tool chests. Discover the latest in crosscutting technology with laser line miter saws.





Vanity Medicine Cabinets




#1408


Shapers are used to profile stile and rail door cabinet assemblies. See the art of making custom raised panel doors.





Circular Occasional Tables




#1409


Big Turnings: see how offset turning is used to turn a 27" tabletop. Fashioned like a modern version of a piecrust table, this takes turning to the limits in a spectacular way.





Mission Style Oak Dining Table




#1410


White Oak is used to make this through mortise and tenon table. Special drum sanding tools are used for the ultimate in sanding ease. Special table saw tenoning jig tips cover how to make the strongest joints in woodworking.





Annie Oakley Dry Sink




#1411


This design was originally used by Annie Oakley as her kitchen sink. Learn how to master the art of making wide board glue ups that will not crack. Discover the perfect way to S 4 S boards for perfect joints every time.





Chippendale High Boy Base




#1412


Perhaps the highest form of period furniture. This is the top end of furniture. See how to use power tools to make this project easier to complete. Ball and Claw legs are first compound cut then carved. Learn the secrets!





Chippendale High Boy Top




#1413


Special new dovetail jigs are used to complete the 7 drawer assembly. The upper chest of drawers is carefully made with air-dried rare figured cherry. Find out how to use the right finish for any project.





Kitchen Benches and Garden Benches




#1501


Colonial "panel backed" benches bring solid wood designs into the kitchens and gardens of American homes. Virtually unseen for decades, these early benches are a lasting tribute to sound stile, rail and panel woodworking elegance.





Shaker Inspired Trestle Table




#1502


Shakers embrace traditions that worked. And tables in Shaker kitchens were often simple and sturdy slab tops supported by sturdy trestle posts. Why? Because they could seat more people comfortably without the legs getting in the way. Discover the elegance of thorough mortise and tenon joinery made with routers, band saws and drill presses.





Seven Tier Corner Shelf




#1503


Interior designers often overlook corners in rooms because of limited furniture options. This corner shelf makes for an eye catching room enhancer! See unique corner shelves made from reclaimed decorative doors.





Ohio River Chest of Drawers




#1504


Dovetail joinery is the perfect blend of form and function. See why these are the preferred joints in antique drawer construction. A new innovation is used to create perfect dovetails every time. Cherry and maple are used to recreate an Ohio masterpiece.





Custom Rare Wood Guitars




#1505


Designers have created a unique new way to make acoustic guitars. See this innovative way that special veneers are combined to create magnificent music. Special construction techniques show craftspeople just how easy it is to make personal instruments! Band saw insights show how to slice special woods for inlays.





Exotic Night Stands




#1506


Special imported wood is used to assemble one of a kind bedroom tables. Available for the first time, and from environmentally responsible suppliers, comes wood that has never been seen before. It is called Orange Agate. Travel to this special location with us to see how Peruvians are leading the way in wise conservation and multiple use woodworkings.





Mission Bookcase!




#1507


Complete with a glass door, this stackable bookcase is a home enhancer. Sturdy oak trims the glass for a classic mission look. Yet this bookcase is designed to be easy to make by using biscuits and pocket screws. A special wipe on finish yields an antique look.





Dining Room Side Board




#1508


Long, tall and full of surprises comes a must have dining room accent. This side board table is the graceful way to display crystal, present special dishes or use for decorations. Plus the tilting top secret compartment is the ideal place to hide sterling and other valuables.





A Comfortable Rocking Chair




#1509


This chair is so comfortable that Scott's grandfather often chose to sleep in it instead of a bed. Rocking chairs are uniquely American innovations. And this chair has just the right curves to make any room shine!





Custom Band Saw Jewelry Boxes




#1510


Band saw art is the freeform way to sculpt wood into every imaginable shape. An imported wood is used to make this music box completely unique. This is the ultimate home made gift! A visit to the rain forest of Peru tells a wonderful tale.





John Garton Visit - Turned Jewelry Finial Boxes




#1511


Journey to the American Master John Garton Gallery to discovery what makes his work so desirable in the art market. Discover many of the unique tools that power him to faster results. Then see power turnings of exotic wood back at THE AMERICAN WOODSHOP.





A Perfect Computer Desk




#1512


Small and graceful describe this cherry slant front desk. This desk is designed for efficient use with laptop computers connected to a printer. This Chippendale inspired elegant piece of furniture is the right union of the old and the new.





Country Corner Cabinet




#1513


Antique pricing is driving corner cabinets' sky high! This is the time to see all the tricks required to build your own corner cabinet. It is an heirloom that is surprisingly easy to make when reclaimed materials are used.





Colonial Door Casings with Broken Arch Pediments




#1601


Colonial style casings, moldings and trim are made then installed to add elegance and value to an interior door. Made with rare figured woods, this easily accents the entrance into any family room.





Shaker Inspired Work Tables




#1602


Shakers believed: hands to work, hearts to God. So they needed worktables that were tools to make work go better. The beautiful details on the legs, table tops and drawers all join to make these designs perfect in today's homes.





Decorative Picture Frames and Mirrors




#1603


Interior designers rely on wall decorations to dress up a room, set the feeling of a space. Nothing focuses the eye better than properly framed pictures, paintings and mirrors. See how easy it is to make various moldings and then miter the corners from reclaimed woods. A Chippendale style mirror is scrolled on the band saw.





Spice Cabinets




#1604


These table top cabinets held one of the most precious Colonial commodities: spices. Spices added flavor but also were valued for their medicinal healing qualities. See how a dovetailed case houses specially band-sawn drawers. Destined to become a family heirloom.


<!Episode navigation here---> << previous 30 |

1-30 of 235

| next 30>>

Support for Create is provided by snhu.edu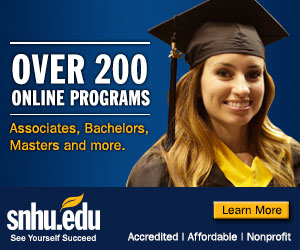 ©2021 American Public Television, WNET & WGBH • All Rights Reserved •
Terms of Use
The full regular schedule of Create will resume at 3 PM ET on Thu, July 5th. Thank you for your patience.

please enter your zip code.

ZIP:
Do not prompt me again