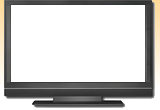 What's on Now!
Travel Tip: Using an ATM in Europe
December 15, 2018
Brunch-time
America Sews With Sue Hausmann
America Sews with Sue Hausmann
builds the framework for sewing success. Whether you're constructing your first sewing project or wish to enhance your sewing skills,
America Sews with Sue Hausmann
provides the "tools of the trade" to achieve your goals. Host Sue Hausmann welcomes guests from throughout the world of sewing who share valuable tips and innovative techniques that will keep you on the cutting edge of technology.
Distributed by: The National Educational Telecommunications Association (NETA)
Sue Hausmann's proficiency in the art of sewing resulted naturally from a lifetime of sewing for herself, her four children and now eight grandchildren. Sue is a master sewing instructor and has written 25 books, including Sew Fast, Faster, Fastest.
<!Episode navigation here---> << previous 30 |
1-30 of 91
|
next 30>>
<!Episode lookup here---->



Sew Healthy, Sew Fit




#1802


Guest Dr. Colleen McDonough demonstrates how the set up of your sewing area, simple tools, exercises, and common sense can make you more comfortable while sewing. Learn the right height for your sewing table, simple exercises to do while sewing, and good sewing habits. Quick Project: Back Pack/Purse Organizer.





Sewing for Special Occasions




#1803


Get inspiration from Guest Valerie Kurita and learn timesaving professional sewing techniques with specialty fabrics for the bridal, prom and more. Discover how to create a "dream dress" for that special day. Quick Project: Special Occasion Choker Necklace.





Protect Your Pretty Projects




#1804


Guest Reenie Feingold shares how to protect the beautiful quilting and stitching that will be used for placemats, coasters, reference materials, home accessories and more. Learn some of the newest techniques on the sewing machine. Quick Project: Sewer's Swatch Notebook.





Take Your Quilt Labels to the Next Level




#1805


New technology has made many aspects of quilting even easier and more fun. Guests Shauna Beatty and Joe Hesch demonstrate how to create labels for your special quilts, garments and more. Quick Project: Serger Embellished Jacket.





Appliqué and Quilting Tips and Techniques




#1806


Guest Nancy Odom brings wonderful ideas and techniques for making simple, fun and very creative projects especially for kid's bedrooms. Learn easy piecing techniques for quilts, pillows and more. Quick Project: Crazy Patch Wall Hanging.





Creating for Your Home With Stripes and Plaids




#1807


Learn simple steps to cutting and piecing striped and plaid fabrics to create unique fabrics for home decorating. Guest Pam Hastings shows how fabric direction instantly creates new fabrics for incredible décor for pillows, tablecloths, valances and more. Quick Project: Sparkle Stitched Bracelet.





Hearts, Bells and Stars




#1808


Guest Brandy Stell brings easy ways to cut shapes and add details and dimension to quilts and quilted projects. See more of her signature shaggy edge appliqué. Create a wonderful table runner perfect for any occasion. Quick Project: Wipe Your Paws Towel.





Pillows, Cushions and Tuffets




#1809


Create a new look for every room in your home with wonderful accessories. Guest Carol Zentgraf brings loads of ideas and step-by-step instructions for sewing accessories with silk dupioni and faux suede fabric plus professional finishing tips. Quick Project: Crazy Patch Pillow.





Quick Change Sweater




#1810


Leave it to guest Patti Jo Larson to figure out an easy way to change the embellishments on garments for holidays, parties and more. She shares tips for stitching beautiful cross-stitch that will add beauty and value to any project. Quick Project: Cross-Stitch Accessories.





Upside-Down Landscapes




#1811


Guest Cindy Losekamp demonstrates a special technique for bobbin work that she calls upside down work. The heavy threads and yarns in the bobbin result in an undersea creation loaded with texture and beauty. Quick Project: Nifty Notebook.





Sew Terrific Sportswear




#1812


Add trims and techniques with easy sewing techniques to make all your sporty clothes special. Guest Valerie Kurita brings a variety of ways to add practical "pizzazz" to every outfit. Quick Project: Bobbin Work Purse.





Create A Comfy Jacket




#1813


Guest Carol Ingram teaches easy ways to turn a basic sweatshirt into a one of a kind embellished jacket. She demonstrates "embroidery orphans" and easy techniques for appliqués, special binding and more. Quick Project: What's all the Hoopla About Home Décor Scarf?





Faux Knitting On Your Sewing Machine




#2001


Guest Joyce Drexler brings an exciting new technique to create the knitted look with yarn, stitches and thread on your sewing machine. Learn to make one of the popular "knitted" ponchos with easy techniques. Quick Project: Bead and Stitch Embellished Scarf and Purse.





Memory Stitches




#2002


Learn easy techniques for scrapbooking with your sewing machine. See how to stitch and piece paper and pictures, tearing tips, journaling with stitches, cropping, framing, adding texture and more. Guests Christy Richards and Jen Seguine demonstrate unique new techniques. Quick Project: Frayed Frame Prairie Point Pillow.





Create for Weddings and Special Occasions




#2003


See the newest techniques for sewing special garments for special people. Guest Sue Wilson shows how easy it is to put together a wedding with elegant fabrics, accessories, fun favors and more, and teaches sewing tips on how to create with them including new finishing techniques for lace. Quick Project: Ring Bearer's Pillow.





Quilting for Your Home




#2004


Guest Donna Dewberry brings quilted home d cor projects created from beautiful fabric coordinates. Learn the basics of quilting as you see how beautiful fabrics combine to create a one-of-a-kind trip around the world pieced and quilted wall hanging plus ideas for beautiful bedrooms, bathrooms, and more. Quick Project: Fabric and Stitched Switch plates.





Guiding Light Applique and Piecing




#2005


Step by step piecing and applique is shown by guest Leticia Hutchings with her creative and easy techniques. Quilt free motion with decorative threads. See how to add the sparkle that makes your quilts one of a kind beautiful. Quick Project: Glow in the Dark Details.





Sew You Want to Serge




#2006


Take the mystery out of creating with your serger as guest Melinda Perone demonstrates how simple techniques make sewing faster and easier than ever before. Learn to make elegant pillow accessories to create quickly for your home or to give as gifts. Quick Project: Stitch on Belts, Watches and more for Embellished Accessories.





Display Your Genealogy




#2007


Guests Shauna Beatty and Joe Hesch show how your family history and pictures can be made into family heirlooms with technology and quilting techniques. How to repair old photos, create 3-D focal panels, genealogy banners, and more. The samples will inspire you to get those photos out of boxes and on the wall. Quick Project: Quilted Bell Pull.





Dyeing to Sew Wearables




#2008


Learn the simple process of dip dyeing fabrics, trims, yarns, and more to create beautiful coordinated colored fabrics and how to combine them into wearable art. Turn an "ugly" fabric into a "designer" fabric. Guest Marge Skreko show us how. Quick Project: Easy Embellished Poncho.





Details Make The Quilt




#2009


Guest Patty Albin teaches batting basics, shows quilt making steps, and how to make your quilts special with machine embroidery or purchased doilies. Learn tips and techniques for how to arrange designs, stabilize, stitches, and more. Quick Project: Hot Lips Zipper Bag.





Unique Fit for Any Fabric




#2010


See how the type and weight of fabric you are sewing affects the fit of the finished garment and how to fit as you sew to guarantee perfect fit every time with guest Sherry McKillop. Quick Project: Easy and Elegant Garment Protectors.





Finishing The Remembrance Quilt




#2011


Learn step by step techniques for adding borders, personalized thread messages, batting, backing, and quilting to finish the quilt top made from a special man's shirts, plus how to create a coordinated photo and text wall hanging. Guest Jennifer Gear shares her story. Quick Project: Lace Doily.





Scrapbooking Fun




#2012


Guest Nancy Hill shows how to create one-of-a-kind scrapbooks using simple scrapbooking layouts and stitches on your sewing machine. Combine your sewing talent and scrapbooking concepts to make original scrapbooks, pictures, and a darling tape measure and ribbon purse. Quick Project: Crazy Patch Lamp Shade.





Speak to Me Fabric Collage Jackets




#2013


Build a collage of coordinating fabrics onto a base garment with guest Carol Ingram. Embellish with cut out chenille flowers, free motion quilting, twin needle tucks, thread fringe, and "sew" much more. Quick Project: Kimono Cell Phone Holder.





Wonderful Wearable Embellishments




#2101


Guest Joyce Drexler teaches how to create a one-of-a-kind wearable that demonstrates beautiful embroidery, binding, and new tips and techniques for stabilizers and threads. See how easy it is to embellish ready to wear with Joyce's special seasonal designs. Quick Project: Zippy Purses for Any Age.





Art in a Bag




#2102


See how fast and fun it is to stitch up cute 3-D art chickens and more while you learn tips and techniques that will make it easy on your sewing machine. Guest Linda Gillespie demonstrates step by step how to make your own unique character with tips for making it stand on its own. Quick Project: Decorative Pin Ball.





One Stitch Quilting




#2103


Guest Donna Dewberry of One Stroke Painting fame demonstrates more of her new One Stitch Quilting techniques, this time to create a beautiful wall hanging. Learn to design, piece, strip and quilt all with one stitch. Quick Project: Denim Dressed for the Garden.





Fancy Fleece Finishes




#2104


Learn how easy it is to cut fleece with unique decorative edges, lacing slits, diamonds, and more using new tools and techniques with Guest Jill Repp. Ponchos, throws, and "sew" much more make great gifts. Quick Project: Flanged Pillow with Wing Needle Embellishment.





Stumpwork with Your Sewing Machine




#2105


Guest Cindy Losekamp is a master at recreating age old embroidery techniques beautifully on the sewing machine. She teaches how to stitch Stumpwork, a padded hand embroidery technique, the new way in the machine embroidery hoop. Quick Project: Serger Scarves and Accessories.


<!Episode navigation here---> << previous 30 |

1-30 of 91

| next 30>>

Support for Create is provided by snhu.edu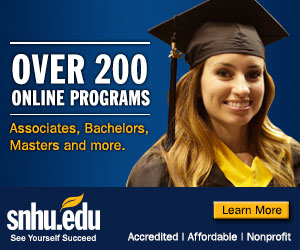 ©2018 American Public Television, WNET & WGBH • All Rights Reserved •
Terms of Use
The full regular schedule of Create will resume at 3 PM ET on Thu, July 5th. Thank you for your patience.

please enter your zip code.

ZIP:
Do not prompt me again