About Create® TV
More often called "do-it-yourself", the program genres seen on
Create
® TV include viewers' favorite public television series and specials on food, travel, home and garden, arts and crafts, fitness and other lifestyle interests. The programs seen on
Create
come from American Public Television, The National Educational Telecommunications Association (NETA), Public Broadcasting Service (PBS), and a handful of local public television stations across the country.
Create TV was launched in 2006 to serve viewers' increasing interest in these "do-it-yourself" programs. Create was designed for around-the-clock
*
broadcast of the most popular lifestyle and how-to programming seen on public television – where lifestyle programming got its start!
On any given day,
Create
treats home-improvement buffs to This Old House and For Your Home. Food fans will feast on America's Test Kitchen, Lidia's Kitchen, Mexico - One Plate at a Time With Rick Bayless, Christopher Kimball's Milk Street Television, Kevin Belton's New Orleans Celebrations and Jacques Pépin: Heart & Soul. Wandering souls will find themselves captivated by Rick Steves' Europe, Joseph Rosendo's Travelscope and a host of other shows that take them around the world! Budding artists and crafters will appreciate The Best of the Joy of Painting With Bob Ross, Craftsman's Legacy and Fit 2 Stitch. And those seeking an opportunity to focus on their health and well-being, will enjoy Classical Stretch: the Esmonde Technique and Yoga in Practice.
Create
reaches more than 86% of US television households, with 44 million viewers annually nationwide. The channel is produced and distributed by APT, WNET New York and WGBH Boston in association with NETA and PBS. On the
Create
YouTube channel you'll find thousands of videos from
Create
's hosts featuring the best in public television's programs about cooking, travel, home and garden, arts & crafts and fitness. On the
Create
YouTube channel
you'll find hundreds of videos from
Create
's hosts featuring the best in public television's programs about cooking, travel, home improvement, gardening and arts & crafts.
*
The majority of
Create
channels operate 24 hours daily; some broadcast during a smaller number of hours each day.
What is Create TV?
Create is a commercial-free TV channel – available in more than 86% of the United States — that features the best of public television's lifestyle and how-to programs. Create is a service of your local public television station. The channel is digitally broadcast and available via over-the air, cable and some IPTV providers.
Where can I watch Create?
You can find out if Create airs in your market in several ways. 1. Check with your local public TV station, local cable or IPTV provider. (Satellite services DirecTV and Dish Network do not carry Create.) 2. Visit
CreateTV.com
. A pop-up box will prompt you to enter your zip code, choose your local public TV station and select your provider. 3. Visit
CreateTV.com/locate
for a map featuring all of the Create stations around the United States.
Do I need an HDTV to receive Create?
No. If Create is available in your area, you can watch it on any TV equipped with a digital tuner, or attached to a digital converter box or cable set-top box.
Do I need cable or a satellite service to receive Create?
No. If Create is available in your area, you can watch it on your local public television station free via "Over-the-Air" (OTA) digital TV. You will need a TV set equipped with an antenna and either a digital tuner or a digital converter box. Create is also available on most cable television systems. Visit
CreateTV.com
or check with your local public TV station, local cable or IPTV provider to find your local Create channel.
I switched to a satellite service or AT&T U-Verse and no longer receive Create. What happened?
Satellite services DirecTV and Dish Network and IPTV providers like AT&T U-Verse do not carry Create. (There are exceptions.) These satellite companies typically commit to carrying only one local public TV station per market and cannot accommodate public TV sub-channels like Create. We do not recommend contacting the satellite services directly; instead, contact your local public television station. They work closely with the various cable and satellite companies providing service in your market and can convey the importance of Create to their viewers.
To receive Create "over-the-air," you will need: 1. A TV antenna: an inexpensive circular or rabbit ears model to place near the set. 2. An A/B switch to allow you to switch back and forth from satellite to local broadcast reception. 3. A digital converter box, but only if you still have an older analog tv set. (If you have a newer digital flat screen, it's not needed.) Explanation courtesy of Jim Wiener, Think TV Program Manager
Why isn't Create available in my area?
Currently, Create is available in more than 86% of U.S. markets. For a variety of reasons, your local public TV stations may not opt to broadcast Create in your city/town. Public TV stations pay an annual subscription to air the channel and sometimes, in the face of state and federal budget cuts or bandwidth issues, they must often make difficult choices about programming. Contact your local public television station and let the staff know you'd like to see Create. They welcome your input.
Can I watch Create online? Do you have a Roku app?
Due to rights restrictions and other considerations, Create does not stream online nor does it have a Roku app. You can find many of our shows online on their individually maintained websites or on YouTube.
Can I watch Create outside of the United States?
At this time, Create is only available to American public TV viewers in the United States. Some exceptions exist for U.S. Canadian border stations.
Why does the national Create schedule differ from my local schedule?
To maintain viewer interest and make room for brand-new programs, the schedule for Create changes from month to month. Your local public TV station may also customize the Create schedule and insert locally produced shows that appeal to their audience. In addition, not all public TV stations air Create 24/7. Stations must air Create for a minimum of 12 hours a day; they are free to schedule non-Create shows — or split Create with another digital subchannel – for the remainder of the day.
I can't customize the website to my local station's schedule. What's wrong?
From time to time we experience system issues with our schedule service provider. For this reason, you may not able to customize the Create schedule based on your location. In order to help us identify the source of the problem, please email us at info@APTonline.org and provide us with your zip code and the name of the PBS station that provides Create in your area.
Where do the programs on Create come from?
Create's lifestyle and how-to programs come from a wide variety of sources: independent producers, production companies and public TV stations, among others. They originate from several distributors, including American Public Television (APT), National Educational Telecommunications Association (NETA) and the Public Broadcasting Service (PBS). The vast majority Create shows receive their first run on public TV stations prior to their appearance on Create. On occasion, a program will premiere on Create before its public TV release.
How is Create connected to public television?
The Digital Television Transition (also called the digital switchover or analog switch-off) allowed stations to "multicast" or send multiple streams of programming to their viewers. In addition to your primary public TV station, you may also receive up to four additional channels from them. Create is one of those sub-channels. Other sub-channels include
WORLD
and PBS Kids.
Why are you showing "infomercials"? Where did the regular schedule go?
As a non-profit entity, your public TV station depends on "viewers like you" help bring channels like Create and other informative programming to your community. A few times each year, some Create TV member stations will pre-empt the national Create feed and insert shows specifically designed to raise critical funds for the station. These membership drives typically only last a week or so, and it will eventually return to regularly scheduled programming. Show your support for your local Create station by clicking the "Donate" button on CreateTV.com.
Why aren't there advertisements on Create?
All of the programs on Create have been created for public television. They are not designed to air on commercial television, so the programs must meet the rigid editorial and funding requirements of public television, including no advertising. Viewers will see credits and short "spots" from generous underwriters whose sponsorship makes the production and distribution of these programs possible. These underwriting credits will typically appear at the start and end of each program and conform to FCC requirements.
How can I find out when my favorite shows are on?
There are a few ways to find your favorite shows on Create. Visit
www.CreateTV.com/Schedule
and click on "Change My Station" to customize the website to show your local Create schedule. Then, select your favorite show from the drop-down menu. Or, select "Shows" from our home page and find your favorite show. Each show page will contain future airings, if available.
How are shows selected for Create?
Guided by viewer research, a team of public television programming veterans selects and schedules the programs on Create. The programs are drawn from the available food, travel, home and garden, arts and crafts, fitness and lifestyle shows already in distribution through American Public Television (APT), PBS, NETA and other sources.
Why are some of my favorite shows not scheduled?
The schedule for Create changes every month to accommodate new programming, to mark special events (holidays), and to return viewer favorites to the schedule. In addition, some programs' licensing rights may have expired, so the show will be taken out of rotation until new rights are obtained or a new season is produced. Some shows are simply out of production, with their hosts and producers moving on to other projects.
How can I help get my favorite show on Create?
We are always eager to hear from viewers regarding their favorite programs. Please use the "Contact" link below to let us know what you would like to see on the channel. We always appreciate the feedback!
Why don't you air more Painting and Crafting shows?
The Create audience — like the channel — represents many interests (painting, crafting, traveling, gardening, cooking) and we do our best to accommodate everyone's preferences. Food is Create's most popular genre and, as such, receives primetime placement. Our programming team has added some new time slots so Arts & Crafts fans may find more opportunities to watch their favorite shows. In addition, many of Create's top painting, crafting and needle arts shows maintain robust websites and social media accounts where enthusiasts can find information about projects and patterns and stream full-length shows from past and present seasons.
Is Create interested in program ideas?
Create does not produce programs. Its lifestyle and how-to shows have aired previously on public TV stations nationwide prior to their broadcast on Create. At this time, there is no programming being created solely for Create. However, the Create team is always eager to hear from viewers. Use the "Contact" link below to share your ideas.
Why can't I find all the recipes or project instructions featured on the shows online?
We try to solicit and upload new content to our website, but unfortunately
www.CreateTV.com
cannot provide a comprehensive list of all recipes and projects featured on the channel. If the recipe or project you are seeking is not listed, look up the show title and click on the "More" tab for links to other resources. We recommend visiting our hosts' websites and following their social media accounts for the most up-to-date information on appearances, recipes and tips.
How do I make a suggestion for your website?
We welcome your suggestions to help make CreateTV.com an enriching online experience. Use the "Contact" link below to share your ideas.
How can I find more information about the hosts?
Visit the Food, Travel, Home & Garden, Arts & Crafts, Fitness, and Living sections of www.CreateTV.com to view hosts' biographies, show details, instructional material (tips, recipes, do-it-yourself plans), links and more.
To get answers to other questions, please
Contact Us
.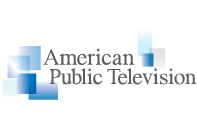 American Public Television (APT)
has been a leading syndicator of high-quality, top-rated programming to the nation's public television stations since 1961. For 10 years, APT has annually distributed one-third or more of the top 100 highest-rated public television titles in the U.S. Among its 300 new program titles per year, APT programs include prominent documentaries, news and current affairs programs, dramas, how-to programs, children's series and classic movies.
America's Test Kitchen From Cook's Illustrated
,
Rick Steves' Europe
,
Live From the Artists Den
,
Doc Martin
,
Nightly Business Report
,
Midsomer Murders
,
Vera
,
NHK Newsline
,
Lidia's Kitchen
,
Globe Trekker
,
Simply Ming
and
P. Allen Smith's Garden Home
join numerous documentaries and performance programs popular with public television viewers. APT licenses programs internationally through its
APT Worldwide
service. Now in its 10th year,
Create® TV
— featuring the best of public television's lifestyle programming — is distributed by APT. APT also distributes
WORLD™
, public television's premier news, science and documentary channel. To find out more about APT's programs and services, visit
APTonline.org
.
---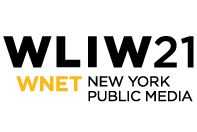 As New York's flagship public media provider and the parent company of THIRTEEN and WLIW21 and operator of NJTV,
WNET
brings quality arts, education and public affairs programming to more than 5 million viewers each week. WNET produces and presents such acclaimed PBS series as
Nature
,
Great Performances
,
American Masters
,
PBS NewsHour Weekend
,
Charlie Rose
and a range of documentaries, children's programs, and local news and cultural offerings available on-air and online. Pioneers in educational programming, WNET has created such groundbreaking series as
Get the Math
,
Oh Noah!
and
Cyberchase
and provides tools for educators that bring compelling content to life in the classroom and at home. WNET highlights the tri-state's unique culture and diverse communities through NYC-ARTS, Reel 13, NJTV News with Mike Schneider and MetroFocus, the multi-platform news magazine focusing on the New York region. WNET is also a leader in connecting with viewers on emerging platforms, including the THIRTEEN Explore iPad App where users can stream PBS content for free. For more information, visit
www.wnet.org
.
---
WGBH Boston
is is America's preeminent public broadcaster and the largest producer of PBS content for TV and the Web, including
Masterpiece
,
Antiques Roadshow
,
Frontline
,
Nova
,
American Experience
,
Arthur
,
Curious George
, and more than a dozen other prime-time, lifestyle, and children's series. WGBH also is a leader in educational multimedia, including PBS LearningMedia, and a pioneer in technologies and services that make media accessible to the 36 million Americans who are deaf, hard of hearing, blind, or visually impaired. WGBH has been recognized with hundreds of honors: Emmys, Peabodys, duPont-Columbia Awards and even two Oscars. Find more information at
www.wgbh.org
.
---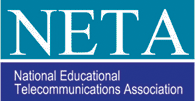 The National Educational Telecommunications Association (NETA)
is a professional association based in Columbia, S.C. It serves public television licensees and educational entities in all 50 states, the District of Columbia, the U.S. Virgin Islands, and Puerto Rico. NETA connects people and ideas, by providing quality program content, educational resources, professional development, management support and national representation. For more information, visit
www.NETAonline.org
.
---
PBS (Public Broadcasting Service)
, with its more than 350 member stations, offers all Americans the opportunity to explore new ideas and new worlds through television and online content. Each month, PBS reaches nearly 103 million people through television and more than 33 million people online, inviting them to experience the worlds of science, history, nature and public affairs; to hear diverse viewpoints; and to take front-row seats to world-class drama and performances. PBS' broad array of programs has been consistently honored by the industry's most coveted award competitions. Teachers of children from pre-K through 12th grade turn to PBS for digital content and services that help bring classroom lessons to life. PBS' premier children's TV programming and its website,
www.pbskids.org
, are parents' and teachers' most trusted partners in inspiring and nurturing curiosity and love of learning in children. More information about PBS is available at
www.pbs.org
, one of the leading dot-org websites on the Internet, or by following PBS on Twitter, Facebook or through our apps for mobile devices. Specific program information and updates for press are available at
www.pbs.org/pressroom
or by following PBS PressRoom on Twitter.
---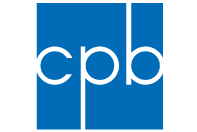 The Corporation for Public Broadcasting (CPB)
, a private, nonprofit corporation created by Congress in 1967, is the steward of the federal government's investment in public broadcasting. It helps support the operations of more than 1,300 locally owned and operated public television and radio stations nationwide, and is the largest single source of funding for research, technology, and program development for public radio, television and related online services. (Create was awarded a Digital Services Fund grant by CPB.) For more information, visit
www.cpb.org
.
APT History
As public television's longest-running program distributor, APT's pioneering roots extend to the early days of public television, pre-dating the Public Broadcasting Service (PBS) by eight years. Incorporated in 1961 as the Eastern Educational Television Network (EEN), APT provided public television's first interstate interconnection.
The first to distribute such public television staples as
The French Chef
, hosted by the iconic Julia Child,
Mister Rogers' Neighborhood
and
Washington Week in Review
, APT continued to feed the appetite of American television audiences with entertaining and educational programs. With
Tennis from Longwood
, APT introduced professional tennis to television in 1963. And, APT brought
Monty Python's Flying Circus
to American audiences in 1974.
In 1991, APT presented the original "Three Tenors" performance special —
Carreras Domingo Pavarotti in Concert
— one which continues to garner rave reviews nearly 25 years after its initial release. And, in 2001, APT offered the first high-definition series on public television,
Smart Travels — Europe with Rudy Maxa
.
APT Worldwide
launched in 1999, introducing an international licensing division responsible for providing high-quality, innovative, non-fiction programming to the global marketplace. APT Worldwide's program catalog includes documentary, lifestyle, science, health, arts, culture, business, history, performance and music. Today, they license content in every market in the world.
APT Today
An industry leader, APT distributes programming to the more than 350 local public television stations across the United States. Working with public-media leaders, producers and talent across the country, the organization continues to seek strong content to complement both locally and nationally produced programs.
APT's diverse catalog — representing more than 1,000 active titles — provides public TV stations with the flexibility to customize their broadcast schedules to meet local interests and demands. Each year, APT offers public television station programmers nearly 300 new and returning series and specials through a mix of teleconferences and an on-site screening at its annual Fall Marketplace meeting.
APT's website,
APTonline.org
, provides valuable information and resources to a variety of users: public television colleagues, program producers, members of the press and viewers. The website continues to grow to provide more information through ever-expanding features, including streaming video, password-protected sections, links to local public television schedules to help viewers find their favorite programs and enhanced search capabilities.
APT counts among its talent some of public television's most recognizable faces, the hosts viewers know and trust — including Julia Child, Rick Steves, Lidia Bastianich, Christopher Kimball, Steven Raichlen, Rick Bayless, Ming Tsai, Nick Stellino, P. Allen Smith and many, many others.
With a staff of about 30 people, APT continues to hold an important position as a leading distributor of programming to public television stations across the country.
Thank you for your email. While we cannot answer every email we receive, we do review all comments and questions and pass them along to the Create programming team. Your comments help inform future schedules.
If you are having trouble watching the channel — sound, picture quality, etc...— please contact your local public television station as they handle the local transmission of the Create signal.
Searching for a recipe or project instruction? Looking for a specific show in the schedule? Wanting to make a programming suggestion? Please refer to the FAQ on our website for answers.
We appreciate your feedback!
Many thanks from the entire Create team!