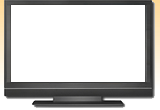 What's on Now!
Travel Website Predicts Flight Delays
Simply Ming
What are you having for dinner tonight? If you're getting tired of the same ingredients, then tune in to
Simply Ming
, as Emmy Award–winning chef Ming Tsai dishes up easy solutions to having East-West food on the table in almost the same amount of time it takes to order out.
By using one of his simple master recipes to create a variety of meals—either the casual bite or a menu worthy of a dinner party—you can have a flavorful dish in half an hour.
The series furthers Ming's mission of providing viewers a simple, straightforward approach to mastering East-West cooking. By crafting dishes from the show's master recipes, anyone can keep dining at more home interesting and fun all week long—whether you are a beginner in the kitchen or an experienced chef.
Join Ming Tsai as he shares time-saving tips and mouthwatering recipes, all while helping you make the most of your time in the kitchen.
Distributed by: American Public Television (APT)
Ming Tsai's love of cooking (and eating) great food was forged early on while working at his parents' restaurant, Mandarin Kitchen, in Dayton, Ohio. The award-winning chef and author is the host of public television's Simply Ming.
<!Episode navigation here---> << previous 30 |
1-30 of 229
|
next 30>>
<!Episode lookup here---->



Creme Anglaise with Guest Duff Goldman




#1002


This week on Simply Ming, Host Ming Tsai is joined by pastry chef extraordinaire - Duff Goldman. Together they show us how to use Crè me Anglaise - a key ingredient in every pastry chef's arsenal, and create two delicious desserts: Old School Chocolate Souffle with Creme Anglaise and Vanilla Frozen Custard with Flambeed Berries.





Caramelization with Guest Jody Adams




#1003


This week on Simply Ming - Caramelization - a technique that enhances both savory and sweet cooking. Done right it enhances a dish, and done wrong will turn it bitter. Joining Ming in the kitchen is Chef Jody Adams. Together they cook on the fly creating: Scallops with Curried Gooseberries and Loin Lamb Chops with Plums.





Thickening with Guest Susur Lee




#1004


In this episode of Simply Ming - the key to making sauces - thickening. Ming demonstrates how to make a reduction and a roux. And joining him in the kitchen is Top Chef Masters culinary sensation, Susur Lee. Together Ming and Susur will cook on the fly, using mystery ingredients and the technique of thickening to serve up two tasty dishes: Chinese-Style Paella and Seared Chicken Breast Orzo Risotto with Endive Caper Salad.





On The Road with Michael Schlow at Tico




#1005


Buying local and buying fresh are key to great cooking. This week on Simply Ming, Chef Ming Tsai and longtime friend Boston Chef, Michael Schlow, go to Boston City Hall Plaza Farmer's Market for a little inspiration and then head back to Chef Schlow's restaurant, Tico, where they cook up two mouth-watering dishes: Red Tape Steak and a Double Lamb Chop with Pea Shoot-Beet Salad.





Making Sausage with Guest Chris Cosentino




#1006


On this episode of Simply Ming - how to grind your own meat and make your own sausage with the help of a man who can teach most butchers a thing or two, Chef Chris Cosentino. Ming and Chris cook on the fly together creating two very different dishes: San Francisco Sausage and Peppers and Chicken Mushroom Sausage Patties with Orange Snow Pea Salad.





Rice Pilaf with Guest Ellie Krieger




#1007


Cooking on the fly with Ming in this week's episode of Simply Ming is Chef Ellie Krieger. Ellie, hailed as an expert on all things healthy, teams up with Ming showing how Rice Pilaf, along with some surprise ingredients and special spices from Ming's pantry are brought together to create: Toasted Garlic Quinoa and Coriander Crusted Chicken and Spicy Shrimp over Preserved Lemon Pilaf.





Tenderizing with Guest Jamie Bissonnette




#1008


This week on Simply Ming - tenderizing - a culinary technique that helps meat, chicken and fish absorb all the wonderful flavors of your favorite marinades. Joining Ming in the kitchen is Chopped Champion - Chef Jamie Bissonnette. Together Ming and Jamie cook on the fly using mystery ingredients and zesty spices to come up with two tender recipes: a Tellegio Kimchee Steak Bomb and a Trio of Halibut New Style Sashimi.





Omelets with Guest Todd English




#1009


The secret to making the perfect omelet - that's what's up on this week's episode of Simply Ming. Host Ming Tsai teams up with friend and celebrity chef, Todd English who share techniques from their French culinary training and create two delectable dishes: a Shitake Omelet with Crab Salad and Arugula Sauce and a Vidalia Onion Omelet with Lox Orecciette Pasta and Avocado-Cucumber Salsa.





Ganache with Guest Joanne Chang




#1010


On this week's episode of Simply Ming, learn the art of making ganache, the simple mixture of chocolate and cream that's the heart of so many great desserts. Ming is joined by the James Beard nominated chef, Joanne Chang who shows how ganache can be whipped up into two mouth watering desserts: Chocolate Mousse Napoleon and Flourless Rum Nut Chocolate Cake.





Azores: Pedro Oliviera




#1011


This week Simply Ming is on the road traveling to the exotic Azores to learn how to make one of the region's most famous dishes - Cozida - a one-pot meal that's literally cooked underground by the Earth's volcanic heat. Rising to the challenge, Ming also serves us his own take on this national dish.





Pan Sauces with Guest Norman Van Aken




#1012


Front and center on this week's episode of Simply Ming are Pan Sauces - an easy way to use what's right in your pan to create great flavor. Joining Ming in the kitchen to demonstrate this indispensable culinary technique is Chef Norman Van Aken. Together they cook on the fly using surprise ingredients and Ming's East-West pantry to create: Pan Seared Steak, Beet Salad and Hash Browns and Pork Chop, Kimchee-Kale Pan Sauce and Sweet Potato Cake.





Modern Azorean Cuisine




#1013


Steeped in tradition, the islands that make up the Azores are rich with culinary traditions that will be shared as Simply Ming goes "on the road". Ming shops in a local market where he discovers the vast array of local fruits, vegetables, meats and cheeses. He joins a celebrated chef from the cooking school on the island of Sao Miguel, and together the two cook on the fly using their market ingredients to come up with dishes that reflect Azorean culinary traditions but with a modern day twist.





On The Road In Chattanooga with Guest Daniel Lindley




#1014


Ming goes where he's never gone before as he heads south to Chattanooga, Tennessee to cook with renowned local chef, Daniel Lindley of St. John's Restaurant. Together they shop for inspiration at local Chattanooga markets to come up with two distinct dishes that call upon the region's heritage and culinary uniqueness.





Black Bean and Garlic Sauce




#101


Ming Tsai kicks off his brand-new series with a trip to Boston's Chinatown to demystify fermented black bean and garlic sauce - a favorite of Chinese cooking. Back in the studio, Ming will prepare Wok-stirred Clams and Black Beans, Wok-stirred Beef with Eggplant and Black Beans, Black Bean Pork and Tofu, and a Black Bean Aioli. Guest chef Iris Tsai - Ming's mom - joins him to make Sizzling Fried Red Snapper with this versatile and simple master sauce.





Master Chicken Broth




#103


Ming Tsai introduces a twist on a classic this week with Ming's Master Chicken Broth, infused with star anise, ginger and soy sauce. Ming cleverly enhances the Western staple with Chinese flavors to create unique dishes such as Ginger-Poached Chicken Breast, Hot and Sour Shrimp Soup, and Lemongrass-Coconut Chicken Soup. Well-known chef Michael Lomonaco arrives as Ming's guest, and together they stir up Shrimp and Vegetable Risotto.





Bittersweet Chocolate Ganache




#109


Indulge your chocolate craving with Ming as he prepares his decadent master recipe for Bittersweet Chocolate Ganache. Using this sublime sauce as a base, Ming then creates Warm Chocolate Soufflé Cakes with Cardamom Cream, Bittersweet Chocolate Pots De Crèmes and an amazing Asian Banana Split. Guest Pastry Chef Francois Payard prepares a tempting Chocolate Pastilla.





Five-Spice Chile Tea Rub




#114


This aromatic Five-Spice Chile Tea Rub adds a lovely smoky flavor and a spicy peppery bite to hearty winter meals. Using this delicious master blend, Ming creates a Tea Rubbed Beef Sirloin with Country Mash, Tea Braised Lamb Stew with Root Vegetables, and a Tea Rubbed Salmon with Scallion Lemon Rice. At the Japanese market Kotobukiya in Cambridge, Massachusetts, Ming instructs viewers on how to select the perfect loose tea leaves to make this rub. Then, guest chef Chris Schlesinger joins Ming and uses the master blend to make Chile Tea-Crusted Grilled Giant New Bedford Scallops with Aromatic Mango Slaw and Lime.





Butter Shortbread Dough




#120


Ming's amazing Butter Shortbread Dough creates cookies that are simultaneously rich, sweet, crisp and a melt-in-your-mouth experience. Easy to make and then freeze for perfect cookies anytime, this master dough can be baked alone or with Ming's flavorful additions. Blending spices, chocolate, or nuts with this sweet buttery dough, Ming turns out delicious confections like Five Spice Shortbread, Double Chocolate-Ginger Shortbread, and Caramel Macadamia Nut Crunch Cookies. He is then joined by guest chef Tricia Karter from the Dancing Deer Baking Company, who prepares two uniquely-flavored treats: Pepita Lemon Cranberry Shortbread and Parmesan with Pinenuts~





Tropical Fruit Salsa




#124


Tantalizing the taste buds, Ming elevates the traditional concept of salsa for a luscious dessert creation, Tropical Fruit Salsa. To learn more about how to pick the perfect fruit, Ming takes viewers to the Verrill Farms in Concord, Massachusetts, to see how melons are grown. Back at the studio, Ming makes a delightful Tropical Fruit Yogurt Parfait, Tropical Fruit Granita and Frozen Tropical Fruit Martinis. Then, guest chef Ana Sortun prepares the exotic Shredded Phyllo with Sweet Cheese and Tropical Fruit Salsa.





Five-Herb Vinaigrette




#126


The light nutty flavor of grape seed oil is expertly blended together with complex flavors of dried spices to create Ming's signature vinaigrette. At Verrill Farms in Concord, Massachusetts, Ming shares the secrets of growing these five special herbs. Then, showing off the versatility of this magnificent sauce, Ming makes a Marinated Tomato Salad with Sesame-Crusted Goat Cheese, Warm Rock Shrimp and Celery Root Salad, and Wok-Stirred Mushroom Salad. Guest chef Jody Adams uses the flavorful sauce to prepare Grilled Pork Tenderloin marinated in Ming's Five-Spice Herb Vinaigrette with Grilled Red Onion and Sweet and Sour Grilled Peaches and Spinach Salad.





Curry Tea Rub




#201


Ming Tsai kicks off the second season of Simply Ming with a once in a lifetime culinary expedition to South Africa with lifestyle guru and native Colin Cowie. First, Ming is in the studio to create his Curry Tea Rub – an exotic mix of fruity blackberry-tea and curry powder. Just rub it on and cook – what could be simpler? Ming demonstrates this easy technique by preparing Curry Tea–Rubbed Butterfish with Dried Mango Couscous. Then, Ming and Colin are off to South Africa to explore the famous spice markets of Durban and discover how 11 ingredients come together to create a wonderful house curry. This edible masterpiece is immediately put to work with the help of local chef Rachel Buchner who prepares BBQ Curry Tea Rubbed Ostrich with Grilled Sweet Potatoes and Fruit Salsa. Back in the studio, Colin whips up the mouthwatering dish of Spiced Cod with Tomato Sauce.





Shrimp Mousse




#202


Ming Tsai shares a childhood favorite, Shrimp Mousse, which still ranks high on his list of culinary cravings. One of the first things he learned to make in his Mom's kitchen, it got even better when he applied French techniques learned while in Paris. This airy mousse features 4 simple ingredients – shrimp, eggs, butter, and truffle oil – and can be used for instant, easy hors d'oeuvres of Shrimp Toast, a light first course of Steamed Shumai with Edamames and Lemon Broth and an entrée of Shrimp Crusted Halibut with Spicy Asparagus Salad. Who better to consult about finding the freshest seafood than the authorities of Boston-based Legal Seafoods? CEO Roger Berkowitz offers up suggestions of what to look for when selecting the perfect shrimp. Later, legendary chef Jacques Pépin joins Ming in the kitchen and uses the Shrimp Mousse in true French fashion, encasing whole shrimp with the mousse, terrine-style and serving up a Shrimp Cushion on a simple but delicious watercress salad.





Citrus Herbal Tea Rub




#203


Tea smoking — a classic technique of Chinese cooking — brings a wonderful smoky flavor to a myriad of dishes. With Ming's signature Citrus Herbal Tea Rub, green tea is perfectly complemented by the citrus taste of lemon, lime and orange zest while mint and ginger add an invigorating flavor to the irresistible mix. Using this master base to elevate the flavor of a few light and healthy dinners, Ming whips up Seared Tea—Rubbed Chicken Breasts with Celery Sauté and Rubbed Halibut with Orange-Fennel Salad. Then it's off to uncover the art of tea smoking at Blue Ginger, demonstrated by sous chef, Isaac Bancaco — who uses a mixture of uncooked rice, raw sugar, and tea, heated at the base of a wok, to slowly smoke and flavor a variety of dishes. Back in the studio, guest chef Martin Yan creates a savory Tea Rubbed Scampi with the citrus herbal mixture.





Spicy Black Bean Aioli




#204


With the help of a personal favorite – Spicy Black Bean Aioli – Ming reinvents some favorite casual eats. This master base marries the pungent salty taste of the Chinese black beans with garlic, ginger and spicy sambal to create a flavorful aioli. This tasty condiment adds a punch of flavor to Panko — Crusted Cod Fish Cakes, Skillet Chicken BLT Sandwich and a Grilled Mahi–Mahi Sandwich with Spicy Black Bean Slaw. Ming heads over to Blue Ginger to check out the innovative ways the light and flaky Panko crumbs are incorporated in a variety of the restaurant's signature dishes. Guest chef and seafood master Jasper White offers up the perfect hors d'oeuvres of Chilled Mussels with Spicy Black Bean Aioli.





Jasmine Caramel Sauce




#205


Ming makes the most delicious of sweets – caramel – even more heavenly. His Jasmine Caramel Sauce combines smooth caramel with a hint of floral jasmine tea, proving that even perfect tastes can be improved upon. This smooth concoction added to even the simplest of desserts can take them to a whole new level. Ming whips up a few desserts to satisfy his sweet tooth – from a delicate Toasted Almond Tea Cake, to the perfect combination of hot and cold that is his Jasmine Banana Caramel Sauce Ice Cream Sundae and finally a Toasted Sesame Nougat Bark that is just as delicious left plain or dipped in a decadent dark chocolate. Ming visits Tiny Trapeze Confections in the Boston neighborhood of Hyde Park and discovers that natural and organic ingredients create the richest caramel. Back in the studio, world-class pastry chef Gale Gand prepares her interpretation of the classic French dessert – a wonderful Pear Tarte Tatin.





Red Roasting Braising Liquid




#206


Having grown up in a culinary household, Ming reminisces that the warm aroma of a simmering Red Roast is one of his most vivid memories. His Red Roasting Braising Liquid perfectly mixes sugary rock candy, spicy ginger, hot chilies and wine, and is, all at once, sweet, salty and spicy. Ming takes this dynamic sauce and creates three very unique dishes with it – Red Roast Duck Legs with Sweet Potatoes and Daikon, and an incredibly tasty Lightly Braised Butterfish with Snow Cabbage. For the third dish, Ming grills up what he deems to be the most flavorful cut of beef, Rib Eye Steak, and serves it with a hearty Red Roast-Carrot Soup. Then Ming is off to T.F. Kinnealey in the South End of Boston, one of the premier suppliers of meats in the country to discuss shank and rib eye with the experts. Guest chef Iris Tsai, Ming's Mom, offers up Red Roast Shank Sandwiches made of meltingly tender beef shank that have been infused with all the rich flavors of the braising liquid – a favorite dish from Ming's childhood.





Cranberry-Teriyaki Glaze




#207


The tangy burst of fresh cranberries is often a flavor associated with the fall. Ming proves that the options for this petite fruit are virtually limitless when combined with a traditional teriyaki sauce. The result is a Cranberry-Teriyaki Glaze that adds flavor to dishes across a variety of culinary traditions. The glaze gives an incomparable flavor to Cranberry-Teriyaki Chicken on a bed of Garlic Bok Choy and Cranberry-Teriyaki Lamb Rack with Couscous Salad, while also keeping the meat wonderfully moist. For the vegetarian option of Cranberry-Teriyaki Sweet Potatoes Satays, Ming glazes spears of sweet potato with the savory sauce and gives them a finish of chives and sesame seeds. Then Ming travels to Oishii Sushi in Chestnut Hill, Massachusetts to see how versatile teriyaki is in the Japanese kitchen. Lidia Bastianich, the matriarch of Italian-American cuisine, creates the perfect fall dish of Oven-Braised Pork Chops with Red Onions, Pears and Cranberry-Teriyaki Sauce or Costolette Di Maiale Brasate Al Forno Con Pere – that captures all the wonderful flavor of the teriyaki with a traditional Italian dish.





Lychee Mango Puree




#208


Lychees, a perfumed exotic fruit that are delivered up as simple desserts after many Chinese meals, are reinvented here as a delicious puree. Lychees are known for their sweetness, but as Ming demonstrates with the Lychee Mango Puree, they are also fantastic in savory dishes when paired with mango and spicy jalapeno pepper. It's a sauce that adds an incomparable fresh and tropical sweet heat to a variety of familiar dishes – the sweet, slightly acidic mango perfectly complements the rich lobster meat in Ming's Lychee-Mango Lobster salad. The traditional hors d'oeuvres of scallops wrapped in bacon are given a new spin in the Scallop and Bacon Fried Orzo with Lychee-Mango Syrup, and a Mid-West favorite – the "Chicago Dog" – is given a shot of flavor with Lychee-Mango Corn Relish. Ming then heads down to the Legal Seafoods' processing plant on Boston's storied waterfront to speak with CEO Roger Berkowitz and check out how lobsters are sorted. Back in the studio, celebrity chef extraordinaire Todd English joins Ming to create a Brochette of Duck with Lychee, Mango and Fennel Slaw.





Tomato Kaffir Lime Salsa




#209


Salsas have surpassed ketchup as America's favorite condiment and there's a very good reason for that: versatility. They're the perfect way to add flavor to any dish. Ming's Tomato-Kaffir Lime Salsa brings both sides of the world together with lime - a key ingredient in western salsas and eastern curry pastes. For his version, Ming uses incredibly fragrant kaffir lime leaves. This classical Thai ingredient gives the salsa a bright citrus flavor. This master adds a new twist to three favorite grab and go dishes: Asian Lamb "Gyros" with Tomato-Kaffir Lime Tzatziki, a Salmon Burger with Tomato-Kaffir Lime Salsa, and a Tofu-Mushroom Quesadilla that features the satisfying texture of cheese without the calories. Chefs know that the best salsas are the result of using the freshest ingredients, so Ming heads to Marino Lookout Farm in Natick, MA to discover what types of tomatoes work best for certain recipes. Back in the studio, Ming proves that salsa's versatility doesn't have to end in the kitchen. The king of cocktails, Dale Degroff, joins Ming to make an Oyster Cocktail using the Tomato Kaffir Lime mixture.





Hot Water Dough




#210


Hot Water Dough, one of the essentials in Chinese cuisine, is just as useful in the American kitchen. Ming, is joined by the authority on Hot Water Dough - his mother Iris Tsai - and uses this versatile dough as the inspiration to create four very different hors d'oeuvres (ranging from classic pot stickers to a savory fried dough). Ming's version of one of the most popular appetizers in Chinese restaurants, Pork and Shrimp Pot Stickers, features a mouth-watering combination of diced shrimp, soy, scallion, ginger and pork in a Hot Water Dough wrapper. He then updates the traditional Italian dish of fried raviolis with his Crispy Lemon-Crab version. In this dish, the flavors of freshly picked crabmeat meld perfectly with scallions, honey, and jicama and the dish is served up a crispy golden brown with a lemony vinaigrette. For a simple but delicious treat, Fried Dough with Garlic - the savory version of the familiar sweet dough -becomes slightly caramelized when folded with scallions and a touch of sugar. Out of the fryer, the dough is immediately sprinkled with salt and rubbed with fresh garlic. Guest chef Iris Tsai serves her Xien Bing, delectable dumplings filled with a mixture of ground chicken, mushrooms, garlic and ginger.


<!Episode navigation here---> << previous 30 |

1-30 of 229

| next 30>>

©2013 American Public Television, WNET & WGBH • All Rights Reserved •

Terms of Use

The full regular schedule of Create will resume at 3 PM ET on Thu, July 5th. Thank you for your patience.


please enter your zip code.

ZIP:
Do not prompt me again