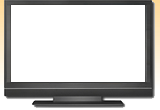 What's on Now!
Travel Tip: Using an ATM in Europe
March 15, 2014
Taste of Ireland
Seasoned with Spirit
New England Emmy-winning
Seasoned with Spirit
offers viewers a culinary celebration of America's bounty and combines Native-American history and culture with delicious, healthy recipes inspired by indigenous foods. Much more than a cooking series, it's a cultural adventure across the American landscape, where viewers meet Native-American peoples, see their environs, learn their history and traditions, and, best of all, sample their cuisine. Seasoned with Spirit is enhanced with a stirring musical score featuring today's top Native-American artists.
Loretta Barrett Oden, a renowned Native-American chef, food historian, lecturer and proud woman of the Citizen Potawatomi Nation, hosts the series. With her infectious humor and unstoppable enthusiasm, Loretta travels around the country to immerse herself in the lives and traditions of numerous Native-American tribes. She blends her passion for delectable food with engaging storytelling to create a series for viewers of all backgrounds.
From simple comfort foods such as sassafras shrimp gumbo to more exotic dishes such as grilled buffalo tenderloin topped with chokecherry jus, Seasoned with Spirit presents a culinary palette for every taste and a taste for every palate.
Beyond food, fun and history, the series also has a greater purpose. During the past 30 years, Native-American peoples have experienced an alarming rise in obesity and Type 2 diabetes. Some tribes, such as the Tohono O'odham in Arizona, have seen 70 percent of their population develop the disease. Tribal people, like many of the nation's citizens, have incorporated inexpensive processed foods into their diet — with disastrous health consequences. Seasoned with Spirit attempts to confront the problem by encouraging Native Americans and the rest of the country to reconnect with the natural foods of our heritage … those from the land. Buying and preparing food from local growers is always a healthy option, and as this series demonstrates, more and more Native-American tribes are recognizing the benefits of using traditional foods.
Distributed by: The Public Broadcasting Service (PBS)
Loretta Barrett Oden, host of the New England Emmy-winning Seasoned With Spirit, is a renowned Native-American chef, food historian, lecturer and proud woman of the Citizen Potawatomi Nation
<!Episode navigation here---> <!Episode lookup here---->



Gulf Coast Originals




#101


More than 6,000 years before the Acadian French (today's Cajuns) arrived in Louisiana, there were native peoples living and fishing in Louisiana's bayou country. A historical tour of this Gulf Coast region provides a lesson about native influences on Cajun cooking. Loretta cooks sassafras shrimp gumbo and spicy alligator sauce piquant.





Cuisine of the Desert Southwest




#102


Most people, when thinking of the cuisine of the southwest, think of Mexican food, but Native food in their traditional form are an exciting way of expressing this beautiful and rugged region of the country. During a visit with the Tohono O'odham Tribe of Arizona, Loretta joins the tribe for their annual 3-day harvest of Saguaro Cactus fruit. She also joins Mildred Manuel to prepare Wild Spinach with Cholla Buds and Chiltepine Peppers, Tapary Beans with Ribs, Ash Bread (slow-cooked in the ashes of a mesquite fire), and for a sweet refreshing drink, Mesquite Juice.





Return of the Buffalo




#103


There is a movement among native tribes to bring the buffalo back to the Great Plains to "promote cultural enhancement, spiritual revitalization, ecological restoration and economic development." Loretta travels to the buffalo range of Fred Dubray on the Cheyenne River Sioux Reservation in South Dakota to learn more. Wasna (sun-dried bison with chokecherries), wojape (chokecherry soup) and grilled bison tenderloin with a sage-chokecherry jus are on the menu.





Bounty of the River's Edge




#104


The people of the Yurok tribe live off the bounty of the Pacific Coast on the banks of California's Klamath River, harvesting salmon, shellfish, seaweed and edible wild greens as well as acorns that are ground and cooked in tightly woven handmade baskets. Loretta joins her Yurok friends for a feast of alderwood-smoked salmon, dried sirfish and eels, served with an exceptional sturgeon egg bread.





Food Upon The Water




#105


Wild rice -- manoomin -- is still harvested the traditional way by the Anishanabe, or Ojibwe, people of the Great Lakes region. Ricers and their families take canoes into the fields and hand-harvest the rice. After participating in the harvest, Loretta helps to prepare Winona LaDuke's favorite wild rice and maple syrup cake, which accompanies a lakeside first rice feast of buffalo, wild rice and cranberry-stuffed acorn squash, buffalo stew and ruby-red swamp tea.


<!Episode navigation here--->

©2014 American Public Television, WNET & WGBH • All Rights Reserved •

Terms of Use

The full regular schedule of Create will resume at 3 PM ET on Thu, July 5th. Thank you for your patience.


please enter your zip code.

ZIP:
Do not prompt me again