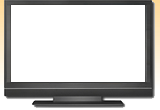 What's on Now!
Travel Tip: Using an ATM in Europe
April 26, 2014
Garden Home
Around The House with Matt and Shari
Join Matt Fox and Shari Hiller (formerly of HGTV fame) for fresh ideas to make your house a home.
The show features step by step projects and practical advice for improving your living spaces.
Also included are great ideas to solve your decorating dilemmas, and do-it-yourself home projects, plus recipes, kids' crafts, sewing projects and more.
Distributed by: The National Educational Telecommunications Association (NETA)
Coming soon
<!Episode navigation here---> <!Episode lookup here---->



What's My Style?




#101


Matt and Shari tackle the basics of decorating and home projects. They start with a basic lesson in decorating styles and how to create your own style. Then, Matt shows how to build your own work bench. Last, it's on to four different no-sew window coverings.





Color Our World




#102


If it "colors our world," Matt and Shari are talking about it today. Shari discusses the basics of color theory to help you in selecting color for your home interior. Then, Matt and Shari discuss paint basics along with tips and tricks for painting. Last, they'll teach the basics of creating floral arrangements and add color to your home at the same time!





Bedroom Inspirations




#103


Today's show teaches an easy way to decorate using an inspiration piece. Matt and Shari show how to create the bedroom of your dreams starting with a discussion of how to dress a bed. Then, Matt demonstrates how to create a custom designed closet organizer. Last, Shari teaches how to decorate, using an inspiration piece as a guide for all your decorating decisions.





It's A Wrap




#104


Things that wrap around other things! Viewers are walked through a brief history of home styles explaining the different looks and details. Then, Matt discusses insulating in your home. Last, Shari shows how easy it is to make a new cover for an old pillow.





Function First




#105


Function comes first on today's show. Matt and Shari teach how to draw floor plans to test things out before you have to move them around the room. Next, Matt shows ways to keep the garage functioning. Last, Shari creates a cool ribbon message board to keep you organized at home or in the office.





Bright Ideas




#106


Today's show focuses on how to have just the right lighting for your home. Matt and Shari discuss the three different kinds of lighting and answer the most common lighting questions. Then, Matt shows how to install motion sensors. Last, they show how to add drama or create a conversation piece in a room using wall decals.





All About Accessories




#107


The topic is accessorizing. The discussion starts with the best half dozen accessories to use. Then Matt makes a removable tile backsplash. Last, Shari demonstrates how accessories of all shapes and sizes can be put together or "displayed" to make them stand out and make a statement.





A Colorful Exterior




#108


Color is not just for inside your house. Matt and Shari show viewers how to bring color to the outside of their home. The first project is a floor cloth to brighten a front porch, deck, or patio. Then, Matt shows how to build a dog house. Last, they offer practical suggestions for choosing exterior colors for a roof, siding, trim, windows, garage doors, front doors, and accessories.





Reuse, Restore, Recycle




#109


Get a rewarding feeling by fixing something old up to look new again or find a new way to use something that may have been tossed out. Matt and Shari have great suggests for a recycling party. Then, Matt offers a recycling cart project. Last, Shari uses recycled fabric for a quilt project.





Great Weekend Projects




#110


Start the weekend with a seasonal centerpiece that the whole family can help make. Next, Matt shows how to keep your floors and carpets bright and clean. Last, Shari has some really quick no sew placemats and napkins.





Adding Embellishments




#111H


Embellishing items around your home is an inexpensive and fun way to make "one of a kind" decorative accents. Matt and Shari start out having fun making a ribbon tassel. Then, Matt works in the garage at a gift wrapping station. Last, Shari shows how to give a plain set of drapes some pizzazz by adding embellishments of trim, beading, fringe, ruffles and more.





Adding Embellishments




#111


Embellishing items around your home is an inexpensive and fun way to make "one of a kind" decorative accents. Matt and Shari start out having fun making a ribbon tassel. Then, Matt works in the garage at a gift wrapping station. Last, Shari shows how to give a plain set of drapes some pizzazz by adding embellishments of trim, beading, fringe, ruffles and more.





Exterior Details




#112


Today's show concentrates on exterior details with a discussion of shutters, window boxes, door knobs, and lighting. Then, Matt has a cool ladder platform project for those tricky high exterior projects. Last, they'll be painting and decorating clay pots to add color to a home exterior.





Wonderful Walls




#113


This show offers some great ideas for creating inexpensive and attractive wall art using fabric, calendars, scrapbook papers, and your computer. Then, Matt demonstrates tongue and groove paneling. Last, Matt and Shari demonstrate various painting techniques for a creative wall design.





Kitchens




#201


Today's show is a quick update on kitchens. We begin with the importance of accessories and how to quickly and inexpensively renovate a kitchen with simple updates. Then, we create new cabinets to fill in the space above older cabinets. Next, we'll sew a kitchen ensemble with a retro look. And finally, Matt creates a `chalkboard panel in the shop, perfect for the kitchen or any room.





Top 20 Common Decorating Mistakes




#202


Around the House travels throughout a home to find and fix 20 of the most common decorating mistakes. We begin in the family room with plant and clutter issues. Then, Shari heads to the bedroom for problems like too small nightstands. Next, we join Matt in the kids' room and bathroom for furniture placement and outdated accessories. Finally, we end up at Shari's craft table for some decorating dilemmas and solutions including picture frames and accessories.





Entries




#203


Your entry's decor says a lot about you, both inside and outside your home! We learn a little bit about making a color and style statement indoors and outdoors and create a new entry with accessories. Then, we learn about flooring from an expert, including types of materials and how to choose based on your family's lifestyle. We finish up with a home decor focal piece that reflects your personal style using photographs.





Dining Rooms




#204


Make your dining room a showpiece for decor as well as food. Today we'll dress up these blah dining room walls and learn how to display your favorite items in your china cabinet! Then, Matt teaches some furniture repair tips. Finally, Shari has a surprise project for easy and contemporary entertaining.





A Well Kept Exterior




#205


Today we look at ways to coordinate specialty windows with both your interior and exterior. Then, meet a professional home inspector to learn about ways to keep moisture out of your house and solve some common problems. Next, it's winterizing your home with simple tips. Finally make a garden angel for every season.





Family Rooms




#206


Today it's all about putting the "family" back into the family room. We'll figure out what that means and take the steps to make that room draw the family back in to spend some time together. We begin with decluttering and updating a family room. Then, we make an oversized ottoman with a special guest. Next, Matt builds a video game storage chest. Finally, Shari makes watercolor quilts - a new hobby, and a decorating accent for your home.





Master Bedrooms




#207


Let's get the furniture positioned right, update the bedding, get the colors in line and fix up the master bedroom. Shari will also make an upholstered headboard. Then, it's faux finishing for new nightstands with a special guest. Finally, we make simple decor updates with fabric and trim.





Multi Purpose Garages




#208


Do you have a little extra space in your garage? If not, you'll want to after we show you all the cool things you can do with it! We create a multipurpose space to start out and then create a themed party using the existing space. Next, learn the right way to paint a garage door with Matt. Finally, it's recipe time for a tropical themed party right in your garage.





Bathrooms




#209


A beautiful bathroom has certain requirements from keeping the grout clean to having enough storage for the guy and girl stuff. We begin with learning the secrets to a beautiful bath. Then, Shari makes a shower curtain. Next, it's time to clean grout and tile. Finally, create beautiful customized accessories with fabric and stick on trim.





Crafts for the Whole Family




#210


Crafting is a family activity for all ages. Our first project is making pom poms into flowers or as an accent on pillows and other crafts. Next, make a pet pillow - sewn and no sew versions. Then, make an outdoor welcome sign with Matt. Finally, learn to make felt bean bag buddies for all seasons.





Storage Solutions




#211


There's nothing worse than too little storage! We solve that dilemma today with ideas for kitchen storage. Then, Shari makes basket liners for fashionable storage. Next, it's an outdoor tool storage rack with Matt. Finally, learn some easy, hobby storage ideas.





Flea Market Finds




#212


We find our best stuff at flea markets, garage sales and Goodwill! Today we'll show you what we've found and how we are using it! We begin with a survival guide for successful flea market shopping. Then, Shari makes candle sticks from chair legs. Next, meet an artist that specializes in creating unique outdoor art from soldered, old tools. Finally, it's some of our favorite finds and how we use them.





Exterior Accessories




#213


We just can't stop accessorizing so now your exterior is going to get some sprucing up tips! We begin by dressing up a garage door. Then, it's all about vinyl trim details to change the look or style of your home. Next, it's a lesson on adding stone details and mixing grout. Finally, make a ladder toss game with Matt for outdoor fun.


<!Episode navigation here--->

©2014 American Public Television, WNET & WGBH • All Rights Reserved •

Terms of Use

The full regular schedule of Create will resume at 3 PM ET on Thu, July 5th. Thank you for your patience.


please enter your zip code.

ZIP:
Do not prompt me again