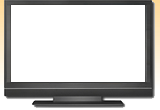 What's on Now!
Travel Website Predicts Flight Delays
Quilting Arts
The focus of Quilting Arts, Series 900 is finding your signature style. Programs feature: quilting with a touch of whimsy, personalizing your quilt projects, master quilters sharing their knowledge and experience, quilting for all seasons, exploring unique materials and tools of the trade, high tech approaches to quilting, and more. Quilting projects include: a name badge holder, pillows, a tablet cover, tote bags, wall art, a Christmas tree skirt, a water bottle cover, and a fabric collaged door nameplate.
Distributed by: The National Educational Telecommunications Association (NETA)
Coming soon
<!Episode navigation here---> <!Episode lookup here---->



Modern Day Quilting




#1001


Contemporary quilters are redefining just what modern means. First, Heather Jones presents a scrappy contemporary log cabin pillow with a modern quilt aesthetic. Then, meet Deborah Boschert for illuminated letters-using text as a design element for one-of-a-kind quilts. She presents a technique for creating monograms and initial letters out of foil paper. We finish up with expert Ana Buzzalino for the first of her machine quilting tutorials. Today she reviews accessories that make machine quilting easier.





Experimental Quilting and Surface Design




#1002


This episode introduces some experimental concepts using both thread and paint. Ellen Anne Eddy starts out with a demonstration of free-motion bobbin work with hand-dyed and metallic threads. Then, meet Marcia Derse as she shows us resist dyeing techniques for creating unique fabric designs with infinite color combinations: first is monoprinting, and then she shows over-dyeing with thickened dyes. Finally, it's lesson 2 with Ana Buzzalino: tips and tricks to make free-motion machine quilting easier.





Make It Work!




#1003


How do you make your quilting work? What determines if all of the elements come together in a harmonious way? This episode looks at some of the ways to have a finished project where all of the "pieces" come together! First, Helen Gregory shares a patchwork computer bag-it's the choice of fabric that makes this project work. Next, Deborah Boschert offers a lesson on combining a linear background composition with organic shapes in stitch or paint-two very different elements that "work". Finally, Ana Buzzalino provides another machine stitching lesson: how to make perfect free-motion feathers.





Free-Motion Work




#1004


Free-motion stitching is a favorite topic for art quilters; unique thread patterns are an all-important layer in contemporary quilting. We begin with Ellen Anne Eddy and her free-motion techniques for making flower motifs. She's making pattern-free embellished flowers with free-motion applique stitching. Then, meet Lindsey Murray for some of the best quilt storage and organization tips for both your machine and your studio. Finally, Ana Buzzalino presents lesson 4 of our free-motion stitching tutorials: using a basic free-motion machine quilting design in different configurations for interesting effects.





Quilts at Play




#1005


Quilting is all about having fun-don't take yourself or your quilting too seriously. We begin with Heather Jones as she stretches her improvisational piecing skills with an easy wall hanging. Then, Deborah Boschert is back to create a sheer silhouette over a dramatic fabric background with free-motion stitching and clever layering of materials. We finish up with Sophie and Luana Rubin for a youthful perspective on the process of learning to quilt.





Creative Quilting




#1006


Every once in a while we need to jump-start our creativity. Maybe it's finding a new source of inspiration or a new supply, and sometimes it's as simple as learning a new technique. This episode does all three. First it's simple shibori with Jeannie Palmer Moore: learn the art of resist painting. Then, meet Jane Davila. She creates watercolor-like quilts with free-motion stitching. We end today with the first of our UFOs-those unfinished projects in need of a little inspiration.





Paint and Dye




#1007


One key element of quilt design is fabric. Learn to create your own fabrics with paints and dyes for truly one-of-a-kind patterns. First, Marcia Derse begins with techniques for painting fabrics with silk screening paints. Hand painting fabric creates intimate marks and layers of color. Then, we move to unique postcards with Marlene Glickman. They feature dyed sheers, silks, and collaged fabrics. Finally, we move to another method of fabric manipulation with Michele Muska and machine needle felting. She creates felted trees of roving, yarn, and wool onto a premade red tree skirt.





Stitch, Quilt, and Finish




#1008


It's hard to define the common elements of an art quilt, but at the most basic level all have stitching, quilting, and finishing plus the added element of a contemporary attitude. This episode begins with a segment taped on location with Valori Wells: fabric designer, sewer, and quilter. She presents a modern quilt featuring paint, embroidery, machine stitching, and specialty fabric-for an integrated design. Then, Luana Rubin, trend expert and chair holder in the Color Marketing Group, returns to the show. Learn about two key trends in the industry today. We finish up-literally-with Jane Davila who shares edge-finishing techniques involving stitch, machine decorative stitching, and stitch and paint-all suitable for small quilts.





It's A Color Conundrum




#1009


Color has the ability to change the look and focus of a quilt, especially when it comes to fabric choices. Our guests on this episode change or modify their initial fabric choice for a brand new look. We begin with Rayna Gillman and a fabric makeover. She shows us how to print on cloth that needs a little help, with the express purpose of slicing it up and using in a free-form quilt. Then, meet color expert Judy Coates Perez for an overview of 500 color recipes. She's creating custom recipes for dyeing fabric based on the weight of the fabric and water to dye ratio. Finally Michele Muska creates felted placemats with Dresden and double wedding ring shapes in a traditional color palette.





Art Meets Stitch




#1010


This episode looks at thread and stitch and their impact on projects. Rebecca Kemp Brent starts us out with a small drawstring bag. All sorts of stitching is prominent, from the machine-embroidered redwork designs to the enhancements with needle felting, punch needle work, ribbon embroidery, and beading. Then, Rayna Gillman is back for a return visit featuring her slicing techniques with hand-printed fabrics to create free-form strip sets. Finally we have another returning guest: Jane Davila gives a lesson on combining stitch, fabric, and paper.





It's One-Of-A-Kind!




#1011


One of the trademark characteristics of art and artists is uniqueness. Artists pride themselves on taking a personal approach to the artistic process. This results in work that reflects their personality and is one-of-a-kind. Jo Fitsell is our first artist. She shares fabric marbling techniques to create layered and organic effects. Then, meet Jeannie Palmer Moore as she creates a unique canvas for the addition of color. Finally, Ana Buzzalino gives one final machine quilting lesson: using stencils as an aid for free-motion work.





Artfully Pieced




#1012


This episode looks at piecing and how we put together our fabric and color elements to create an artfully pieced quilt. It seems like such a simple concept but it's a new way of looking at your quilt. Kathleen Loomis starts us out with a lesson on piecing in art quilting. Follow her expert guidance for a new direction to take. Then, returning guest Ana Buzzalino takes us from sketch to stitch. She uses free-motion machine quilting to stitch vignettes from sketches and photographs. Finally, we have another edition of unfinished quilts and some ideas for finishing in our UFO segment.





Colorful Illusions




#1013


We often explore different ways to create unique surface effects with paints or dyes, and this episode's designers share some very interesting ways to add and take away color. First, Jo Fitsell presents a fabric marbling technique using stencils. Next, Jeannie Palmer Moore is back with a lesson on preserving the white! She shows us how to do resists on fabric using screen printing ink and then she brushes on color using dyes. We end today's show with another "Save my UFO" segment, where Pokey offers some ideas on saving an unfinished quilt.






#901


This show features quilting with a touch of whimsy. First is Susan Brubaker Knapp showing how to create a name badge holder featuring an owl. She discusses how to transfer images to fabric and then stitch them by machine. Then, Candy Glendening creates a pillow from hand-dyed fabric featuring a free-motion sketched botanical motif. Last is the first UFO of the season-those unfinished projects that you can't seem to finish-you'll love seeing the before and after of these designs.






#902


Learn to personalize your quilt projects on today's show. Margaret Applin begins with digital monoprinting using software and her personal imagery. Then, Judy Coates Perez has a tutorial on adding and removing color. You'll learn some insider tips for bringing your projects to life with color. Last is Barbara Olson sharing her serendipitous quilting technique on black fabric, on location in Cincinnati.






#903


It's all about the finished project-as style meets function. Designer Candy Glendening gets the show started with a tablet cover highlighted by her free-motion style of quilting. The botanical design adds an artistic flair to a functional project. Then, meet Terry White with a tote bag that reflects her whimsical style and features decorative machine stitching patterns. Last is designer Charlotte Angotti who shares her easy machine quilting tips on location in Cincinnati.






#904


Master quilters share their knowledge and experience. First is Susan Brubaker Knapp. Today she creates a firefly art quilt with a fun fiber technique for making the bugs shine. Then, it's the perfect beginner technique from Debra Gabel. She demonstrates raw-edge applique using fusing and then sewing. Last, Laura Heine provides tips for free-motion stitching and threadwork, on location in Cincinnati.






#905


Quilting for all seasons is featured on today's show. First, Judy Coates Perez has a lesson on choosing motifs for your quilting projects-her feature project is a tree skirt for winter. Then Pokey shares a lesson on sun printing-making colorful, one-of-a-kind fabrics. Last is Pat Sloan on location in Cincinnati, where she demonstrates making a fabric bracelet from scraps.






#906


Make it personal with your own signature touches. The show begins with Ana Buzzalino. She creates beautiful art quilts with various signature elements, including the use of hand stitching. Today she demonstrates three different hand embroidery stitches. Next, Pokey and Helen Gregory show how easy it is to make a colorful pillow embellished with designer ribbons. Last is Jamie Fingal on location for a lesson on making collaborative cloth-each person adds their own signature until the total design is finished.






#907


This show explores unique materials and tools of the trade. Artist Susan Brubaker Knapp begins with tools and techniques for painting on fabric. Along with a discussion of materials, she shares wholecloth painting techniques and demonstrates stitching through painted cloth. Then, Helen Gregory shares a tote bag design-what makes this bag unique is the designer ribbon embellishments. Last is Leslie Tucker Jenison on location for a lesson on making laminated fabrics.






#908


High-tech approaches to quilting are featured on today's show. First is designer Margaret Applin. She uses personal images to create home decor projects using the technology of Thermofax® screen printing. Then, Sarah Vedeler and Jeanie Sumrall-Ajero show how to use an embroidery machine to custom embellish and enhance a printed kaleidoscope design created on your computer. Finally, it's the second UFO of this season. Readers sent in their unfinished projects, requesting that other quilt artists finish them off; the results are stunning.






#909


Today's show explores the art quilt process from start to finish. Ana Buzzalino is first, sharing methods for finding inspiration-beginning with magazines, and then playing with color combinations and working in a sketchbook. Then, Pokey has some tips for printing designs on fabric using wood blocks. Last, Rhianna White Griffin is on location in Cincinnati for the "Text on Textiles Words as Design in Quilts" exhibit. Adding words to your quilts opens up a whole new aspect for surface embellishment.






#910


Today's show uses stitch and patchwork to create a personal touch. First, Diane Rusin Doran creates a strip-pieced patchwork water-bottle cover. Then, Elin Waterson demonstrates what she calls "free-style" free-motion quilting-quilting without a pattern or even a serious plan. Last, we are on location at the quilt show in Cincinnati for another exhibit with Rhianna White Griffin. This one features our neighbors to the north and the "O Canada" exhibit.






#911


This show explores stitching and thread in two very different ways. First is Helen Gregory demonstrating patchwork placemats-it's the free-motion threadwork that makes these placemats special. Next, Elin Waterson shows the ultimate in thread painting with an image created totally from thread. Last is another UFO-or unfinished object. Check out the before and after for a quilt makeover.






#912


Witness a color explosion on today's show. First, Diane Rusin Doran shows how to toad borders that will enhance your central quilt design. She also machine quilts the borders to integrate the design. Then, Judy Coates Perez has a lesson working with one of her favorite mediums-acrylic ink-for vibrant color on fabric. The show closes with another set of UFOs-unfinished projects from quilters and the solutions to complete them.






#913


This show focuses on contemporary approaches to quilting. Ana Buzzalino opens by showing how to take personal expression one step further: she shows feather and spiral quilting motifs accented with crystals-you'll recognize her signature style. Then, Pokey shares a fabric-collaged nameplate to display on your office or studio door. Last, Heather Jones is on location in Cincinnati. Learn about the modern quilt guild and the signature look of contemporary quilts.


<!Episode navigation here--->

©2013 American Public Television, WNET & WGBH • All Rights Reserved •

Terms of Use

The full regular schedule of Create will resume at 3 PM ET on Thu, July 5th. Thank you for your patience.


please enter your zip code.

ZIP:
Do not prompt me again