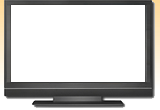 What's on Now!
Travel Tip: Using an ATM in Europe
May 2, 2015
Mexican Fiesta
Paint, Paper and Crafts
Paint, Paper and Crafts
is the "newest" show from the award-winning team at Cutters Productions. Hosted by Sloan Payne-Rutter,
Paint, Paper and Crafts
focuses on the widespread phenomenon of paper crafting and scrapbooking that has taken the craft industry and American public by storm. The series features a collaboration of painting, crafting and paper projects. It's a show that mixes the most exciting artistic aspects of Scrapbooking including decoupage, altered art, and card making. By putting them all together in one place,
Paint, Paper and Crafts
the destination viewing spot for answers, instructions and inspiration.
Distributed by: The National Educational Telecommunications Association (NETA)
Sloan Payne, Vicki Payne's daughter, followed her mother into the craft and TV production world. An experienced craft instructor and lecturer, Sloan has also written Paint! Paint! Paint! Easy Decorative Painting Projects for the Home.
<!Episode navigation here---> << previous 30 |
1-30 of 65
|
next 30>>
<!Episode lookup here---->



Scrap Your Old Canvas




#102


Kathy Cooper creates festive floor cloths; Sloan creates texture through paper tearing; and Debbie Coe shares scrapbooking stamps.





Tic, Tac, Tag




#103


Priscilla Hauser, the first lady of decorative painting, paints on fabric; Sloan makes thank you tags; and Kirsten Jones does dots and stripes.





A Soft Lesson




#104


Tom Jones gives a watercolor lesson; Sloan builds a gourd birdhouse; and Denise Tokarz shows how to make fancy boxes and fine folders.





A Smooth Finish




#105


Rusty Hughes gives tips for great glazes; Sloan shows how to gel; and Lauren Powell shares cracking good mosaic techniques.





A Gallery of Diamonds




#106


Wood refinisher Bruce Johnson spruces up drawer fronts with diamonds; Sloan showcases gallery glass applications for vertical surfaces; and sensational stationery designer Anna Griffin inspires you to try making tri-fold cards.





No Bones About It




#107


Suzanne Brymer brims with watercoloring tips; it's smooth sailing as Sloan wields a bone folder; Donna Dewberry shows how to make a painted wreath the one-stroke way.





A Place for Everything




#108


Kathy Cooper puts everyone in place by creating custom placemats; Sloan makes painted tote bags; and Debbie Coe gets down to the scrapbooking basics.





Etch & Sketch




#109


Acclaimed artist Nicole Kennedy gives a painting lesson; Sloan has something to crow about-a stenciled rooster decal; and Denise Tokarz leaves a lasting impression with embossing tips.





Age Old Crafts




#110


Clay artist Justine Ferreri shows you how to mold wonderful, whimsical figures; Sloan shares stamping techniques; and Denise Tokarz guides you through the art of calligraphy.





A Day with Picasso




#111


Wendy Painter opens your senses with lessons in abstract painting; and Sloan demonstrates decor-in-a-day stenciling.





Writing on the Wall




#112


Realist Harry Jarman offers an oil painting lesson; Sloan shares bright ideas for bulletin boards; and Anna Griffin gets busy with scrapbook stamping.





A Pocket Full of Fun




#113


Bob Nulf shares more great gold leafing ideas; Sloan shows how to put a happy birthday frog in your favorites birthday pal's pocket; and Donna Dewberry makes thoughtful folded paper thank you notes.





Ladies Start Your Paint Brushes




#114


Suzanne Brymer's back with another lesson in wonderful watercolors; Sloan gives you the lowdown on daubing glassware; and Debbie Coe zaps some laser scrapbooking clips your way.





Friends & Faux




#115


Gary Lord, the god of faux finishing, gives you a demo of this divine design technique; Sloan demonstrates how to make your own bouquet of gallery glass roses; and Kirsten Jones shares personalization tips for custom creations.





Dreaming-N-Color




#116


Catch a watercolor lesson from Cotton Ketchie; Sloan shows how pillowcase stamping can lead to sweet dreams; and Denise Tokarz helps you master pattern painting.





Butterflies & Flowers




#117


Priscilla Hauser returns with a lesson in painting beautiful butterflies; Sloan makes an impact with more embossing tips; and Lauren Powell shows how to gussy up your crafts with gallery glass.





Chicks-N-Sticks




#118


Sue Warden shares her creative decor tips for putting paper craft on canvas; Sloan pulls out the latest in paper punches; and Michael Jolly inspires you with vibrant, new cross-stitch and needlepoint creations.





Painting, Coloring & Scrapbooking




#119


Color loving painter Rebecca Rousseau gives you a brush up in painting trees; Sloan makes colorful magic with markers; and Laurie D. displays how to do a successful scrapbook spread.





It's in the Cards




#120


Cotton Ketchie comes back with another winning watercolor lesson; Sloan shares a nifty card kit; and Donna Dewberry gets busy creating painted slacks.





Glassy Creations




#121


Painter Bonnie Brooks offers a lesson in oil painting; Sloan goes through the many mosaic forms now available; Debbie Coe shows you how to make one-of-a-kind cards for all occasions.





It's Faux Easy




#122


Gary Lord finds easy ways for you to create fantastic faux finishes; and Sloan makes unique mosaic house numbers.





Tints & Textures




#123


Bob Rankin reveals texture tips in this layered lesson; Sloan creates a rooster plate; and Kirsten Jones demonstrates how to have a gallery glass party.





Decorating Sense




#124


Harry Jarman returns with another extraordinary oil painting how-to session; Sloan stitches up a lesson in ribbon embroidery; and Anna Griffin gives tips for creating one-of-a-kind, handmade greeting cards.





Special Effects




#125


Mel Steele gives a clear lesson in abstract painting; Sloan creates great glass effects; and Laurie D. tells how to incorporate cards and envelopes into your special scrapbook projects.





Feeling Crafty?




#126


Sue Warden creates a paper craft tray and candles; Sloan explains easy ways for super scrapbook embellishments; and Michael Jolly brings out some fun felt folk art.





Just for Mom




#201


Learn how to customize a book for Mom. Sloan's daughter Logan demonstrates and models some cute tank tops decorated with ribbons and Gary Lord demonstrates a bold faux finishing technique.





Brushing Up On Painting




#202


Artist Eric McRay gives great painting tips. Sloan creates fun frames with dots and stripes all tied together with ribbon and learn how to make a super coupon book.





Birthday Bonanza




#203


Turn your next birthday into a birthday bonanza using paper and stamps. Sloan creates a fun project of tic-tac-toe for the beach using a wooden box and rocks and Nancy Doubler gets your home in order with super stackable cubes.





Mood Lighting




#204


Get in the mood and learn how to turn candles and wire into dramatic lighting. Sloan makes memorable keepsake boxes and rulers that really measure up by using paint and rules and Shelli Gardner creates special occasion invitations.





Make Mine Monogrammed




#205


Sara Douglass gives home decor the personal touch through monogramming, Sloan makes a mosaic sunflower table top using stained glass and Ginny Roemer shows us how to make sure our keepsakes and treasures last a lifetime.


<!Episode navigation here---> << previous 30 |

1-30 of 65

| next 30>>

Support for Create is provided by snhu.edu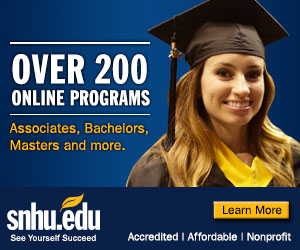 ©2015 American Public Television, WNET & WGBH • All Rights Reserved •
Terms of Use
The full regular schedule of Create will resume at 3 PM ET on Thu, July 5th. Thank you for your patience.

please enter your zip code.

ZIP:
Do not prompt me again