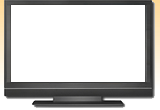 What's on Now!
Travel Tip: Using an ATM in Europe
April 25, 2015
On the Farm
Knit and Crochet Now!
Knit and Crochet Now!
highlights two of the craft world's most popular pastimes.
This entertaining series, hosted by Bret Bara, editor of
Crochet Today
magazine, features the top designers and experts in the field. In each episode, a rotating cast of guests demonstrates the most popular techniques for creating lace, purses, multicolored patterns, felting, socks and many other items. Field pieces also highlight the latest industry news, the best knitting and crochet blogs and include interviews with the top artists in color and apparel design.
In each episode, two talented and experienced needle artists — one knitting and one crochet expert — provide detailed instruction on a variety of projects. The series' experts include:
● Kristin Nicholas, a knitwear and stitchery designer, illustrator and author, is known for her artful use of color and stitch patterns.
● Former journalist Maggie Pace runs a successful business designing and distributing patterns and kits. She also has appeared on several national and local television programs, including DIY Network's
Knitty Grittyand
public television's
Shay Pendray's Needlearts Studio
.
● Fashion designer (and engineer by day) Robyn Chachula has been published in a number of national magazines and books, including
Crochet Today!
and
Interweave Crochet
.
● The kitschy, tongue-in-cheek designs of Drew Emborsky — "The Crochet Dude" — propelled the young, unknown artist onto the cutting-edge of the fiber design world.
Distributed by: American Public Television (APT)
Brett Bara works as a writer, designer, television personality, spokesperson and consultant in the craft and DIY (do-it-yourself) community. She hosts the Emmy-nominated public television series Knit & Crochet Now.
<!Episode navigation here---> << previous 30 |
1-30 of 42
|
next 30>>
<!Episode lookup here---->



Eco-Friendly




#102


Today it's all about eco-friendly yarn. Myra shows how to crochet a filet market bag and Maggie knits a fun cable scarf. Interview with Debbie Bliss.





Color Techniques




#103


Have fun with color with Drew's colorful crochet coin purse and Kristin's knit fingerless gloves. Interview with Gina Wilde of Alchemy Yarns.





Be Jewelled




#104


Learn how to make a stunning crochet beaded bracelet and felted knit cherries bracelet plus barrette. Interview with Norah Gaughan, creative director Berroco Yarn company.





Cozy, Comfy Afghans




#105


Kristin shows how to knit a stained glass afghan, that is sure to become a family heirloom and Drew crochet's a stunning granny afghan by Ellen Gormley. Interview with Susan Levin.





Unique Tools




#106


Maggie makes a unique scarf using the bloom loom and Drew shows how to make scarves using hairpin lace and broom stick lace. Interview with Louisa Harding.





Pampered Pets




#107


Today we show you how to pamper your pets with Drew's crochet plaid dog bed and Kristin demonstrates a super cute cat nip toy. Interview with Pauline Wall.





Fashion Forward




#108


Today we will show how to knit a wonderfully versatile cardigan by Norah Gaughan, and crochet a shaped pullover by Mary Jane Hall. Interview with Mary Jane Hall.





Warm & Welcoming




#109


Make your house a home with our comfy pillow projects. Kristin shows how to make a "Garter Ridge" pillow and Drew shares his crochet cabled pillow. Interview with Ellen Gormley.





One Day Projects




#110


Today it's all about stitching up a couple of quick projects. Maggie shares her felted knit make up bag and Myra works on a colorful bag by Marly Bird. Interview with Marly Bird.





Alternative Fibers




#111


Drew crochets a bowl using strips of fabric and Kristin knits a rug using old t-shirts. Interview with Sally Melville.





Great Gifts




#112


Maggie knits up a pair of quick slipper socks and Myra shows how to crochet unique shapes that turn into a scarf. Interview with Edie Eckman.





Creative Kitchen




#113


Kristin shows how to make a Susan Anderson apple dishcloth and Drew teaches how to make a scrubby dishcloth. Interview with Kristin Omdahl.





Baby Sweaters




#201


Today we have an adorable knit baby tux by Judy Lamb and a crochet dress by Robyn Chachula. We will also begin our afghan square of the week with the crochet "Crown" pattern and our tip is how to make button holes in both knit and crochet.





Slippers




#209


Two fun projects to keep your tootsies warm. Drew is sharing a pair of wild slippers and Maggie's pair have an interesting bonus lining. Both slippers feature slipper soles. Crochet square is "Cross Ripple" and Maggie will show us how to make a figure 8 cast on.





Wall Art




#301


Robyn shows how to make giant crochet motifs, designed by Linda Dean, that are perfect to hang on your wall and Kristin will take you through the steps of knitting 3 different patterns that are perfect for hanging up. Afghan square of the week is crochet Raised Chevron.





It's A Wrap




#302


Maggie will demonstrate how to knit a pattern stitch wrap in a quick chunky yarn, designed by Meghan Jones, and Ellen will go through the steps of making a wonderful crochet tunic by Jo'Elle Gallo. The square this week is a knit Bowknot.





Baby Sleeping Sack




#303


Snuggle up the wee ones in one of our baby sacks. Robyn has designed a colorful crochet sack and Kristin will take you through the steps of a knit hooded baby sack by courtesy of Simply Knitting. Afghan square is the crochet Raised Cluster.





Afghans




#304


Beautiful afghans are always a welcome addition to any home and this week Maggie will show us how to knit the Moth Wing afghan designed by Michael Del Veccio. Ellen is up next with the Quantum Granny crochet afghan designed by Carrie Carpenter. Knit square this week is the Scalloped Shell.





Sweaters




#305


Robyn is first up with a fashionable granny square sweater designed by Tammy Hildebrand and then Kristin will show how to knit a directional rib cardigan by Irina Poludennko. Afghan square this week is a crochet Scalloped Shell.





Light Up The Room




#306


Take a plain lamp shade and add a little knit or crochet to make it your own. Maggie will show you how to knit a lace stitch cover and Ellen will demonstrate a crochet shell stitch shade, designed by Carrie Carpenter. Knit Ice Storm is the square this week.





Socks




#307


Everyone loves knit or crochet socks and we have a pair of each for you. Robyn shows how to make crochet a pair of graphic socks designed by Jewdy Lambert. Next up Kristin takes you step by step through making a pair of striped socks by Lisa Carnahan. Square is crochet Cross Over.





Working with Fabric




#308


Incorporating fabric into your knit and crochet is easier than you think and Maggie shows how to make add knitting to a fabric dress, designed by Joan McGowan-Michael. Ellen shows how to make an adorable fabric and crochet baby blanket by Carrie Carpenter. Knit Lace Stitch is the square.





Scarves




#309


Robyn will show how to make a Tunisian scarf designed by Kim Guzman and then Kristin shares a color work knit scarf by Irina Poludennko. Afghan square is crochet Pretty in Pink.





Rugs




#310


Knit and Crochet rugs add a personal touch to any room. Meghan Jones designed a fun garter stitch rug and Carrie Carpenter designed a giant crochet doily for your floor. Square is knit Blue Berry Muffin.





Footstools




#311


Covering a simple footstool is a simple way to change the decor of your room. Robyn shows how to make a granny square cover and Kristin shows us a knit strip cover. Crochet Tricolor is the square.





Beading with Knit and Crochet




#312


If you want to learn how to knit or crochet with beads these two coin purses are the perfect starter project. Each on features a metal frame. Afghan Square is the Diagonal Bobble Stitch.





Gifts




#313


Handmade gifts are perfect for any occasion. Robyn will show how to make a thread necklace designed by Susan Lowman and Kristin will show how to make a cable stitch tablet case designed by Cheryl Murray. This week we will show how to finish up the afghan square of the week.





Throws




#401


Knit a Haxagon Throw with Maggie Pace, and crochet a floral throw with Robyn Chachula. Brett Bara demonstrates Entrelac knitting for a scarf.





Shrug It Off




#402


Ellen Gormley shows you how to crochet an award winning lace shrug, while Kristen Nicholas takes you through knitting a simple spring cardigan. Brett Bara teaches you to crochet a scarf with a lovely floral motif.





Animal Pals




#403


No child can resist these adorable stuffed toys. Maggie Pace shows you how to make the topsy turvy Elephant and Mouse by designer Susan B. Anderson. Robyn Chachula shows you the steps to crocheting a clever Woodland Fox. And Brett Bara takes combines sequined yarn and fur yarn for the Snow Bunny Scarf.


<!Episode navigation here---> << previous 30 |

1-30 of 42

| next 30>>

Support for Create is provided by snhu.edu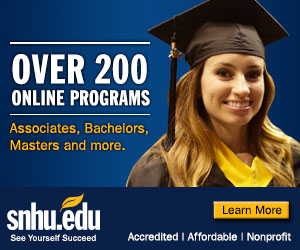 ©2015 American Public Television, WNET & WGBH • All Rights Reserved •
Terms of Use
The full regular schedule of Create will resume at 3 PM ET on Thu, July 5th. Thank you for your patience.

please enter your zip code.

ZIP:
Do not prompt me again