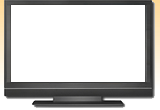 What's on Now!
Travel Tip: Using an ATM in Europe
March 15, 2014
Taste of Ireland
Sing for Your Supper with Bob Waggoner
SING FOR YOUR SUPPER WITH BOB WAGGONER is a unique, culinary reality show hosted by award-winning chef and author Bob Waggoner. California-born and French-trained, Waggoner seeks to demystify the preparation of elegant French cuisine while adding a distinctly Southern flair to each dish. The 13-part series takes place before a live audience on the stage of Nashville's historic Ryman Auditorium. In each episode, Waggoner calls upon a guest from the audience to assist him, along with a sommelier and a country music artist, whose favorite recipe serves as the inspiration and centerpiece of every episode's meal. As thanks, these musicians must then "sing for their supper." Performers include: Grammy® winner Amy Grant; singer and actress Jana Kramer (One Tree Hill);Lauren Alaina, a runner-up on American Idol;singer-songwriter Sarah Darling; country up-and-comer Brett Eldredge and contemporary Christian musician Brandon Heath.
Coming soon
<!Episode navigation here---> <!Episode lookup here---->



Eared Foie Gras/Beef Tenderloin with Amy Grant




#101


Bob serves up a beautiful Skillet-Seared Foie Gras over a sweet potato mousseline with candied pecans in a maple-yuzu vinaigrette. Next, he and the audience "chef of the day" create a delectable Seared Angus Beef Tenderloin over Pencil Asparagus, accompanied by pearl onions and smoked bacon-thyme jus and paired with a luscious cabernet. Guest Performer: Amy Grant. Nearly 30 years ago Amy Grant began embracing fans with a heartfelt singer-songwriter style mixing elements of pop, folk and country. To date, Amy is a six-time Grammy Award-winner.





Seared Diver Scallops/Chicken Breast with Brett Eldredge




#102


Chef Bob Waggoner prepares an appetizer of Seared Diver Scallops over sauteed fennel in a sauvignon blanc, caper and sun-dried tomato sauce. For our entree, Bob whips up Seared Organic Chicken Breast over Sunchokes in a fresh sage and brown butter jus. Guest Performer: Brett Eldredge. Country up-music's rising star Brett Eldredge grew up listening to records from Ray Charles to Frank Sinatra. Brett is finally getting the chance to share a story of his own with his debut album and new single, "Don't Ya."





Duck Breast Salad/Lobster Tempura with Jana Kramer




#103


Bob serves up a unique Warm Duck Breast Salad with sun-dried cherries in a port & pomegranate molasses dressing. Next on the menu is Maine Lobster Tempura served over Tennessee stone ground grits, scented with lemon in a vermouth, pear tomato and opal basil sauce. Guest Performer: Jana Kramer - The multi-talented Jana Kramer has already had success with three songs that were featured on The CW's series "One Tree Hill." With her sweet, country style and emotionally moving songs, Jana sold over 150,000 digital singles within the first six months of their release.





Wild Shrimp/Elk with Craig Morgan




#104


Bob serves up today's appetizer, Fried Wild American Shrimp with Fennel and an Avocado Mousseline in a lime-shallot vinaigrette. Bob and his guest chef of the day then prepare a very special entree, Elk Loin with a compote of blueberries, caramelized apples and sweet onions in a port reduction sauce. Grand Ole Opry member Craig Morgan supplied the elk, which he bow-hunted during a recent expedition to New Mexico. Guest Performer: Craig Morgan - Craig Morgan's impressive body of work includes 14 Top Ten hits. A member of the Grand Ole Opry, Craig is also the host of Outdoor Channel's #1 rated hunting show, "Craig Morgan: All Access Outdoors."





French Brie Omelet/Red Grouper with Erin McCarley




#105


Bob teaches us how to fold an omelet hands-free and serves up his rendition of a French Brie Omelet with Asparagus, Smoked Bacon and Thyme. There are never too many cooks in his kitchen as Chef Bob invites an audience member up to the cooktop to prepare one of Bob's favorite dishes, Red Grouper over a Wild Mushroom Ragout in a red wine butter sauce. Guest Performer: Erin McCarley - Exciting new talent Erin McCarley, a San Diego native, was discovered at the SXSW Music Festival by Universal Republic Records in 2008. Erin has written songs for and appeared in the ABC hit show, "Nashville."


<!Episode navigation here--->

©2014 American Public Television, WNET & WGBH • All Rights Reserved •

Terms of Use

The full regular schedule of Create will resume at 3 PM ET on Thu, July 5th. Thank you for your patience.


please enter your zip code.

ZIP:
Do not prompt me again