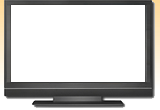 What's on Now!
Travel Tip: Using an ATM in Europe
May 2, 2015
Mexican Fiesta
Scrapbook Memories
Each week is a party on
Scrapbook Memories
and as the saying goes - "The More the Merrier!"
Scrapbook Memories
, invites you to join in the weekly festivities with some new friends. As a special feature this season, leading editors of the most popular scrapbook publications join hosts, Julie McGuffee and Beth Madland as co-hosts. With beginner scrapbookers in mind, another new friend, Laurie Smith, joins the series with a brand new bi-weekly feature of fun beginner techniques. And let's not forget our longtime friend Barbara Kotsos is back with computer and digital scrapbook.
Distributed by: The National Educational Telecommunications Association (NETA)
Beth started scrapbooking while working on end-of-year albums during high school. Once the host of the number one morning news show in Lexington, Ky., she decided it was more fun demonstrating scrapbooking than covering the latest hard news story.
Julie McGuffee, a scrapbooking pro, has authored more than 30 how-to, arts & crafts and decorative painting books. Originally from England, she has lived in the U.S. for more than 25 years with her husband, two children and a succession of dogs.
<!Episode navigation here---> << previous 30 |
1-30 of 78
|
next 30>>
<!Episode lookup here---->



Remember When ... More Than Memories




#1002


How has scrapbooking changed over the last 10 years?Heritage scrapbooking was a big part of the roots of scrapbook - so Julie Stephani, our guest host opens the show with a family tree design. Laurie Smith has a lesson just for beginners; over 6 weeks she's going to build a beginner album - today it's choosing the album. Next is a ribbon project - ribbon used to be hair bows and dress up - but it's on our pages now too. Barbara Kotsos has fun with digital doodling in her segment. The last project features one of our favorite tools from More Than Memories and today too - decorative edge scissors are a basic always.





Remember When ... The Kids Were Little




#1003


They are only little once - preserve those precious moments on a scrapbook page.Suzanne Walker opens the show creating a page that features some of her favorite kids. Next, it's kids' camp and digital scrapbooking with Barbara Kotsos. Stacy Caron demonstrates a technique using rubber stamps and dies. Next it's a matchbook style album for the little ones - but adults love it too. Nancy Hill is back with some unique projects featuring chipboard letters and embellishments.





Remember When ... Heritage




#1004


Important people and events from our past can be preserved in creative ways using special techniques.Guest host Wendy Smedley offers a simple heritage themed project. Laurie Smith returns with our beginner segments - today features the second step in building an album - developing a color scheme. Nancy Hill demonstrates several card designs using embossing and chalk. Next is making digital ribbon with Barbra Kotsos. The last project features a wedding heritage photo enhanced with embossing.





Remember When ... High School




#1005


There are lots of memories, from proms to graduation, to preserve from high school days.Melanie Bauer demonstrates a graduation page layout, sure to inspire. Then its step 3 of building an album with our beginner's expert Laurie Smith - today is basic layouts. Sara Naumann's project features fabulous folds. Next is word art and our digital segment with Barbara Kotsos. Nancy Hill shows how to create card and page designs with innovative ribbon techniques.





Remember When ... Life Was Simpler




#1006


Quick and simple techniques can make scrapbooking even easier and more fun.Guest host Wendy Smedley opens the show with a fun and easy project. Barbara Kotsos keeps it simple with quick digital matting tips. Next Melanie Bauer returns with another very simple project. Heather Lancaster's project features the simple and elegant look of embossing. Julie and Beth demonstrate an incredible envelope album technique.





Remember When ... Craft




#1007


Many traditional craft techniques are being rediscovered and used to create current scrapbooking projects.Guest host Leslie Ayres presents the show's first project using a glass etching technique. Barbara Kotsos demonstrates masking using the computer. Stacy Caron joins us with a project featuring wire and metal used in a very new way. Decoupage is back and better than ever with Nancy Hill. Suzanne Walker has one last crafty technique on a scrapbook layout.





Remember When ... Back to Basics




#1008


Tools and embellishments were not in abundance like they are today -new is great but we can't forget the basics.Julie Stephani takes scrapbooking to its simplest level with basic layouts for 1-5 pictures. Laurie Smith - our beginner expert has step 4 of building your first album - today is the all important journaling. Suzanne Walker joins us with a basic page. Barbara Kotsos demonstrates basics with a digital twist - easy photo books using your computer. The last project features a new type of album incorporating pockets and hinges.





Remember When ... Weddings




#1009


Remember weddings - your own, your parents, your friends - this is a major life event that deserves your best scrapbook techniques.Jinger Adams opens the show with a watering can project for a wedding, shower and so many other occasions. Next is the 5th beginner's idea from Laurie Smith as she builds an album. Today is titles and stickers. Melanie Bauer returns with a Heidi Grace design. Barbara Kotsos offers scanner tips during her digital segment. Sara Naumann demonstrates scrapbook projects featuring transparencies.





Remember When ... Babies




#1010


Hug, kiss and squeeze them - capture those moments because they pass so quickly.Leslie Ayres returns as guest host with an adorable baby page and a technique for making plush pillows. Laurie Smith presents her beginner tips with the last step of her album - adhesives. Heather Lancaster is back with a dimensional frame perfect for baby photos. Barbara Kotsos demonstrates silhouetting - a fascinating technique for kids photos. Melanie Bauer presents a design entitled "and then there was you".





Remember When ... Sports




#1011


Championship games, awards, friends and more - there are so many opportunities for remembering.Heather Lancaster is the guest host for this show. Hosts Julie and Beth demonstrate a soccer page using circle and star shapes. Barbara Kotsos goes skating and surfing in the digital segment. Jinger Adams has a key chain rack to personalize for kids and adults. Next are featured some sports pages for kids to create themselves. Last is a handmade album project.





Remember When ... Special Days




#1012


It doesn't have to be a birthday or anniversary, any special memory makes the day significant.Stacy Croninger demonstrates sweet 16 birthday cards to open the show. Julie and Beth give a short review of some of the newest scrapbook titles. Stacy Caron features paint and stamping on a wedding page. Barbara Kotsos demonstrates photo journaling in the digital segment. Lastly, Nancy Martinez creates a matchbook mini album.





Remember When ... Vacations and Travel




#1013


Everyone wants to remember that special trip - it might have been to an exotic place or maybe a family visit -we create so many memories on a trip away.Guest host Suzanne Walker presents a scrapbook page with memories of a very special vacation. Next, it's resizing photos on our digital segment with Barbara Kotsos. Heather Lancaster is back with a memory tin album designed for a vacation. Last, Nancy Hill stitches up a page without a needle and thread.





Sparkle and Glitter




#1101


Stacy Julian joins the show with inspiration behind why we scrapbook - the concept is how to keep it simple. Melissa Inman shows how to add glitter to chipboard. Barbara Kotsos is back this season with digital scrapbook ideas; her first segment is using index sheet prints in your pages. Wendy Hudnall features clear stamps and patterned paper on a page. Linda Sattgast has the show's second digital project showing how to turn a photo into a pencil drawing. Last we finish up with how to make your own custom glitter paper.





Stamping




#1102


Stacy Julian gets us started with making a plan and sticking to it with the big picture. Stacy Croninger presents a feature stamping project; a Miss U card. The digital segment is how to make fake postage stamps - not for mailing but for our pages! Then, how to stamp on acetate and other surfaces. Linda Sattgast uses software for cropping to enlarge - not reduce. Last up Sonja Cox. features wildlife stamps.





Metal and Metallics




#1103


Stacy Julian has a tip on people and relationships. Julie Stephani shows how to make your own metallic paper. Barbara Kotsos has a digital tip on repurposing your photos. Stacey Caron embosses and cuts metal in just a few short steps. On our second digital tip Linda Sattgast shows how to make a metal frame digitally. Last up is how to create a metallic deckle edge plus a few other tips.





Letters




#1104


Stacy Julian discusses the big picture on scrapbooking with an idea on celebrating your personality. Wendy Smedley has a feature letter project. Barbara Kotsos shows how to use text or even photos as background paper. Our scrapbooking is off the page with Heather Lancaster and a fantastic personalized tin purse. Linda Sattgast creates a monogram. Amy Pilkington has one last letter idea.





Small, Smaller, Smallest




#1105


Stacy Julian's Big picture message is colorful you. Heather Lancaster starts big with a journal but scales down to a note pad and sticky note pad - all in the same design. Barbara Kotsos has a digital tip on how to fade part of a photo to create a space for journaling. Guest Kristine Widtfeldt creates mini card albums. Then it's more digital scrapbooking with Linda Sattgast and adding a touch of color with your computer. Our last small project is a tag, card and mini album, all featuring outdoor patterns.





Stickers




#1106


First its inspiration time and the big picture on sharing pictures with Stacy Julian.. Melissa Inman has more sticker fun and how to create frames and shapes from word strip stickers. Barbara Kotsos show how to create an Andy Warhol effect with your computer. Then it's more digital with Wendy Hudnall and a digital album. Linda Sattgast continues the trend with software and how to use a "high pass filter" - it sounds technical but is so easy. Last we have the newest look in stickers to wrap up the show.





Texture




#1107


Stacy Julian starts us out with her concept of "having fun" scrapbooking. Stacy Croninger's shows more textured pages. Next is summer vacation time with Barbara Kotsos and digital scrapbooking. Kristine Widtfeldt has a lesson on creating your own textured paper. Linda Sattgast teaches us how to use the digital cookie cutter. Last up, is one more look at creating the look of texture in a unique way.





What's New




#1108


Stacy Julian starts out with a feature on what she calls the digital triage. Ann Cabrera demonstrates a mini book - a very new and trendy one. Barbara Kotsos has the cure for writers block. Next it's the hot technique of doodling. Linda Sattgast shows how to fix color cast. Last Katie and Corrie Risting show us glaze and pastel techniques.





3d




#1109


Stacy Julian has the big picture and using memory triggers in your scrapbooking. Julie Stephani features scrapbooking on 3D objects like blocks, purses and even lampshades. Next Barbara Kotsos has a digital segment with a baby theme. Jinger Adams creates a unique shadow box. Linda Sattgast shares another software technique for creating theme pages. Last up Amy Pilkington creates a lasting impression.





Albums




#1110


Stacy Julian shows how to make a scrapbook quick and easy by working ahead of time. Wendy Smedley has album solutions. Then visit ancestry. com with Barbara Kotsos. Next its paper flowers with Kristine Widtfeldt - one flower lots of different colors. Linda Sattgast creates a mini album using a computer and existing pages. Last up it's a plastic album cover and easy decorating.





Finishes




#1111


It's all about visual communication with Stacy Julian. Sonja Cox introduces different ways to use white core cardstock. Next its garden theme templates - the layout is all done for you with Barbara Kotsos. Ann Cabrera shows how to transfer images using a hot laminator. Linda Sattgast is next creating a sepia finish on photos and pages using a computer. Last up it's a glaze finish using rubber stamps and no embossing powder or heat.





Embellishments




#1112


Stacy Julian brings us back to the basics with how to make scrapbooking personal. Sara Naumann joins the show with all about distressing and altering. Then, its time to match fonts to the theme page with digital tips from Barbara Kotsos. Sonja Cox is back with a technique to alter chipboard. Linda Sattgast shows us a variation on the postage stamp technique using any shape. Last of all we've got ways to alter any surface - metal, plastic, glass and of course paper.





Beginners




#1113


Stacy Julian introduces a theory on color organization. Katie and Corrie Risting join us with an easy beginner technique using stencils. Barbara Kotsos talks about themes as they relate to digital pages. Then Sara Naumann shows how to use coordinated materials to take the guess work out of planning a page. Linda Sattgast has a beginner technique that makes pages stand out - making them monochromatic. Last up Jinger Adams has a perfect first project - an ABC preschool book.





Office Supplies




#601


Hosts, Beth Madland, Michele Gerbrandt, and Julie McGuffee return with a new series packed with innovative techniques and inspired creations like: turning those everyday office supplies into creative embellishments for your scrapbook pages! Guest, Joe Callahan has some valuable preservation tips to share and Paula Hallinan creates a beautiful stained glass window page using only one stencil. Barb Kotsos has a computer tip for placing text over photos. Beth wraps up this show with a look at an easy to use label maker.





Album Covers




#602


This show uncovers creative and unusual ideas for album covers. Beth and Julie create special heritage pages utilizing creative border punch ideas while Michele shares the effects of color intensity. Barb Kotsos shows how to make easy and creative calendar pages with your computer and then Michele has some lovely wedding page ideas for you. Julie finishes off this show with a beautifully designed album.





Retro Look




#603


It's a cool and groovy show as Beth, Julie and Michele get into the Retro Look! Guest, Lynda Musante creates a fun page designed around circles, and then Beth shares a page highlighted with iridescent chalk. Barb Kotsos returns with tips for changing your color photos to black and white. Lori Pieper has some wonderful scrapbook pages and memory keepsakes to make using fabulous butcher block papers. Michele closes out this show with over the top wedding pages.





Challenges - Just How Many Pictures Can You Get On a Page?




#604


Have we got a challenge for you.just how many pictures can you get on a page? You'll want to tune in and discover how our hosts meet this challenge. Julie designs a beautiful seasonal card using the technique of spirelli (string art). Guest, Joe Callahan returns with a valuable tip for using adhesives and then Barb Kotsos will demonstrate how to use a photo as your layout background. Julie wraps this show up or should we say "raise it up" with a look at 3D applications for your pages.





What Will They Think of Next?




#605


Julie, Beth and Michele share some of the most innovative ideas, and embellishments that scrapbooker's have to choose from today. Guest, Amy Alfaro shares exquisite page designs that honor our men and women in the armed forces. Paulette Jarvey returns to the show with creative paper techniques, and then Barb Kotsos shows how to use ink jet transparencies on scrapbook layouts. Beth will close out the show with fun artwork ideas from kids.


<!Episode navigation here---> << previous 30 |

1-30 of 78

| next 30>>

Support for Create is provided by snhu.edu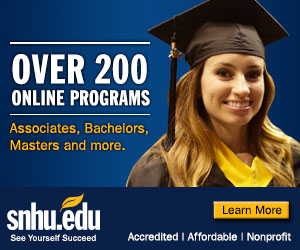 ©2015 American Public Television, WNET & WGBH • All Rights Reserved •
Terms of Use
The full regular schedule of Create will resume at 3 PM ET on Thu, July 5th. Thank you for your patience.

please enter your zip code.

ZIP:
Do not prompt me again