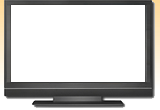 What's on Now!
Travel Tip: Using an ATM in Europe
May 2, 2015
Mexican Fiesta
Quilt Central
This season of
Quilt Central
build on its' award winning reputation by introducing a new male host! The dynamic series shot on location and at the Quilt Central Academy, this season
Quilt Central
continues with educational and exciting segments. Reaching out to every viewer, from the beginner to the professional quilter, with both traditional and groundbreaking techniques,
Quilt Central
is a fresh perspective on a classic genre.
Distributed by: The National Educational Telecommunications Association (NETA)
The daughter of a seamstress and fashion designer, Janie Donaldson picked up techniques from her mother and was sewing by the age of three. With more than 24 years of longarm quilting machine experience, she loves to educate those who want to learn quilting.
<!Episode navigation here---> <!Episode lookup here---->



Cottage Style




#501


Add a cottage look to any decor; painting on quilts; visit to a silkweaver museum in France; new ways display quilts, antiques and more.





Inspiring Traditions




#502


A fiber artist plays with color; find out what "McTavishing" is; visit a quilt show in Montana; and stenciling on your quilts.





The Fabric of Life




#503


Learn how to make your own free form lace; the history of fabric at a French museum; thread selection secrets; and discover how to help lost quilts become found.





Fashion Nation




#504


Make your own patchwork fabric; create a bog jacket; adding embroidery to a jean jacket; and embellishing ready to wear for your personal style.





Fairy Delight




#505


Making some winsome woodland fairies; feathers will fly with these quilting techniques; thread is manufactured in Germany's Black Forest; and digitized embroidery.





Heart and Home




#506


A pretty pocket wallhanging that doubles as a family message center; dressing up your pillowcases; a prayer quilt ministry that touches the lives of those in need; and a quick scissors case makes a thoughtful gift.





Folk Art Gallery




#507


Quilts depicting classic wildlife images; easy elegant applique; secrets to color setting and quilt cleaning; and folk art design with wool felt tops the table.





In Stitches




#508


Simple and kid friendly quilts; patterns for those difficult blocks; learn about ABC quilts; and a machine embroidery sampler is so easy.





Child's Play




#509


A clever storytime quilt that becomes a pocket pillow; how to reverse applique blocks into your quilt; how to clean those dimensional quilts; and make some quick and easy pillowcases. Coming up next!





Someone's in the Kitchen




#510


Easy appliance covers; and a visit to an artful cafe; interlocking pantographs; go to Montana for some country cooking; dress up a table, or anyplace, with fabulous fowls.





New Horizons




#511


Turn any design into a useable pattern; connecting flowers with garden branching; tour a French village winery; and create a tropical landscape with snippets of fabric.





Postcard




#512


Making a photo memory quilt; how to frame your quilted artwork; see the sights of France and Germany; and discover some new ways to use quilt display systems.





A Bit of Country




#513


A bear paw wallhanging; make trees and stars like a quilting pro; create a dimensional look with leaves and acorns; and take a retreat to quilt in Big Sky country.





Bridging The Generations




#601


Listen to the heartwarming stories from four families on how quilting has been passed on from one generation to the next. Meet Quilt Central's newest addition, Dave Martelli, the Tool Guy.





Taking The Work Out of Quilting




#602


Learn how quilting patterns, creative stitches and inventive tools can make finishing your projects fun and easy. Check out Machine Quilter's Showcase held in Springfield, Ill.





It's All About Fabric




#603


From concept to creation, learn all about fabric, fabric challenges and hand painted fabric. Visit Quilt Market in Pittsburg, Penn.





Stained Glass




#604


Stain glass quilts are beautiful and can be easily made with our techniques and tools. Duplicate your favorite stain glass pattern, design your own, create a stain glass landscape or add sparkle to a room with a stain glass lampshade.





Self Expression




#605


Learn fabric dyeing and fabric manipulation from two very creative quilters. Use your iron as an embellishment tool and enjoy a gallery tour in New Mexico at "Thirteen Moons Gallery."





Handsome and Rustic Style




#606


Men in quilting, from inventors to award winning quilters, join them for their techniques and stories on how quilting entered their lives and why it has made an impact on them.





On Angels Wings




#607


Angels are the inspiration for these home décor projects, a wallhanging, pillows and decorative dolls. Learn about a charity that helps children through quilt making.





Getting Dressy




#608


Everyone loves to get dressed up! Dye a velvet scarf and sew a reversible coat that can be worn for high fashion or in the rain. Create garments on the longarm and meet the woman who created the jewelry worn by the hosts thru out the series.





Pine Cone Hollow




#609


Let the diversity of the Log Cabin get your creative juices flowing. From creating the quilt top to choosing the quilting pattern, Log Cabin is the topic.





Quilting for Children




#610


Interest children in the arts and quilting with a workshop for children held at the quilt museum and teach them concepts with fun and easy painting projects.





Quilt Care




#611


Learn all about caring for those loved quilts, new and old and discover how to help lost quilts to become found. The five part perfect bedspread lesson begins. Quilt labels are a must and we'll show you how easy they are to create.





Dazzling Looks Made Easy




#612


Create a one-of-a-kind umbrella, partake in part two of our perfect bedspread lesson, learn how you can help find a lost or stolen quilt and make the Fan Block without wasting fabric!





Enhancing The Christmas Season




#613


Make a decorative watchband and gift bag. Quilt with a beautiful poinsettia pattern or make a quick "Snippet" project to decorate with or give as a gift. It's never too early to prepare for Christmas!


<!Episode navigation here--->

Support for Create is provided by snhu.edu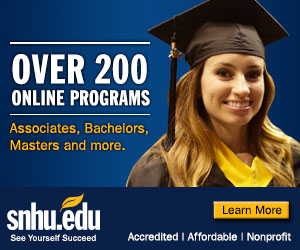 ©2015 American Public Television, WNET & WGBH • All Rights Reserved •
Terms of Use
The full regular schedule of Create will resume at 3 PM ET on Thu, July 5th. Thank you for your patience.

please enter your zip code.

ZIP:
Do not prompt me again