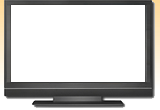 What's on Now!
Travel Tip: Using an ATM in Europe
April 18, 2015
Boston Strong
Passport & Palette
Passport & Palette
represents the next generation of art education on television. The series invites viewers to see the world through the eyes of acclaimed master artists, including en plein air painter Kevin Macpherson, still-life artist Joe Anna Arnett, watercolor specialist James Asher and outdoor painter Kenn Backhaus.
Cameras follow the artists as they travel to some of the most picturesque locations in France, Switzerland, Guatemala, Italy, Canada and the United States, select their painting subjects and create new landscapes, still lifes and portraits. Along the way, the artists discuss their unique approaches to their work, as well as their mental process, influences and style.
Distributed by: American Public Television (APT)
Coming soon
<!Episode navigation here---> <!Episode lookup here---->



Kevin Macpherson/Landscapes/Saint-Pierre-De-Maille, France




#101


Landscape painter Kevin Macpherson takes his inspiration directly from nature, or "en plein air." In the idyllic French countryside, he captures the moment in an impressionistic style. He also demonstrates how virtually any color can be mixed with a limited palette.





Kenn Backhaus/Painting Outdoors/Charming Forge, Pennsylvania




#102


Master artist Kenn Backhaus illustrates the set of skills and tools needed to paint outdoors. He explains how to respond to cloudy conditions, as well as at the changing light at different times of the day. Backhaus then presents the three resulting works for discussion and develops one into a large studio painting.





Joe Anna Arnett/Garden Painting 2/Santa Fe, New Mexico




#103


Master artist Joe Anna Arnett finds her muse and inspiration in the numerous flowers and plants growing in her garden. Her warm, direct teaching style allows the viewer to easily follow her masterful brush work and painting style.





Joe Anna Arnett/Still Life Outdoors/Santa Fe, New Mexico




#104


In an intimate outdoor painting session set in her beautiful Santa Fe garden, master artist Joe Anna Arnett paints a John Singer Sargent-inspired still life. She chooses as her subjects a wicker-laced chair, green water jug and cut flowers from the garden. She demonstrates the selection process and the importance of patience while setting up the elements of a painting. She also shares the secrets to successful painting, covering composition, light and the technique of impasto.





Joe Anna Arnett/Garden Painting 1/Neons-Sur-Creuse, France & Santa Fe, NM




#105


A careful observer of nature, master artist Joe Anna Arnett captures a hidden garden scene at a French countryside chateau. Back in her Santa Fe garden, she composes a painting from the flowers blooming there.





Kevin Macpherson/Snow Painting 1/Taos, New Mexico




#106


Master artist Kevin Macpherson and a few of his close artist friends embark on a painting expedition to Taos, New Mexico's snow-covered mountains. There, he shares his thoughts about painting and demonstrates his approach to capturing this unique environment.





Kevin Macpherson/Snow Painting 2/Taos, New Mexico




#107


In the second half of Kevin Macpherson's painting expedition into the snow-covered mountains of Taos, New Mexico, this prolific master artist creates three paintings. He depicts snow using all of the colors on his palette.





James Asher/Watercolor/France, Truchas, New Mexico & Guatemala




#108


James Asher's masterful watercolors capture each subject in vibrant color and detail - a tranquil village located in Central France, a Mayan model in the courtyard of a Guatemalan hacienda or a rural church in New Mexico. The subjects of his critically acclaimed works vary greatly, yet his watercolor technique remains the same.





Kevin Macpherson/Italy/Italian Riveria




#109


On his first painting trip to the Italian Riviera, master artist Kevin Macpherson captures the colors and passion of Italy's enchanted shores through his paintings and his narrations.





Kenn Backhaus/Italy Night/Lake Como, Italy




#110


On the shores of Italy's stunning Lake Como, master artist Kenn Backhaus determines his composition and then works to capture the fading colors and light before they give way to the night sky.





Kenn Backhaus/Italy Day/Lake Como, Italy




#111


In part two Kenn Backhaus' excursion to Lake Como, Italy, the master artist Kenn Backhaus shares his first impressions of the area, then selects his subject matter and translates it onto canvas.





Backhaus & Macpherson/Switzerland/St. Moritz, Switzerland




#112


In the St. Moritz region of Switzerland, Kenn Backhaus focuses his attention on the distant peak of a snow-capped mountain, while Kevin Macpherson turns his eyes directly into the sun setting over a vast valley. Throughout the episode, both master artists discuss their perspectives and approaches to capturing these scenes.





Joe Anna Arnett/City Painting/Paris, France & Passport & Palette/CANADA - Extra Special Holiday Edition




#113


Joe Anna Arnett/CITY PAINTING/Paris, France - In this special episode set in the "City of Lights," master artist Joe Anna Arnett paints along the Seine River. She shares her artistic approach with viewers while tackling awe-inspiring subjects with simple sketches.Passport & Palette/CANADA - Extra Special Holiday Edition / Banff, Lake O'Hara and Yoho National Park - The series' featured artists retrace the footsteps of the great John Singer Sargent in the Canadian Rocky Mountains. They begin at Lake O'Hara, where they paint morning's first light. Then, they follow the path the Canadian "Group of Seven" took to paint some of the most breathtaking scenes ever captured on canvas. The artists end their journey over a meal served in a rustic lodge, nestled on the edge of a glacier-fed turquoise lake.


<!Episode navigation here--->

Support for Create is provided by snhu.edu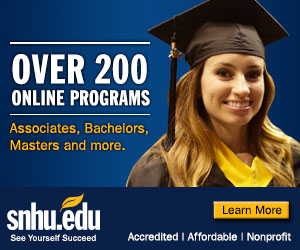 ©2015 American Public Television, WNET & WGBH • All Rights Reserved •
Terms of Use
The full regular schedule of Create will resume at 3 PM ET on Thu, July 5th. Thank you for your patience.

please enter your zip code.

ZIP:
Do not prompt me again