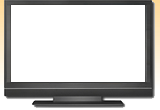 What's on Now!
Travel Website Predicts Flight Delays
Martha Stewart's Cooking School
Inspired by the eponymous best-selling book,
Martha Stewart's Cooking School
will give home cooks a culinary master class with Martha herself. Each week, she will demonstrate classic cooking techniques and basics. Using her signature step-by-step, how-to teaching process, Martha illustrates cooking fundamentals that everyone should know: from roasting and poaching to braising and blanching. In addition, Martha shares tips in every 30-minute episode, inspiring and educating home cooks everywhere.
Distributed by: The Public Broadcasting Service (PBS)
Martha Stewart, founder of Martha Stewart Living Omnimedia and Emmy® Award-winning television show host, entrepreneur and bestselling author, is America's most trusted lifestyle expert and teacher.
<!Episode navigation here---> <!Episode lookup here---->



Eggs




#101


Want to know how to cook the perfect soft- or hard-cooked egg? Or the fluffiest scramble? Martha shares these and other secrets as she teaches viewers all they need to know about eggs, the world's most versatile protein. Whether you like your egg over easy or sunny-side up, Martha shows you how to prepare them properly every time, with easy-to-master techniques and tips. You'll learn a clever method for frying eggs, a surefire omelet recipe, and the key to a foolproof frittata.





Sauces




#102


Join Martha as she teaches the classic sauces everyone should know how to make: hollandaise, bechamel, beurre blanc and marinara. Each of these easy, adaptable recipes offers a culinary lesson in flavor-building techniques, so viewers can learn to create other sauces in the same family. Martha begins with two different methods for preparing hollandaise sauce, a delicious accompaniment to steamed asparagus and eggs Benedict. A creamy bechamel sauce becomes the basis for a grown-up take on macaroni and cheese. Martha serves the French sauce beurre blanc over steamed lobsters. Finally, she prepares a quick, fresh-tasting, better-than-anything-from-a-jar marinara sauce using only four ingredients.





Vegetables




#103


Everyone knows the importance of eating vegetables, but many home cooks avoid cooking them simply because they don't know how. In this episode, Martha shares her favorite methods for preparing vegetables so that they retain their delicious flavors, bright colors, and nutritional properties, offering quick, easy-to-follow recipes and tips. Viewers learn how to make simple vegetable side dishes, including steamed spinach, sauteed broccoli rabe, roasted cauliflower "steaks," brown sugar-glazed carrots, sauteed sugar snap peas and shelled peas with mint and lemony kale salad.





Stocks




#104


Making stock is an exercise in building flavors and, as such, one of the first lessons in any culinary course. Having a steady supply of homemade stock in the freezer will elevate anyone's home cooking. In this episode, Martha shares recipes and techniques for the three most common stocks - chicken (including a time-saving pressure-cooker version), beef and vegetable - as well as useful cooking and storage tips.





Butchering




#105


Fifth-generation New York City butcher Evan Lobel joins Martha for a master class on meat. Together, they teach viewers how to choose and cook the best cuts of meat, from tender to lean. Not only will this episode make you a better cook, but it will save you money as well. Martha and Evan demonstrate some of the most useful butchering techniques, including cutting up a whole chicken, spatchcocking a Cornish game hen, butterflying a leg of lamb, butchering a beef tenderloin and making medallions from a pork loin.





Rice




#106


If you have rice in your pantry, you're well on your way to a great meal - something you have in common with home cooks around the globe. Martha offers a lesson on the world's most common grain, starting with a perfect pot of fluffy white rice that you can incorporate into a main course or serve as an accompaniment to a host of other dishes. From there, she'll show you her tried-and-true techniques for flavorful pilaf, risotto and Thai fried rice.





Dressing and Emulsions




#107


Homemade dressings far outshine any store-bought varieties, and Martha will show you how easy it is to make your own. She starts the lesson with a delicious shallot vinaigrette prepared two ways: whisked directly in the bottom of a salad bowl and shaken in a small jar. She also makes a creamy blue cheese dressing - just the thing for drizzling onto a wedge of iceberg lettuce. And you can make your own mayonnaise, too. Follow Martha's step-by-step instructions, then use it to prepare the most delectable BLT.





Steaming




#108


Steaming is one of the fastest and healthiest ways to cook - and it's not just for vegetables. In this lesson, Martha demonstrates a variety of steaming techniques and tools that allow you to make complete meals in just minutes. She'll show you how to cook chicken breasts in parchment paper for moist, flavorful meat, as well as how to clean and steam mussels. And if you've never used a bamboo steamer before, you'll become a convert after watching Martha use one to prepare steamed salmon and peas simultaneously for a quick and easy dinner.





Roasting




#109


This episode is devoted to roasting, a straightforward and adaptable technique that also works well for meat, fish and chicken. Martha's roast chicken showcases the benefits of this method, with a crisp exterior and moist interior. Because roasting so beautifully concentrates the flavors of the ingredients, it's also well suited to vegetables, and Martha includes a recipe for a delicious roasted root vegetable salad. Finally, she prepares a show-stopping dish fit for any holiday table: a green peppercorn-crusted roast tenderloin of beef.





Braising




#110


Braising is a busy cook's best friend, and here's why: with little hands-on time and no special equipment, this "low-and-slow" method produces hearty, consistently flavorful main courses and side dishes that belie their ease. It's also a great way to cook lean, inexpensive cuts of meat. Martha shows you which cuts are ideal for braising and the best ways to cook them, sharing recipes for classic pot roast, braised cabbage with apples and pulled pork sandwiches.





Poaching




#111


Because poached meats are moist and tender yet still mild in flavor, they work well as the basis for numerous salads, soups and light suppers. They're also famously low in fat. Martha begins this lesson by showing how one of the most healthful and versatile preparations - simply poached chicken breast - can be incorporated into all-American chicken salad sandwiches as well as a Cobb salad. Martha also shares recipes and techniques for poached salmon steaks, and reveals the secret to poaching eggs.





Frying




#112


The best fried foods are golden brown on the outside and deliciously tender within - never greasy or soggy. Yet frying is a technique that can elude even the most ambitious home cook. In this episode, Martha offers lessons in how to deep-fry and pan-fry to perfection in your own kitchen. Recipes and step-by-step techniques include French fries, pan-fried chicken (a Southern favorite marinated in buttermilk before coating) and Japanese tempura vegetables with dipping sauces. She shares lots of tips for keeping foods crisp without allowing them to absorb excess oil.





Pan Searing




#113


In this episode, Martha demonstrates how to pan sear, a technique that produces consistently satisfying - and quick - meats and fish. Pan searing involves browning food quickly over high heat so it develops a nice crust and locks in the flavor and juiciness. Martha shares her technique for pan-seared scallops with lemon-caper sauce and offers recipes for crisp-skinned salmon filet, pan-seared steak with mustard-cream sauce and Muscovy duck breasts with port-wine reduction.


<!Episode navigation here--->

©2013 American Public Television, WNET & WGBH • All Rights Reserved •

Terms of Use

The full regular schedule of Create will resume at 3 PM ET on Thu, July 5th. Thank you for your patience.


please enter your zip code.

ZIP:
Do not prompt me again