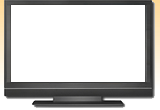 What's on Now!
Travel Tip: Using an ATM in Europe
May 2, 2015
Mexican Fiesta
Landscapes Through Time with David Dunlop
Landscapes Through Time with David Dunlop
travels to Claude Monet's home in Giverny, France, to paint his water lily garden and to the asylum of St. Paul de Mausole in St. Remy en Provence, where Vincent van Gogh committed himself in 1889 and painted many of his masterpieces, including Starry Night, Olive Trees and Cypresses. With his easel and painting supplies in hand, Dunlop scales the rugged terrain of Kaaterskill Falls in upstate New York, where Hudson River painters Thomas Cole, Asher Durand and Sanford Gifford all found inspiration. Dunlop's journey also leads him to Pierre-Auguste Renoir's home and garden at Cagnes Sur Mer, France; the Lieutenant River in Old Lyme, Connecticut; the white cliffs of Etretat on France's Normandy Coast; and Contentment Island off the coast of Connecticut, where John Frederick Kensett painted the Long Island Sound.
This groundbreaking series appeals not only to artists, but to everyone who is fascinated by art and the process of its creation, with demonstrations for the painter and non-painter alike. It also offers invaluable techniques and insights for artists of all levels of expertise. Watching Dunlop dramatically transform his students' paintings with just a bit of highlighting or a small change in the composition is absorbing. He demonstrates the basic principles of composition and perspective, old master and contemporary techniques and color-mixing theories for effective landscape painting.
Distributed by: The National Educational Telecommunications Association (NETA)
Artist and teacher David Dunlop is the engaging host and writer of the television series Landscapes Through Time. He is a modern-day master whose landscape paintings draw from both Renaissance techniques and contemporary science.
<!Episode navigation here---> <!Episode lookup here---->



Van Gogh - St. Remy, Provence, France




#101


Host David Dunlop takes viewers to the St. Paul de Mausole asylum where Vincent van Gogh committed himself in 1889. There, he visits van Gogh's small room and sees the same lanes, olive groves and countryside that van Gogh painted. Dunlop demonstrates the artist's expressive palette and brushwork.





Monet - Water Lily Garden at Giverny, France




#102


Dunlop visits Giverny, 45 miles northwest of Paris, the last home of Claude Monet, considered the father of Impressionism. While there, Dunlop paints the same water lily garden that Monet painted, using Monet's techniques.





Cezanne - Origins of Modernism, Mont Sainte-Victoire, France




#103


Dunlop travels to Mont Sainte-Victoire, Paul Cezanne's lifelong inspiration near Aix en Provence in France. He walks in Cezanne's footsteps, visiting his studio and family home, and demonstrates Cezanne's strategies, from sketch to watercolor to oil.





Renoir - Landscapes, Cagnes Sur Mer, France




#104


Dunlop visits Renoir's home, garden and studio at Les Colettes in the ancient hill town of Cagnes Sur Mer. He sets his easel precisely where Renoir set his - in the ancient olive grove overlooking the Mediterranean - and demonstrates the master's methods.





Americans In Giverny - Giverny, France




#105


Dunlop continues his visit to Giverny, the site of an exciting art colony of American Impressionists in the 1880s-1920s. Focusing on the work of Theodore Robinson and Willard Metcalf, Dunlop explores the similarities and differences between French and American Impressionism.





Honfleur "Turner - The Harbor of Dieppe"




#106


Dunlop believes that Joseph Mallord William Turner is the greatest and most influential English landscape painter - perhaps, even, of all time. In this episode, he visits the dramatic northern French coast at the harbor of Honfleur to recreate Turner's innovative techniques in composition and paint.





Etretat - A Landscape of Inspiration along the Normandy Coast of France




#107


The white cliffs at Etretat on France's Normandy Coast played a role in the work of Delacroix, Courbet and Monet. Dunlop visits several inspired viewpoints along the cliff walks and the beach and paints a landscape demonstrating principles from the various schools of painting that found inspiration there.





American Impressionism - The Lieutenant River, Old Lyme, CT




#108


Old Lyme, Connecticut, was a popular artist colony at the turn of the century. It was home to such artists as Willard Metcalf, Childe Hassam and J. Alden Weir. In this episode, Dunlop takes viewers through the Griswold garden, demonstrating how American Impressionists created the sensual experience of painting "en plein air."





Inness - Evolution of a Hudson River Painter into Am. Modernism, Montclair, NJ




#109


George Inness is one of America's most celebrated landscape painters and is considered the father of American Modernism. At a spot near Inness' home in Montclair, New Jersey, which overlooks the Manhattan skyline, Dunlop creates a painting using Inness' techniques and discusses his inspirations.





Kensett - The American Luminist, Contentment Island, Darien, CT




#110


The Luminists, a later group related to the Hudson River Painters, included John F. Kensett. Dunlop visits Contentment Island, where Kensett lived and painted, to demonstrate the techniques used to evoke Luminism's suffused unified light and to paint a poetic scene of Long Island Sound.





Hudson River Painters - Kaaterskill Falls, Ny




#111


Dunlop makes a trek to Kaaterskill Falls, which were painted by many Hudson River artists. There he paints the magnificent wilderness from the top of the 300-foot falls, as he discusses the inspiration of artists Thomas Cole, Asher Durand and Sanford Gifford.





American Impressionism - The Lieutenant River, Old L:yme, CT




#112


At Old Lyme, Connecticut, known as the American Giverny, David Dunlop investigates the connection between French Impressionism and its transplantation to America. He paints a river scene in the tradition of Childe Hassam's Summer Afternoon.





Hudson River Painters - Olana in the Hudson Valley, NY




#113


David Dunlop explores the locations, history and techniques of the Hudson River painters. With his students, he explores Olana, Frederic Church's Persian-inspired home and park, and paints the same panoramic vistas of the Hudson River Valley that Church painted.


<!Episode navigation here--->

Support for Create is provided by snhu.edu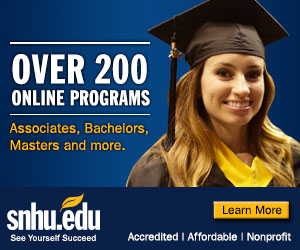 ©2015 American Public Television, WNET & WGBH • All Rights Reserved •
Terms of Use
The full regular schedule of Create will resume at 3 PM ET on Thu, July 5th. Thank you for your patience.

please enter your zip code.

ZIP:
Do not prompt me again