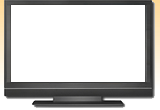 What's on Now!
Travel Tip: Using an ATM in Europe
May 2, 2015
Mexican Fiesta
Knit & Crochet Today
Knit & Crochet Today
seeks to reach the steadily growing demographic of knit and crochet enthusiasts by highlighting two of the craft world's most popular pastimes.
This entertaining series, hosted by
Brett Bara
, editor of
Crochet Today
magazine, features the top designers and experts in the field.
A rotating cast of guests demonstrates the most popular techniques for creating lace, purses, multicolored patterns, felting, socks and many others. In each episode, two talented and experienced needle artists — one knitting and one crochet expert — provide detailed instruction on a variety of projects.
In addition, field pieces highlight the latest industry news, the best knitting and crochet blogs and interviews with the top artists in color and apparel design.
Distributed by: American Public Television (APT)
Brett Bara works as a writer, designer, television personality, spokesperson and consultant in the craft and DIY (do-it-yourself) community. She hosts the Emmy-nominated public television series Knit & Crochet Now.
<!Episode navigation here---> << previous 30 |
1-30 of 39
|
next 30>>
<!Episode lookup here---->



Embellishing




#102


Learn how to turn a simple crochet afghan and a basic knit hat into something special with easy embellishing techniques. Interview with Adina Klein, editor of Vogue Knitting.





Socks




#103


Turning a heal on a sock is easy when our experts show you how to do both a knit and crochet version. Interview with super knitter Brandon Mably.





Hats




#104


Watch and learn how to make quick knit and crochet hats with Vogue knitting editor Carla Scott. Take a special behind-the-scene look at host Kassie's other home, the set of TV's "One Life To Live."





Cables




#105


Fear the cable no more. Our expert will show you how to make both knit and crochet cables to use in easy projects. Interview with knitwear designer Wenlan Chia.





Toys/Vest




#106


Kim Werker drops by to make adorable crochet toys inspired by Japanese Amigurumi dolls. Robyn Chachula shows how to keep your man warm in style with a casual vest. Interview with Linda Pratt from Nashua Yarns.





Color




#107


Learn how to use bobbins and intarsia to show off color in your knitting and crochet projects. Color expert Kaffe Fassett shares how he comes up with his inspiring designs.





Granny Squares, Motifs, Flowers




#108


Learn how to turn granny squares into an adorable bolero sweater and then how to make both knit and crochet flowers. Interview with designer Erica Knight.





Tunisian/Hairpin Scarf




#109


Watch as Stitch Diva Jennifer Hansen explains the ins and outs of hairpin lace and tunisian crochet. Also, take a trip to the "Knit Out-Crochet" fashion show.





Baby Bib Toy




#110


It's all about baby today. Learn how to make a cute baby toy and simple knit and crochet bibs. We also take a look at an innovative program at Mt. Sinai hospital that teaches knitting and crochet to parents with sick children.





Purses




#111


Crochet designer Robyn Chachula shows how to make a "mock" cable purse and knit designer Karen Kendrick-Hands makes a colorful bulky knit purse. Get the inside scoop from webster Amy Singer.





Beads/Finishing




#112


Designer Lily Chin takes you through the steps of knitting and crocheting with beads and then goes through the basics of how to block your finished projects. Interview with Stitch 'N Bitch author Debbie Stoller.





Edgings-Filet




#113


Learn how to make simple knit and crochet edgings to spice up any project and then how to make filet crochet. Interview with Jean Leinhauser, expert crocheter and the author of numerous books.





Hats Off!




#201


Hats off to the start of a new season! Up first is Kristin Nicholas who shows how to knit a super cute fair isle earflap hat using three fun colors. The Crochet dude, Drew Emborsky, shares a quick crochet brimmed cap with an easy flower embellishment. We also meet the Krochet Kids, a group who used their crochet skills to start a non-profit organization benefiting women in Africa. Finally, we start our Square of the Week program, sharing either a knit or crochet afghan square that will make up into a beautiful sampler afghan.





Stitching for Charity




#202


Put your needles and hooks to work stitching up projects for charity with our quick knit and crochet baby blanket projects. Robyn Chachula whips up an adorable crochet blanket and Maggie Pace shares an easy knit blankie that are sure to inspire you to stitch up a little love for a good cause. Our special guest Debbie Macomber, New York Times best selling author of the "Blossom Street" series, shares her insights on writing, knitting and her love of charitable causes.





Making Granny Motifs




#203


More popular than ever, the granny square is a favorite with both knitters and crocheters. Knitter Kristin Nicholas shares her "granny squares for knitters" afghan and Drew Emborsky shows how to mix it up with a gorgeous lacy granny square. Martin and Larissa Brown, authors of the book "Knitalong", share their insights into knitting groups.





Basics of Shaping, Construction and Fit




#204


Shaping and construction of a garment can seem like an overwhelming task. On today's episode Robyn and Maggie will walk you through some of the basics of shaping and fit with two beautiful sweaters designed by today's guest Mari Lynn Patrick. Known for her amazing knit and crochet designs Mari Lynn shares with us how she got started designing and her ongoing love affair with yarn.





Colorful Socks




#205


Today we're socking it to you with two fantastic sock patterns. First Drew will show you how to make a toe-up crochet sock, and then Kristin will give your feet a treat with some colorful knitted socks. Our guest today is legendary designer Kaffe Fassett, who will tell us all about the new yarn he developed using his color expertise.





Mixing Fabric and Yarn




#206


Take what you have and make it new again! Today Maggie will transform her daughter's favorite vest into a jacket by adding knit sleeves, and Robyn adds crochet embellishments to a favorite tee. Today's guests are the founders of Ravelry, Jess and Casey Forbes, who will share how they started one of our favorite web sites.





Colorwork and Embellishing




#207


Do your projects sometimes seem to lack that certain something? Well today Kristin shares her colorful secrets by taking a cushion and making it ten times more amazing with a variety of embellishments. Drew will share how to transform a basic pillow into something special with sweet flower appliques. For more amazing textile inspiration take a peek at our chat with Margaret Miller, founder of an organization that promotes and teaches the textile arts to people of all ages.





Fetable Fun




#208


Felting really is fun! Today Robyn shares an adorable crochet dog toy that will have your pet in stitches. Maggie uses her expert felting skills to show how to make a fab knitted bowl. We also take a journey to the "Knit Out and Crochet Too" in Minnesota where we had a chance to meet with many enthusiastic knitters and crocheters.





Knit Tank & Filet Choker




#209


Today we are showing off two designs created by sellers on Etsy.com. First up is Maggie sharing the ins and outs of how to make a knit tank with a lace insert. Then Robyn will show how to make a Victorian filet crochet choker. Our guest today is Rob Kalin, the founder of Etsy.





Stitching with Kids




#210


Get the younger generation stitching with our easy kid projects. First up today we're learning to make a sweet but simple crochet tube top that any little girl would love. Then special guest Kendall and her mom Maggie are going to demonstrate how to make a cute pillow that would be adorable in any kid's room. Susan Levin and Gloria Tracy, a designer-author duo, visit with us to share a new book aimed at kids who want to learn to stitch.





Projects for Guys




#211


Today we're showing a little love for the men among us with some dapper projects for guys. Our resident guy Drew will show us how to make a knitted scarf then we'll work on a crochet vest. We're also taking a field trip to chat with knitting superstar Debbie Stoller about her new book of designs for guys, "Son of a Stitch n Bitch".





Adorable Toys




#212


Today we're playing around with some super fun patterns for knit and crochet toys. You won't want to miss our adorable knitted lamb and our out-of-this-world crochet coffee cup. Then we take a trip to visit with Ana Paula Rimoli, author of a new book on the cute Japanese-inspired toys called amigurumi.





Lovely Lace




#213


If you've ever wanted to delve into lace knitting or crochet, today's show is for you. First up Maggie shows how lace knitting can be easier than you think with a simple knit scarf. Then Robyn takes us step by step through a crochet pineapple lace tank. Take a trip with us to visit lace crochet maven, Doris Chan, who literally wrote the book on chunky lace crochet.


<!Episode navigation here---> << previous 30 |

1-30 of 39

| next 30>>

Support for Create is provided by snhu.edu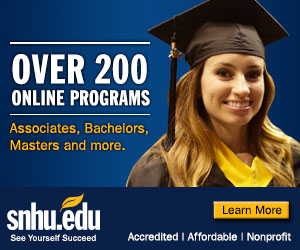 ©2015 American Public Television, WNET & WGBH • All Rights Reserved •
Terms of Use
The full regular schedule of Create will resume at 3 PM ET on Thu, July 5th. Thank you for your patience.

please enter your zip code.

ZIP:
Do not prompt me again