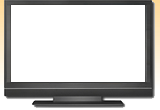 What's on Now!
Travel Tip: Using an ATM in Europe
May 2, 2015
Mexican Fiesta
Cultivating Life
In
Cultivating Life
, host Sean Conway offers simple solutions for "renovating" one's life with easy-to-do projects and timely ideas for outdoor living, cooking, gardening and entertaining. Conway and a variety of guest experts demystify old agrarian traditions and reinterpret them to fit modern lifestyles.
Cultivating Life
also reveals inspiring stories of those who have changed the world in subtle — and often surprising — ways: gardeners who hunt and preserve heirloom flowers and vegetables, contractors who protect 200-year-old barns, and chefs who specialize in using locally grown produce.
Distributed by: American Public Television (APT)
Coming soon
<!Episode navigation here---> << previous 30 |
1-30 of 65
|
next 30>>
<!Episode lookup here---->



Fences & Hedges




#102


From easy-to-build fences and gates to elaborate pleached hedges made out of trees, Americans are hedging their bets and fencing themselves in like never before. Plus a decorative hedge for your table and grilling trout with the hedge trimmings.





Birds and Bees




#103


From building a shrub border to attract wildlife and harvesting and grilling with honey to photographing your fine feathered friends successfully and using old-fashioned remedies for bee stings, Sean teaches us a few new lessons about the birds and the bees. Plus sound advice on choosing birdbaths, feeders and birdhouses for your backyard.





Farm




#104


Celebrate how Americans are returning to the land. From the Community Supported Agriculture movement where customers buy a share in a local farm's produce and the preservation of heritage breeds to simple farm cuisine, the farm is once again at the center of our lives. Plus transforming a garden shed into additional living space, a quick way to dress-up grilled vegetables and some sage advice for our homes from our colonial forebears.





Grass




#105


Grass grows up! From maintaining a border of ornamental grasses to simple lawn care, learn how to grow your own. Plus the return of grass-fed cattle and cooking with lemongrass, learning how to build with bamboo and some mowers that leave the mind reeling.





Chicken & Egg




#106


Which comes first, the chicken or the egg? From the trend of creating living roofs of hens-and-chicks and retrofitting a stock shed for chickens or other space needs to a backyard breakfast made with farm fresh eggs on the grill, the age-old question takes on new meaning. Plus the art of setting up a party outdoors.





Conifers




#107


From miniature evergreen forests for your back patio to one of the most beautiful conifer gardens in America ? Seattle's Kubota Garden ? discover that there is more to conifers than just Christmas trees. Plus building a cedar potting bench, roasting scallops on a cedar plank and using pine nuts to transform simple tomatoes into a delicious treat.





Wood




#108


Discover the art of using wood to imbue roasted meat with great flavor and how to create a beautiful woodland garden in your own backyard. Plus a visit to Massachusetts' alluring Garden in the Woods, a woodpile transformed into landscape art and simple advice for caring for your outdoor wood furniture.





Vegetable




#109


From Dan Hinkley's beautiful potager on Washington's Bainbridge Island to cooking with foraged ramps, vegetable gardening has grown up. Plus perennial vegetables that come back year after year, vegetables worth putting into your flower border and building a bean tower for your favorite climbing vines.





Stone




#110


Visit the Rockefeller Stone Barns where they are battling to preserve our food heritage and discover simple ways to use river rock to create a decorative border for your beds and borders. Plus the art of rock gardening, building stone troughs and a felting project that will leave you between a rock and a soft place.





Metal




#111


Discover the art of cooking on a cast-iron hibachi and how to use metallic foliage to add luster to your garden. Plus simple tips for upgrading your gutters, caring for metal furniture and tools and a visit to a master coppersmith.





Tomato




#112


Discover colorful heirloom tomatoes that leave you seeing more than just red. Join the battle to save tomatoes cherished for generations and learn the art of cooking with and growing heirloom tomatoes. Plus a tomato trellis that will protect your bountiful harvest, making pizza on your barbecue, and simple advice for keeping you tomatoes fruiting as long as possible.





Flower




#113


From growing edible flowers to artful ways of training flowering vines, discover that flowers are more than just pretty to look at. Learn how to make a no-sew flowering tablecloth that stays put on the picnic table, how to create an herbarium specimen worth framing and the art of making frozen yogurt with a surprising ingredient - rose petal jam.





Fern




#201


Fronds we're fond of. From the Victorian rage for displaying ferns and a southern gardener's passion for desert ferns to cooking with fiddleheads and the mysterious sex life of one of the world's oldest plants, ferns take center stage.





Seed




#202


From making your own mustard and creating a raised bed to grow on seedlings to elementary seed-starting and perennial seed-saving, Cultivating Life takes the seed of an idea and watches it germinate into a garden. Plus building your own sunflower seed bird feeder.





Kitchen




#203


The kitchen moves outdoors. From building an outdoor kitchen to growing a hanging kitchen garden of fresh produce and visiting a gardener whose kitchen garden inspired a memoir, Cultivating Life highlights the pleasure of outdoor living and cooking.





Netherlands




#204


From the home garden of renowned landscape designer Piet Oudulf and a toxic factory site in the center of Amsterdam that has been transformed into a city park to a 300-year-old cheese farm and a restaurant that wants ingredients so fresh that it built its kitchen in a greenhouse, Cultivating Life brings home traditions and innovations from our horticultural homeland.





Butterfly




#205


From selecting plants to attract these truly fine-feathered friends to our gardens and being inspired by their colorful markings in making outdoor furnishings to grilling butterflied meat and a unique method of observing butterflies up close while leaving them free to fly, Cultivating Life takes a closer look at one of our favorite insects.





Milk




#206


From butterfly-attracting milkweeds for your garden and making your own mozzarella to new uses for vintage milk glass and easy-to-find milkman's tools, we won't stop until there is ice cream, or at least semifreddo.





Bamboo




#207


Bamboo takes its place in the garden as a plant (with advice on selecting the right bamboo that won't overrun your neighbor's garden), as canes for trellises, as a grilling tool and a table covering, and as a sustainable resource for building. You won't be bamboozled by this quick-growing grass. Plus building your own bamboo fountain.





Corn




#208


From the innerworkings of a centuries-old grist mill and our favorite recipes for this all-American favorite to building a miniature corncrib for outdoor storage, corn takes center stage. Plus an innovative use of corn cobs for decorative painting.





Iron




#209


From Southern shade-loving plants as indestructible as cast iron and simple skillet fry-ups to caring for cast-iron urns and making your own ironwork table, iron shows its strength. Plus steel topiary forms for training shrubs.





Dog




#210


From training your dog to behave in the garden and leave the birds alone to flowering dogwoods, celebrate the dog days of summer. Plus homemade hotdog relishes to wow your friends and designing a doghouse you wouldn't even mind finding yourself in.





Citrus




#211


From advice on growing your own lemons and limes wherever you live and a container of citrus-scented herbs to Rick Bayless' use of lime to "cook" fish and an easy-to-build cedar citrus pot, Cultivating Life gets all juiced up about citrus. Plus a visit to the garden of the man who first introduced citrus to America and making your own grapefruit-flavored vodka..





Fire




#212


From building a firepit, planting a flame-colored flower border, and firing your own raku pottery to selecting a barbecue and grilling the perfect steak, Cultivating Life fans the flames of our desire for fire. Plus a simple pinecone firestarting kit and the perfect spicy Bloody Mary.





Fish




#213


From cooking the catch of the day with renowned chef and fisherman David Pasternack to growing trout lilies and shrimp plants and visiting the fish in the water garden on Seattle gardener Dan Hinkley's terrace, Cultivating Life tells the biggest fish story of them all.





Fruit




#214


Enjoy the fruits of our labor - from cultivating easy-to-grow rare fruits and exotic pineapple lilies to preparing delicious Sangria and a Cantaloupe and Blueberry salad. Plus simple ideas for entertaining that bring fruit center stage.





Glass




#215


From planting Wardian cases for indoors and building a cold frame for growing produce outside all year long to making summer rolls with cellophane noodles and using recycled glass as mulch, Cultivating Life has some clear ideas about using glass in the garden. Plus a tour of glassblower Dale Chihuly's garden installation at the New York Botanic Garden.





Chanticleer




#216


Cultivating Life visits one of Philadelphia - and America's - most beautiful and innovative gardens and gets lessons in planting gravel gardens and making Rietveld-inspired garden furniture. Plus an innovative use in the kitchen for ornamental banana leaves and ideas for water gardens and decorative lawn mowing.





Oak




#217


From visiting a southern garden designed around an allee of live oaks and a barley salad with roasted acorn squash to easy-to-make carved stone tree markers and oak mini-sheds for your favorite garden tools, oak once again proves itself to be America's favorite tree. Plus oakleaf hydrangeas that add beauty to any garden.





Shade




#218


From a shady Italianate garden in a surprising locale and an easy-to-make shade screen that keeps the sun out of your eyes to simple outdoor lampshades and shade-loving begonias, Cultivating Life takes it easy in the shade. Plus a portable picnic perfect for setting out under the shade of an old tree.


<!Episode navigation here---> << previous 30 |

1-30 of 65

| next 30>>

Support for Create is provided by snhu.edu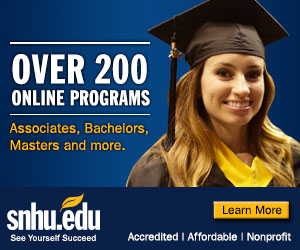 ©2015 American Public Television, WNET & WGBH • All Rights Reserved •
Terms of Use
The full regular schedule of Create will resume at 3 PM ET on Thu, July 5th. Thank you for your patience.

please enter your zip code.

ZIP:
Do not prompt me again